Interview with Michelle Theodore, illustrator of MIRA AND BAKU (Annick Press, Sept. 26, 2023)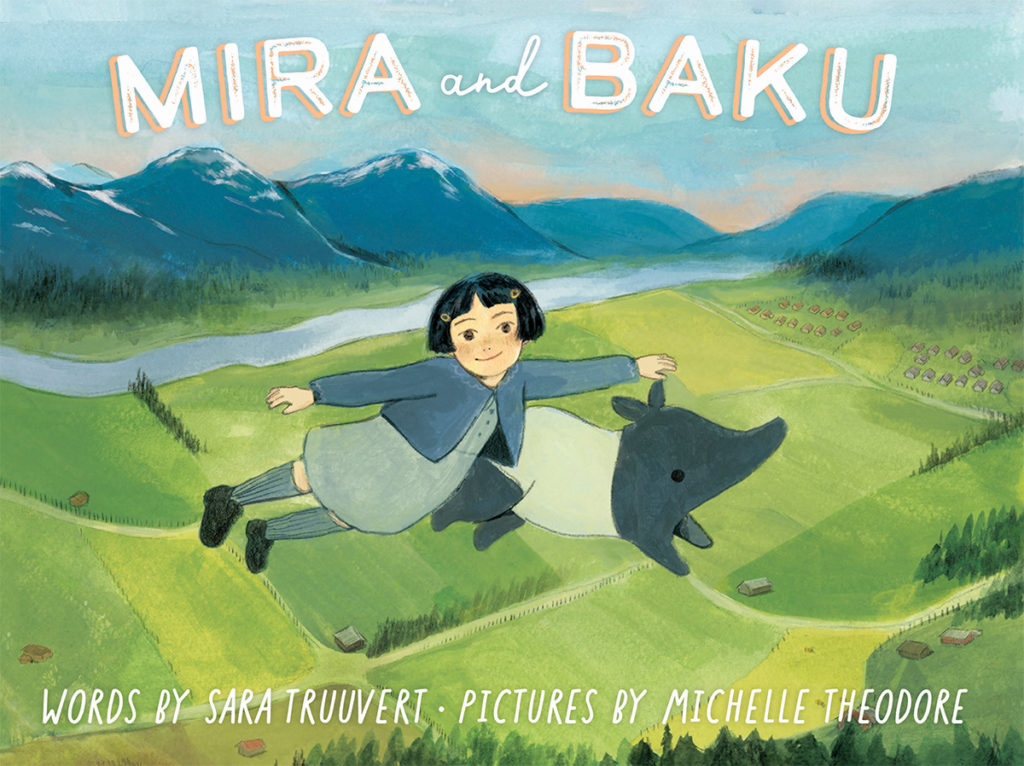 MIRA AND BAKU is written by Sara Truuvert and illustrated by Michelle Theodore, and launches from Annick Press this fall! It will be Sara's debut into children's books. Annick Press found Sara through her poetry, and had no idea that Sara had both a mother and aunt in the children's book biz. Some of you may already be familiar with Sara Truuvert, who used to be a columnist here on my blog, interviewing book creators like Victor Piñero, Jake Maia Arlow, Graci Kim, M.O. Yuksel, Darshana Khiani, Charlotte Offsay, Chrystal D. Giles, Eden Royce, and others. Sara is also my niece and is already an accomplished poet and writer of short fiction and articles. I am SO excited that Sara is also going to debut as a PICTURE BOOK AUTHOR!
Michelle Theodore is an illustrator born and raised under the prairie skies in Edmonton, Alberta. As a landlocked yonsei, she is often reminiscing about coastal summers with family, inspired by her times on beaches collecting sand dollars and eating homemade salmon jerky. You can find out more about her at MichelleTheodore.com, Instagram at @meeshell_t, and Twitter at @meeshell_t. I am a huge fan of Michelle's work and have already purchased some of her gorgeous prints.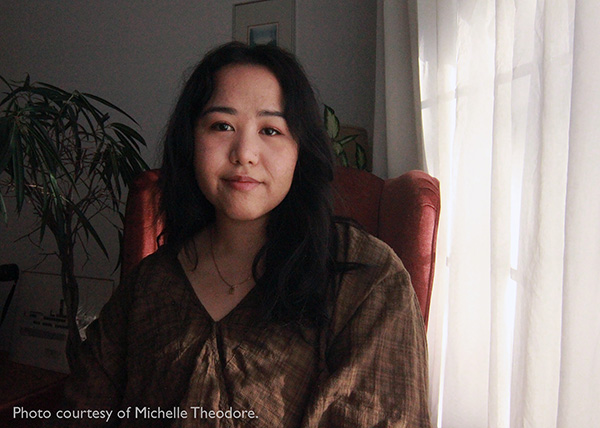 AGENTS! Note that Michelle is unagented and will be seeking representation this year.
Synopsis of MIRA AND BAKU: With the help of a magical friend, a young girl searches for her missing father in this poignant story set during Japanese internment in World War II. "It's a week until Mira's birthday, and she's getting worried. Where is Papa? He has never missed her birthday before. When Mira's friend Baku, a creature from Japanese folklore, offers to help, they journey over farmlands and forests, mountains and river mouths, gathering clues to Papa's whereabouts—clues that echo Mira's memories and overheard conversations in the camp where she lives with Mama. Lushly illustrated by up-and-coming illustrator Michelle Theodore, this tender, moving picture book by debut author Sara Truuvert explores the profound impacts of family separation and the different forms comfort can take for a child processing loss."
---
I'm hoping to do a more in-depth interview with Michelle about her creative process this year. Huge thanks to Michelle for answering these questions on such short notice; I only found out about yesterday's cover reveal on Tuesday. ?
Q. How did you become the illustrator of MIRA AND BAKU? What did you think of Sara's story when you first saw it?
I was tabling at Canzine Toronto in 2019 and met an art director working at Annick Press. We briefly talked, exchanged business cards and fast forward 3 years, the same director reached out to me with the opportunity! When I first read the manuscript I immediately knew I had to work on this book. Not only was I exactly like Mira as a child, but the vision within Sara's story was so clear to me!
Q. Is this your debut as a picture book illustrator?
It is not! My debut book as an illustrator was with Sitting Shiva written by Erin Silver and published by Orca Book Publishers last year in May. It was recently chosen as a Sydney Taylor Book Award Honor Book!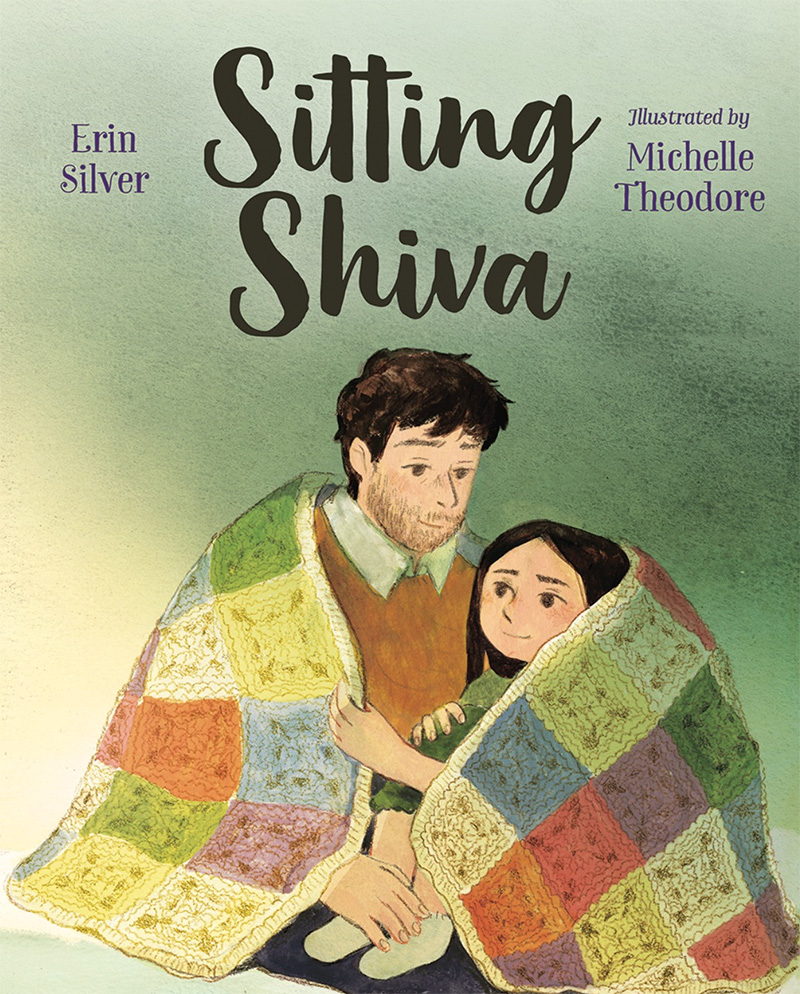 Q. Who was your art director at Annick?
I worked with both Robin Mitchell Cranfield and Claire Caldwell throughout the entirety of making this book. I owe so much to these two for all of their insight and their unlimited patience. Truly the most supportive individuals I've had the pleasure to work with.
Q. What do you hope young readers take away from the book?
When you're young it is really easy to overlook your family and the ways they have poured themselves into creating a sense of normality and comfort in uncertain times. I would hope any young reader would take a moment to appreciate their home and family and especially the days that don't seem particularly special.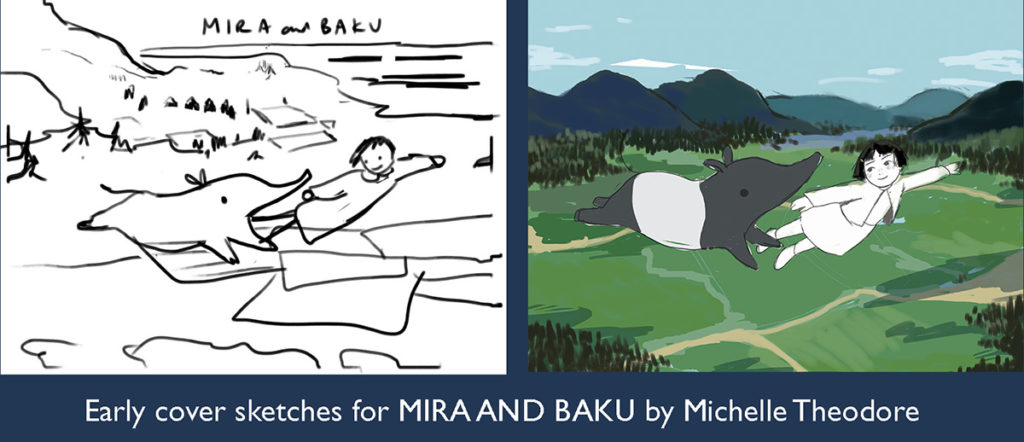 Note on sketches: This initial sketch is extremely funny to look back at because it showcases how much of a transformation my work goes through. I would have just shown this second pass, but I think it's interesting to see what an honest first sketch can look like sometimes!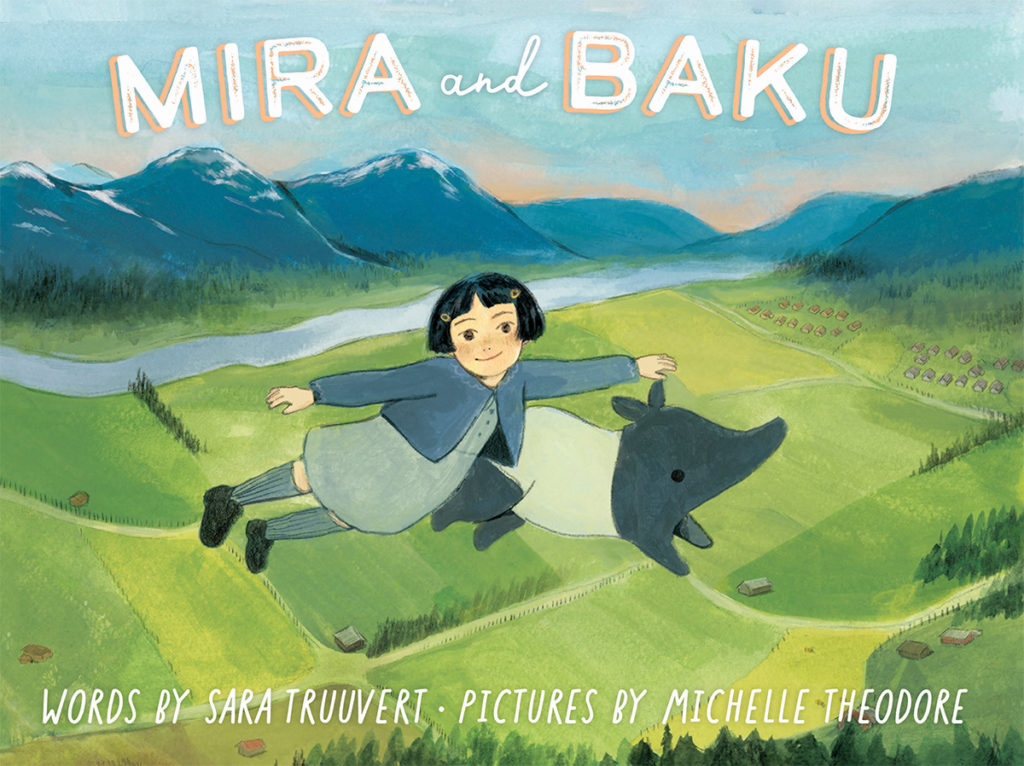 ---
Also see other Interviews with Book Creators and Advice For Young Writers And Illustrators.