"You have beautiful stories inside of you that the world wants to hear." Debut PB Author Darshana Khiani on Writing and HOW TO WEAR A SARI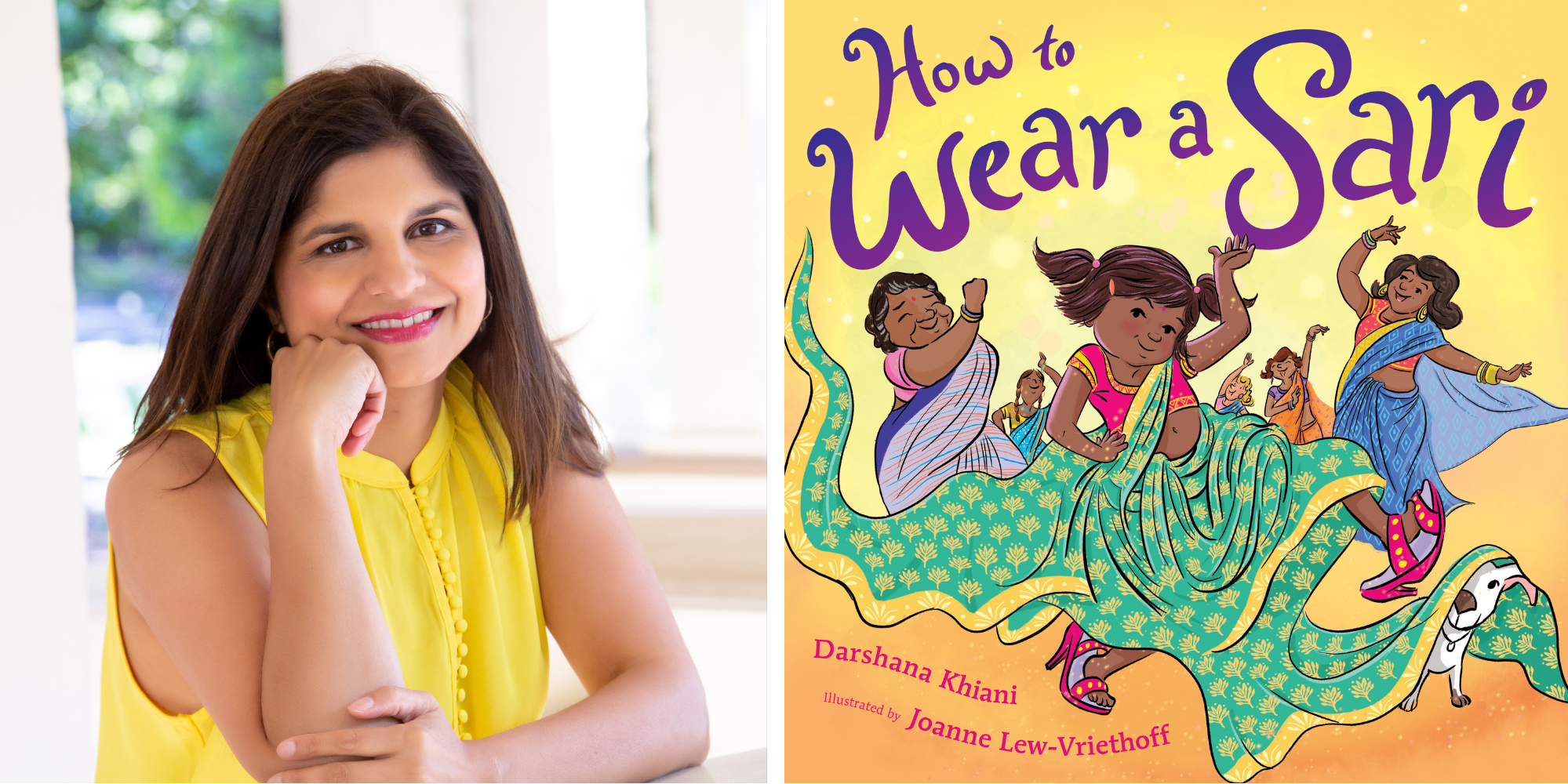 Darshana Khiani does not give up. Eleven years passed between her decision to pursue children's writing and the publication of her PB debut, How to Wear a Sari. And it took eleven drafts of the story for her to pinpoint her protagonist's motivation. It turns out, Darshana and her protagonist are pretty similar – they'll both do anything they set their minds to.
How to Wear a Sari, written by Darshana Khiani and illustrated by Joanne Lew-Vriethoff, follows a young girl who knows she's not too little to do what the grown-ups do. To prove it, she dons a colourful, silky sari…or at least, she tries to. Saris are long and can be difficult to put on all by yourself, but this girl is determined to impress her family. And she's not the only one in the family with something to prove! How to Wear a Sari launched on June 22nd, 2021, with Houghton Mifflin Harcourt Books/Versify and is widely available to order.
In addition to working as a children's writer, Darshana Khiani is a computer engineer. She lives in San Francisco with her husband, two daughters, and dog, and loves hiking, skiing, and volunteering. She is a first generation Indian American. You can find out more about Darshana on her website, Twitter, and Instagram.
Illustrator Joanne Lew-Vriethoff received her B.A. in Illustration from Art Center College of Design in California and trained in New York as a graphic designer. She enjoys using her illustrations to make complicated themes and concepts easier for young audiences to understand; for example, in A Day with Parkinson's (Parkinson's disease), You'll Find Me (loss of a loved one), and Too Sticky (autism). She has illustrated over fifty picture books, middle grade novels, early readers, educational books, and magazines. You can find out more about Joanne on her website, Twitter, and Instagram.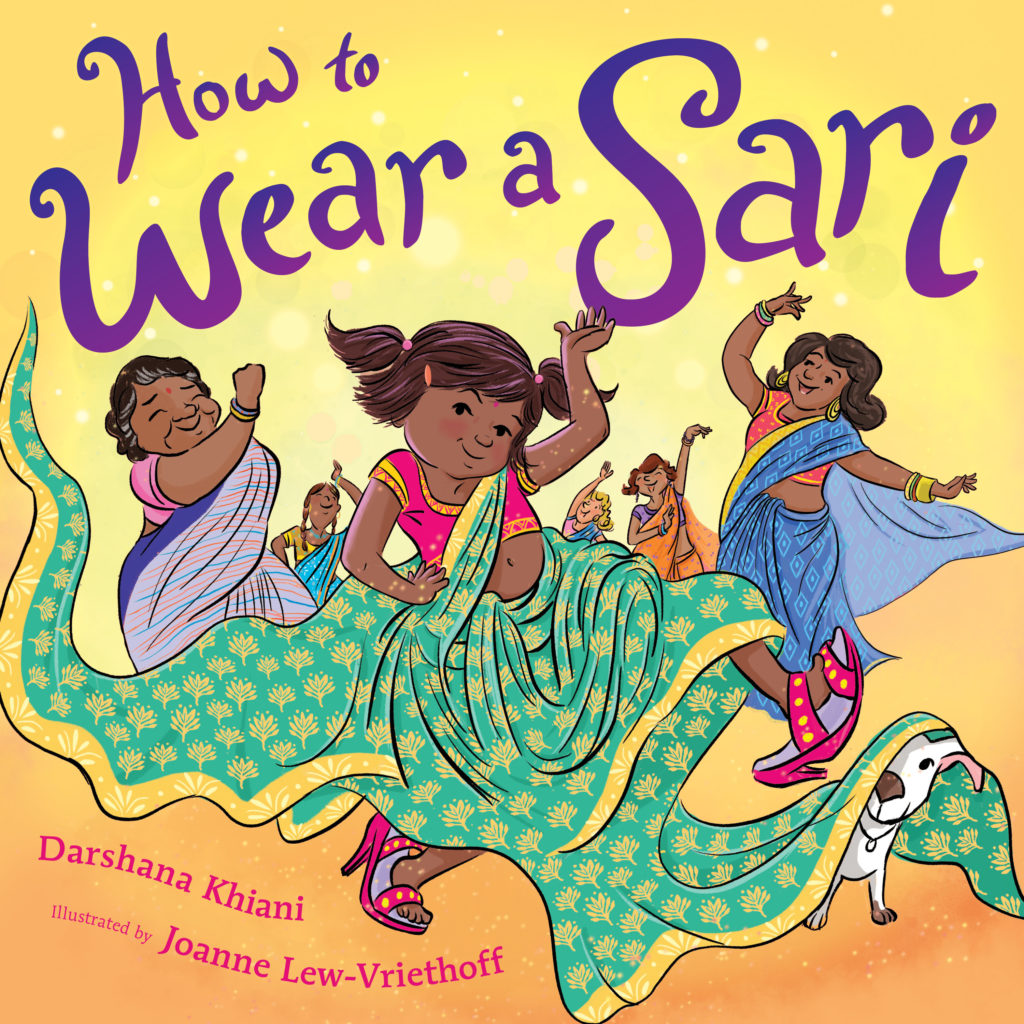 Q. Congratulations on your PB debut! Your career path is very interesting to me – you had a passion for creative writing as a child that took a back seat as you studied electrical engineering in college and then re-emerged later in life. Would you walk me through your journey to publication?
A. As a child, I loved creative writing, but it was more of a bright spot in English class, which was my hardest subject. I didn't write much outside of class. I was a math and science kid that loved reading. I earned two degrees in Engineering and still work full-time as a computer engineer. When I became a mother, my love of children's books was rekindled. I researched all the best children's books and read to my girls every night. During that time, I realized I wanted to do something that allowed me to connect with people. And like many others, I fell into the trap of "how hard can it be to write a picture book?". I took classes, joined critique groups, and went to conferences and retreats. After about four years of working on the craft, I began querying and fifteen months later met my wonderful agent. Two years later, I met my future editor at an SCBWI conference. I pitched her my story How to Wear a Sari. A little over a month later, she offered. The journey from the idea of being a picture book writer to publication was eleven years. It was a long road, but I am grateful for every writer, illustrator, mentor, librarian, bookseller, agent, editor, and book blogger I've met along the way. I love the kidlit community and feel so fortunate. I'm excited for this next phase where I get to do author visits and interact with kids.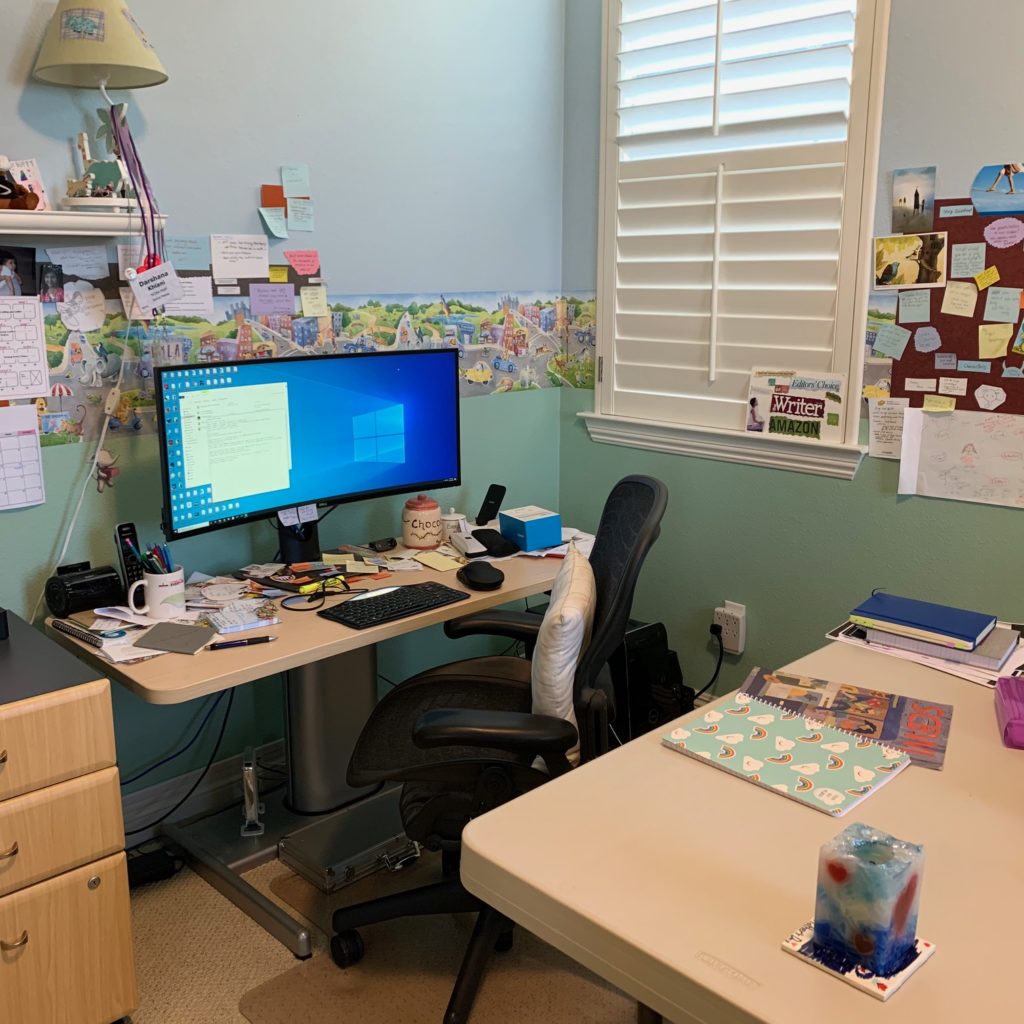 Q. How to Wear a Sari follows a fashionable young girl who is sick and tired of being treated like a little kid! How did this story come about? Is there an instance from your childhood where you wanted to prove you could do what the grown-ups do?
A. When I started writing picture books, I wanted to write books for second-generation South Asians like my two daughters. Books that centered their lives in this country. Books that had universal themes about growing up with a South Asian backdrop and a touch of humor.
In the summer of 2016, I was studying 2nd POV picture books for a different writing project. Before I knew it, the fall season had arrived, and it was time to start planning my outfits for Diwali parties. I love the elegance and sophistication of saris. However, I'm not the best at wearing them. It can take me upwards of forty-five minutes to drape one on. I started wondering – if it's this hard for me to wear a sari, what would it be like for a young Indian girl? That was the seed for How to Wear a Sari. A sari can be stylish, sophisticated, a symbol of womanhood in South Asian culture, much like wearing high-heels or a long fancy gown is in Western culture.
As for the second question, did I ever want to prove something to my parents, I'm sure there was but honestly, I can't remember. I was the type of kid that felt girls could do or learn anything that boys did. When I was a teen, I told my dad that I wanted to learn how to drive a manual transmission, because that was cool and something that was considered more of a "guy" thing. I am proud to say I know how to drive a stick shift and my hubby doesn't. 😉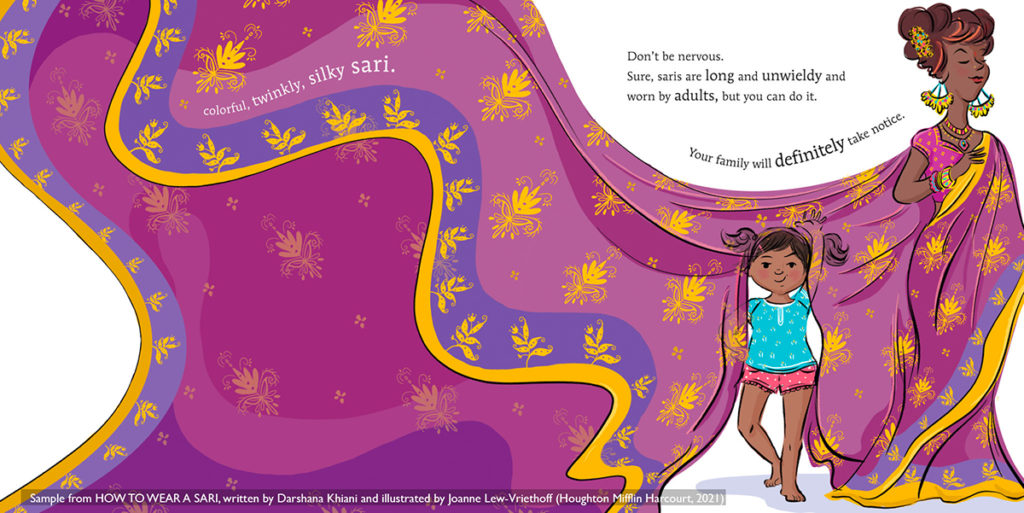 Q. Was there a part of this story that gave you some trouble in your writing process? What did you do to work through that?
A. The hardest part to nail down in this story was the character's motivation. Why did the girl want to wear a sari – to be noticed by her family, to prove that she could do older things, to look glamorous, to be like an older sibling? This was a trial-and-error process, where I would come up with a motivation, try it out, and then get feedback from my critique group. And then try again. After eleven revisions, I finally got it, which was to prove she wasn't "too little" and could do anything she put her mind to.
Q. Do you have any advice for young writers?
A. Write what you love or are curious about. You have beautiful stories inside of you that the world wants to hear. Learning the craft of writing hones your skills, so the stories can come out. Aim to please yourself first. If you write, you are a writer.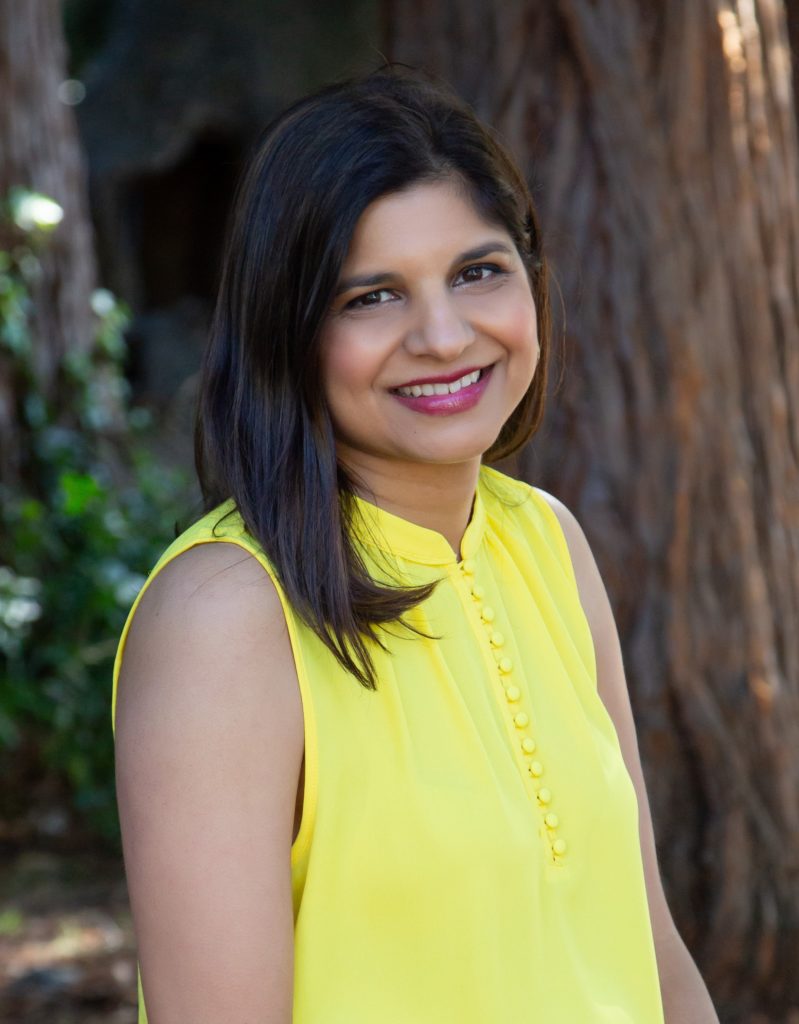 Q. You describe yourself as a voracious reader and also run a newsletter where you regularly round up and review books, with a focus on South Asian kidlit. Is there an author or a particular book that you're excited about right now?
A. There are so many wonderful South Asian authors and illustrators writing in a wide array of genres. Last spring, I read an adult fiction novel Gold Diggers by Sanjena Sathian, which I loved, as it examines what it means to be Indian American in America and it also dives into South Asian American history in the late 19th century. A new release that I'm excited about is Unbelonging, a YA memoir by Gayatri Sethi that spans the time and distance from Partition to the Black Lives Matter movement, South Africa to Georgia, while exploring themes of race, gender, identity, and migration.
Q. On that note, what's a picture book subject you'd like to see published or published more frequently in the future?
A. I like the diversity that is happening in children's literature and by that, I not only mean having diverse characters but also having diverse characters in a variety of stories. Every child should be able to see themselves in a realistic story, a joyful story, as a hero, in a non-fiction biography, and so on. It's too easy to stereotype, so let's keep that from happening.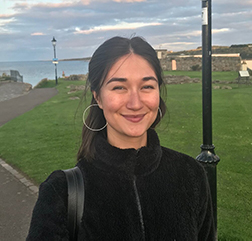 Sara Truuvert completed her MLitt in Creative Writing at the University of St Andrews. She also holds a Certificate in Creative Writing from the Humber School for Writers and a BA in English, Drama, and the History and Philosophy of Science from the University of Toronto. Her work has appeared in the Literary Review of Canada among other publications.
–
For more insights from book creators, see Inkygirl Interview Archives and Advice For Young Writers And Illustrators From Book Creators.