Visits and Appearances
Inquire through The Author Village ~ Virtual Visits ~ Flip Visits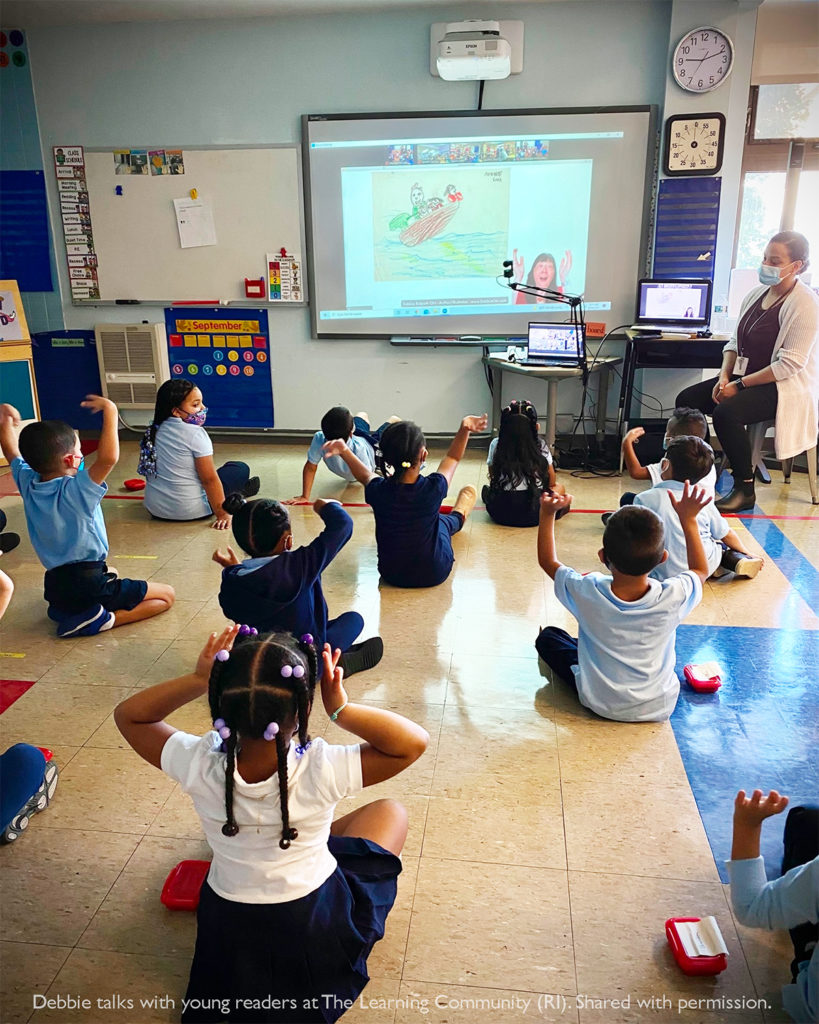 Debbie is currently available for virtual visits. When it becomes safe to travel and do public speaking, she will resume in-person visits to schools, libraries, conferences and similar events. Her presentations and workshops can be adjusted to suit all age levels, from kindergarten to college students to educators and other professionals. Please scroll down for examples of the types of visits she offers. Also feel free to browse her blog post about the virtual visits she did during her I'M SORRY virtual book tour.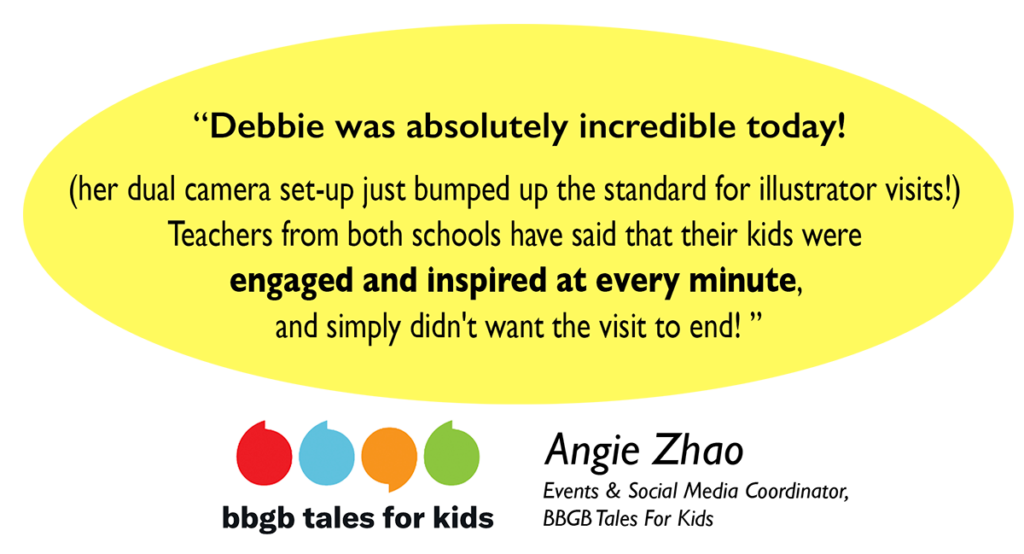 Debbie's Live Virtual Visits:
Please note that Debbie is now working with The Author Village for visit bookings. To inquire about availability and fees, please see Debbie's Author Village page. Don't have the budget for a paid school visit? Browse my Grants and Funding For Author/Illustrator School Visits resource page.

Also see Debbie's Virtual Visits page for more info about format and tips on how to get the most out of a virtual visit.
Debbie's Flip Virtual Visits:
For schools with limited budgets, Flip visits are a lower-priced alternative to Debbie's live visits. Flip is a simple, free, and accessible video discussion experience. Debbie offers free and paid Flip visits. For more info and to inquire, please see Debbie's Flip Visit page.
---
Sorry, there are no upcoming events. Check back soon!