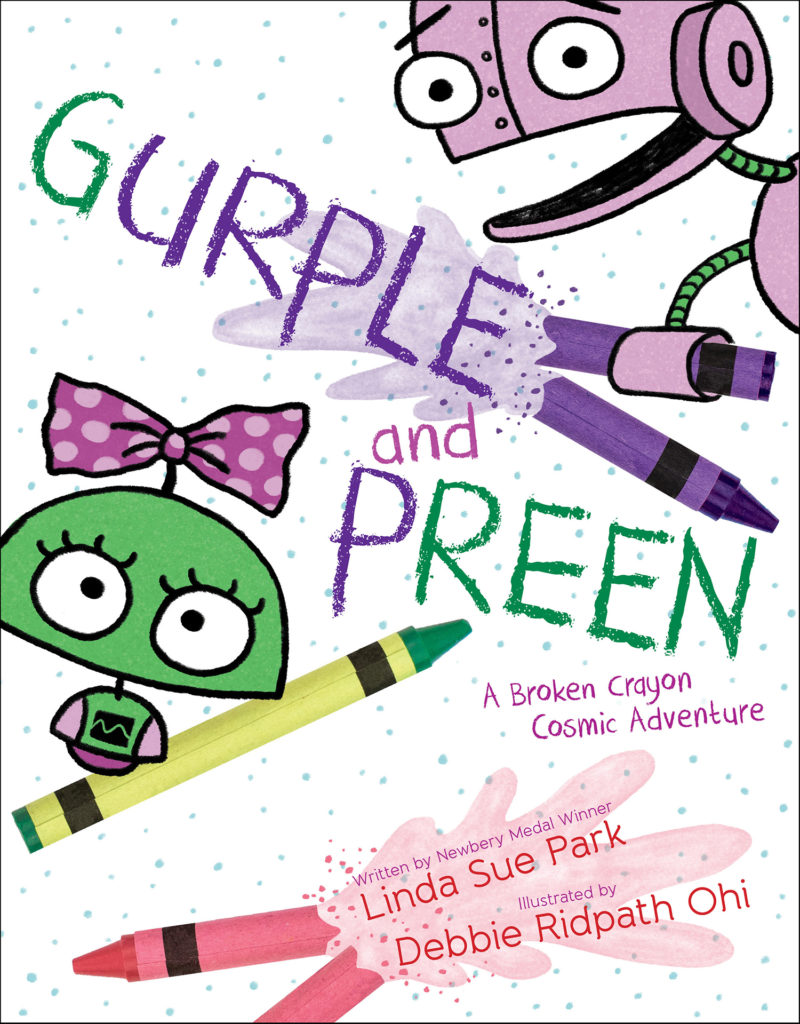 You never know what will come out of a broken crayon.
I have always loved drawing with crayons. One day, I accidentally broke a crayon. I've been experimenting more with found object art and decided to incorporate the broken crayon into a drawing. I put the crayon on a piece of paper and was going to draw around it but then thought, "What if something or someone was coming OUT of the crayon?"
Are you an educator, librarian or bookseller who has been inspired by Gurple & Preen: A Broken Crayon Cosmic Adventure or my Broken Crayon art to encourage art and writing with your young readers? I would love to hear about it!
If you post photos online, please do tag me (@inkyelbows on Twitter, @inkygirl on Instagram) and use the hashtag #BrokenCrayon.
---
SAMPLES OF DEBBIE'S BROKEN CRAYON ART

The above are just a few samples of my broken crayon art. For more, see my Broken Crayon Art Gallery!
FREE, PRINT-READY RESOURCES
Here are some free, print-ready resources and activity sheets related to the book. For more bonus material, see my Free, Print-Ready Archives.
---
HOW EDUCATORS ARE USING BROKEN CRAYONS