"An hour a day can be enough." Victor Piñeiro Gives Writing Advice and Discusses His MG Debut TIME VILLAINS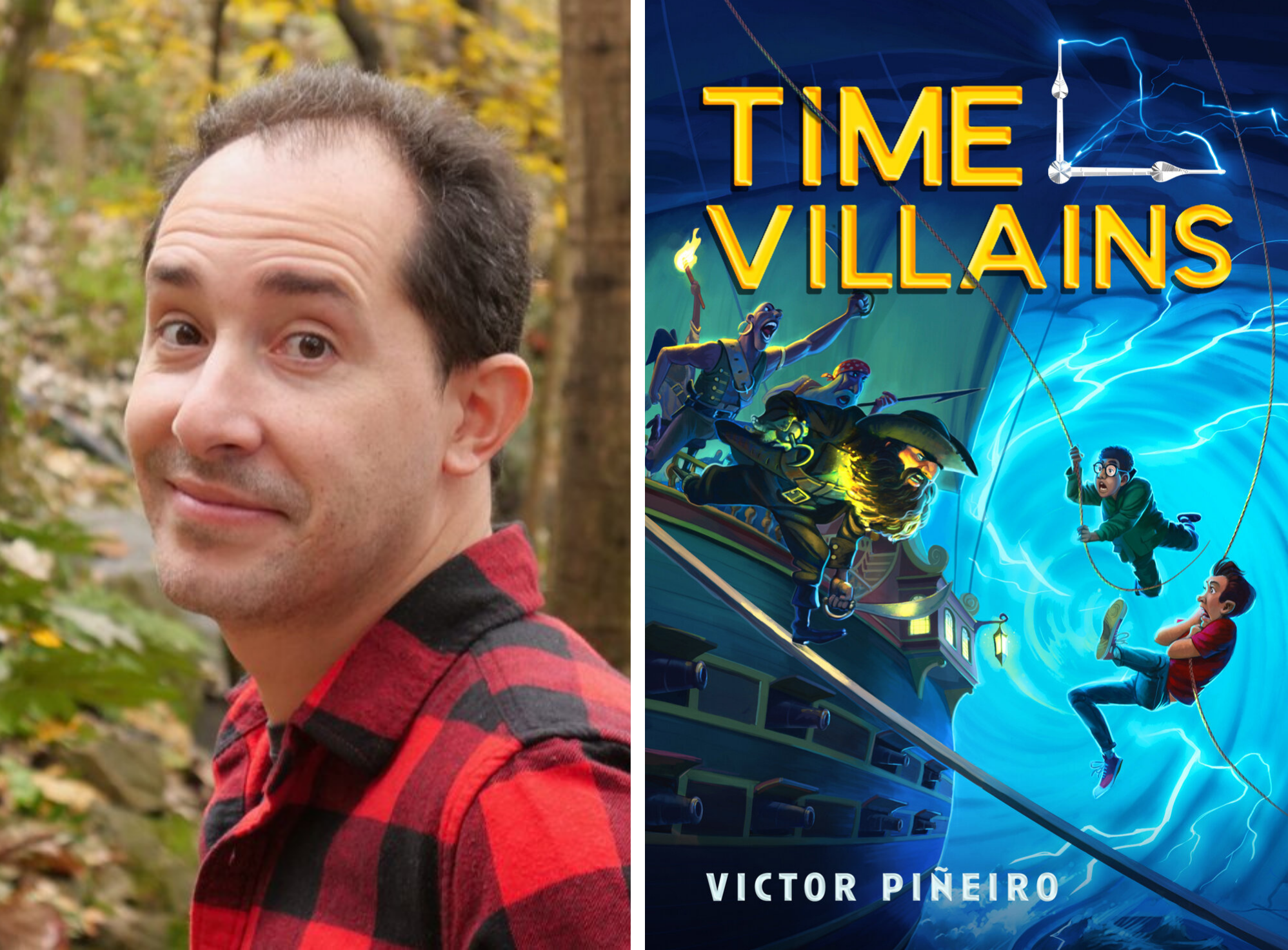 When your novel is deemed "the greatest idea for a book ever", you're probably on to something. That certainly seems to be the case for debut author Victor Piñeiro, whose novel Time Villains has garnered a starred review from Kirkus and a spot as an Amazon Best Book of the Month. The book promises time-hopping high jinx, historic and literary Easter eggs, and even some one-sentence Puerto Rican recipes.
Time Villains follows sandwich-obsessed Javi Santiago, who has to nail his homework assignment if he wants to pass sixth grade. The assignment seems simple enough: if you could invite any three people to dinner, who would they be? Plus, Javi has his best friend Wiki and little sister Brady to help him. What could go wrong? Turns out, a lot! The trio accidentally uses an antique dining table to summon the dinner guests for real. Now, Blackbeard the Pirate is on the loose, and Javi, Wiki, and Brady must figure out how to send him back (perhaps with the help of other historical figures…). Time Villains is the first novel in a three-part series. It launched on July 6th, 2021 with Sourcebooks and is widely available to order.
Victor Piñeiro is an author and a Creative Director at HBO Max. He has also done a multitude of other cool things, like teach, make documentaries, lead content/social strategies for Big Spaceship, YouTube, Hasbro, and Google, and answer these interview questions while caring for his two-week-old child. You can find out more about Victor on his website, Twitter, and Instagram.
Q. A huge congratulations on your literary debut! Would you tell me a bit about your journey to publication?
A. Thank you! Being a published author has been the dream since I was a kid, so it's been quite the journey! In my teens and twenties I couldn't silence my inner critic long enough to write novels, so I turned to poetry and screenplays, writing and producing documentaries for a spell. I finally coaxed a book out in 2017 after writing daily on my (long) commute for three years. It was a very unconventional first book—the only kind I could coax out on my first try—so I shelved it and started working on Time Villains.
Three drafts in I sent Time Villains to a bunch of agents, and after chatting with a few, a friend put me in touch with Elana Roth Parker. I feel so incredibly lucky to work with Elana—she saw the seed of something in my draft and we developed it into something far more compelling. When Annie Berger at Sourcebooks showed interest in the book, it felt like winning the lottery twice. Annie and the whole team have been the most incredible partners—thoroughly brilliant and a complete joy to work with. And here we are—the book just hit shelves this week and I'm not sure what to do with myself!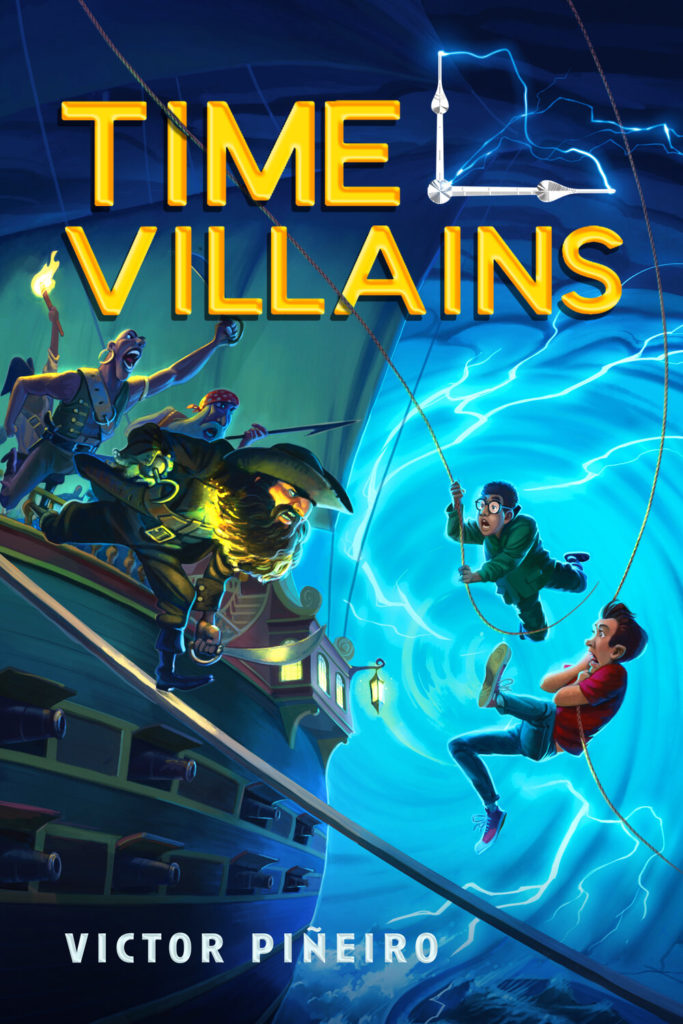 Q. Would you please introduce us to the novel's hero, Javi Santiago? (I must know what level of dedication to sandwiches it takes to be classified as 'sandwich-obsessed'!)
A. Javi's an aspiring chef and sandwichéaste (think cinéaste but for sandwiches) who'll do anything to pass sixth grade. He's a zany kid with an overactive imagination and a penchant for asking deep questions about food (because what makes a sandwich a sandwich, really?). He peppers in one-sentence recipes throughout the book—some of Puerto Rico's most delectable dishes, mixed in with his own recipes (like the Spanglish Sandwich aka The Spanglo Sando™). And while he's fun and eccentric, underneath the silliness he's a first generation Puerto Rican kid struggling with imposter syndrome as he tries to excel at something in his life.
Q. You offer us such a hilarious dynamic between your protagonists – we have the almost-failing student, Javi, paired with his best friend, Wiki, the human Wikipedia/young professor (plus, Javi's little sister, who wants to be the president's bodyguard!). How did you land on this dynamic? Is it something you envisioned from the get-go?
A. The characters were floating around my head disparately but when I put them together I realized how fun their dynamic would be.
I know a few folks who are so brilliant they seem weighed down by their intelligence—it's made them world-weary. I thought that'd be really fun to capture in an extremely-precocious sixth grader. As I was coming up with the character I remembered a line in a hip hop song I love, "Catch me solving mysteries like Wikipedia Brown." And that's where Wiki's name emerged and the character solidified in my head.
In terms of Brady, I knew I wanted a hot-headed sibling/partner to steal the spotlight and do much of the butt kicking because I love that dynamic in stories, going all the way back to Frodo and Sam. I also have a few friends with wild kid sister energy and they're the life of any party, so I knew I wanted to bring that to the trio.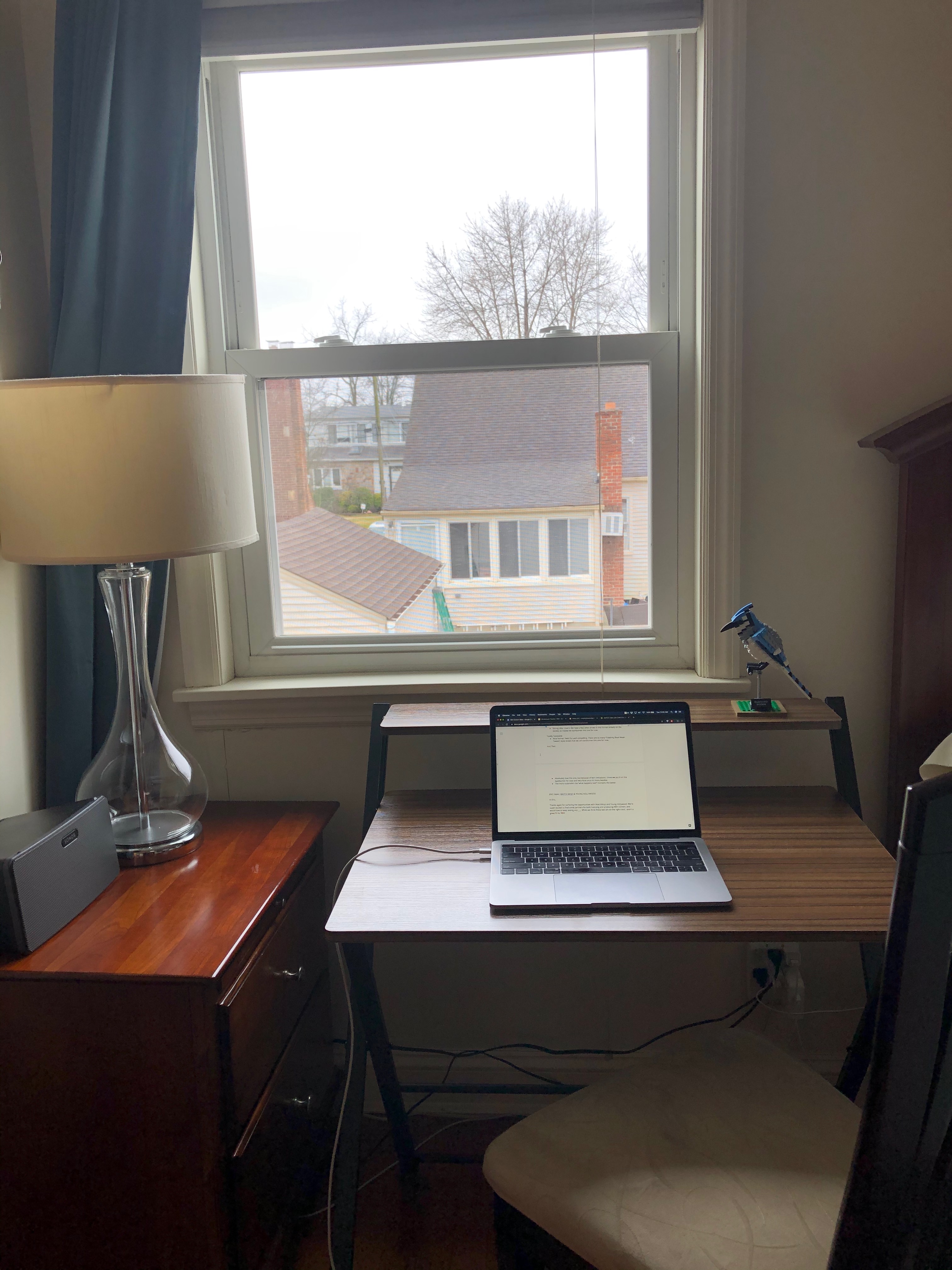 Q. You had to develop a wide array of voices for this story, including kid Mozart, the Earl of Sandwich, and Blackbeard the Pirate. Was that a challenge? A joy? A spiralling research nightmare?
A. A spiralling research dream! This series gives me the best excuse to research my favorite folks in history and fiction, and it's been a blast. I loved reading old texts on pirates, delving into the specifics of Mozart at age twelve and dusting off copies of old novels with iconic characters as I researched this book. And I knew nothing about the Earl of Sandwich before writing this, but how could Javi not invite him?
There was one aspect of research that was a bit frustrating. A big focus of this series is exploring characters more representative of the world's history and fiction, because I'm hoping this book is ultimately a gateway to other books, characters and historical figures for kids to explore. Finding a wealth of information about some historical and mythological figures from other cultures was incredibly difficult. I knew it wouldn't be easy, but I wasn't prepared for it to be quite so challenging—which invigorated me to include more of them in the book!
Q. You have such lovely, concise, concrete writing advice available on your website. Is there any advice my-novel-is-getting-published Victor would give I'm-starting-to-write-a-novel Victor?
A. So much advice! I think there are a few super important things that would've had me writing novels decades ago, so I take any chance I can get to relay them to other aspiring/young writers.
1. An hour a day can be enough. I always thought I needed to quit my job and write eight hours a day to finish a novel, which held me back for years. Then I read a Murakami interview where he said he completed his first novel by writing an hour a day after work. In that moment I felt like the universe gave me permission to write mine.
2. Lower the bar far lower than you're comfortable with for that first draft. (No, lower!) There are passages in the first draft of my books that are barely intelligible, but I now know that's okay. The first draft is about discovery and getting the story out of your head and onto the page. It's far too early to be precious about anything. Just get it all out and see what you've got when you're done.
3. Don't dread rewriting—it's far more fun than expected. Before writing my first book I was terrified of it, but it's become one of my favorite aspects of writing. (Which is a good thing considering it's 75-90% of what you do as a writer!)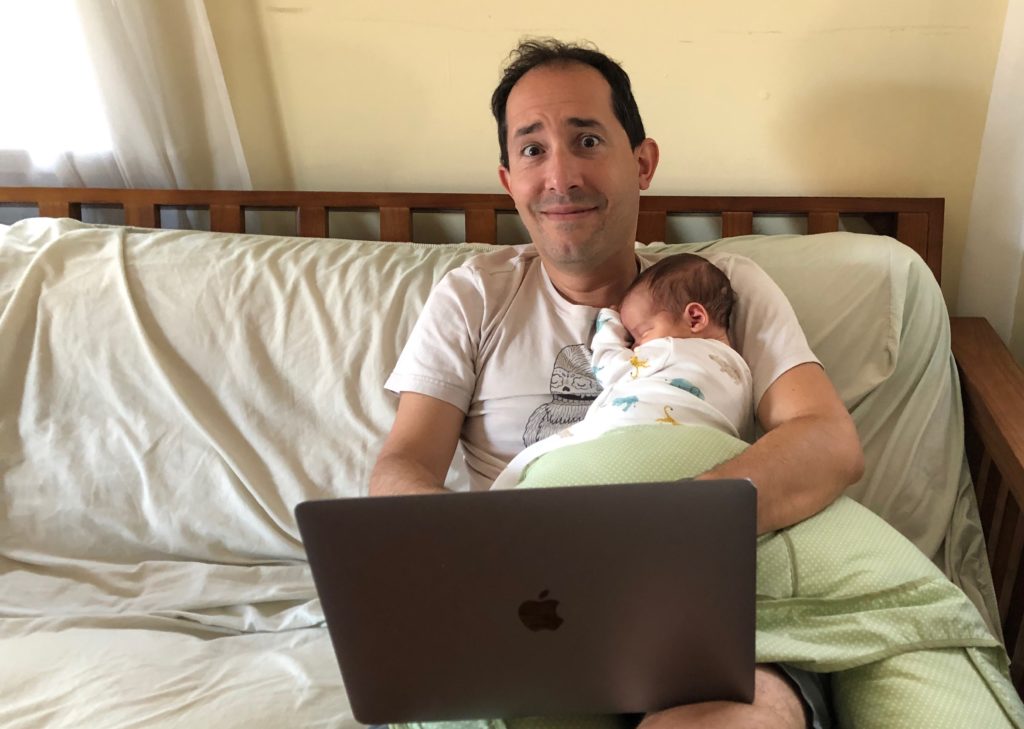 Q. Do you have any advice for young writers in general?
A. Absolutely. Besides everything I said above, read about writing and join online writing communities. Screenwriting books are great for story structure basics, Stephen King's On Writing is great for process, Brandon Sanderson's free writing course on YouTube is absolutely brilliant, Neil Gaiman and David Mamet's Master Class courses are gold, and Reddit's /r/writing is a fantastic place to learn alongside others in the trenches. I also love John Truby and Lisa Cron's books. But maybe it's best to start with this short Ira Glass video. Or this brilliant reflection on writing advice Chuck Wendig just wrote.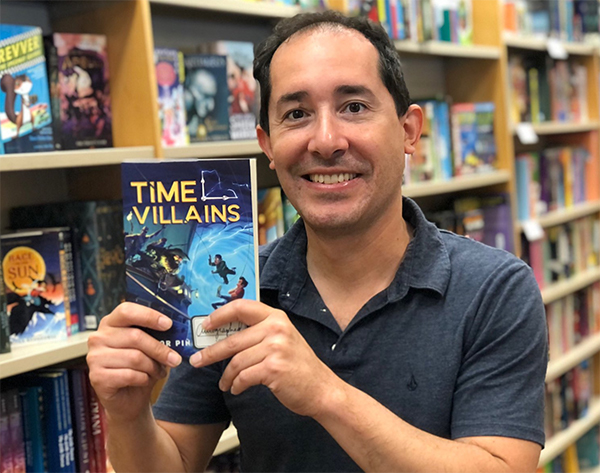 Q. Finally, I read that you used to be a documentary filmmaker and a blogger. What are some questions you would ask Blackbeard, if you met him?
A. It'd be one of those long interviews—the kind that take up the entire documentary and usually take the film crew multiple days to shoot—because I'd want to lead up to asking him how many people he actually killed. (Some historians say almost zero!) And I'd also want to ask him a lot of questions about Stede Bonnet, "The Gentleman Pirate" who was an equally fascinating and thoroughly hilarious character. He was rich, had a midlife crisis, became a pirate, and got thoroughly swindled by Blackbeard. (Side note: I was so happy when I heard the news that Taika Waititi would be creating a show about him!) Finally, I'd ask him to get battle ready. Before a skirmish Blackbeard would light fuses or small candles in his beard, since the smoke gave him a demonic appearance. It was his favorite scare tactic. I'd love to see it live!
---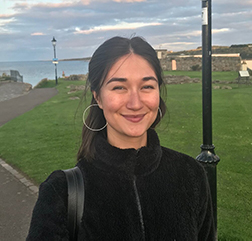 Sara Truuvert completed her MLitt in Creative Writing at the University of St Andrews. She also holds a Certificate in Creative Writing from the Humber School for Writers and a BA in English, Drama, and the History and Philosophy of Science from the University of Toronto. Her work has appeared in the Literary Review of Canada among other publications.