"I hope young readers walk away with the knowledge that their voice matters!" Chrystal D. Giles on Her Debut MG Novel TAKE BACK THE BLOCK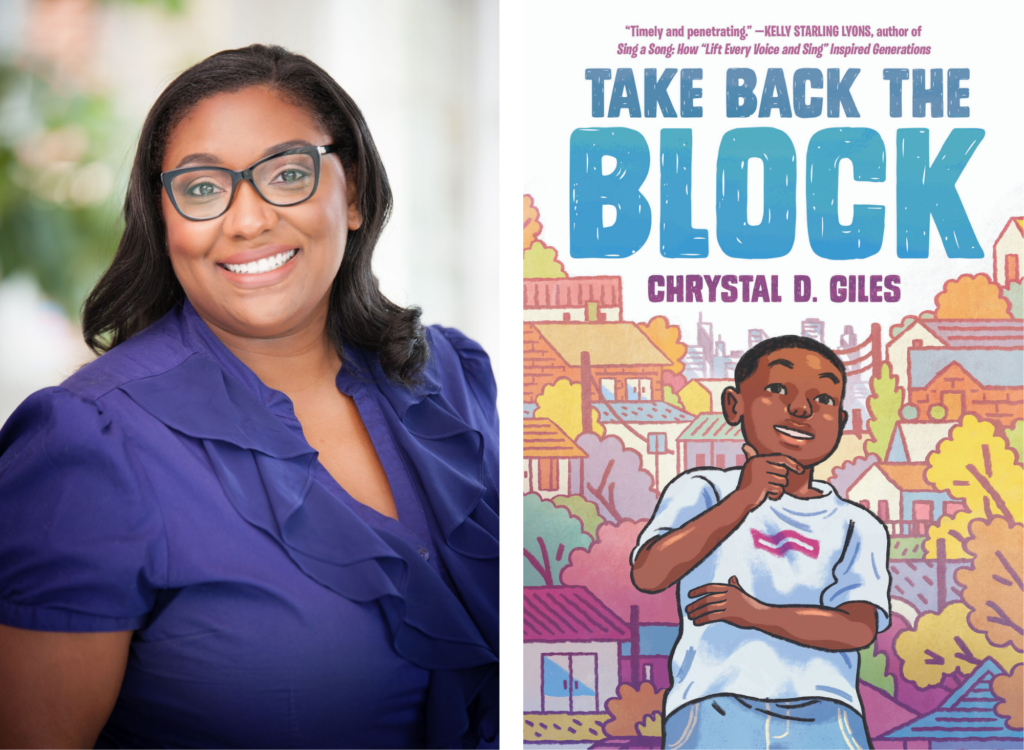 When I reached out to Chrystal D. Giles back in November 2020, the excitement around Take Back the Block was already palpable. A Junior Library Guild Gold Standard Selection and Kids' IndieNext Pick, the novel has garnered praise from numerous authors and a starred review from School Library Journal.
Take Back the Block follows Wes, a funny, stylish sixth-grader whose main concerns are video games and hanging out with his friends – until a powerful developer wants to buy Kensington Oaks, the neighbourhood where Wes has always lived. With the adults fighting and his friends potentially moving away, Wes has to act quickly if he wants to save his home.
Chrystal D. Giles was a 2018 We Need Diverse Books mentee, and her poem "Dimples" appears in the poetry anthology Thanku: Poems of Gratitude (Millbrook). Chrystal lives in Charlotte, North Carolina, with her husband and son. You can find out more about Chrystal on her website, Twitter, and Instagram.
Take Back the Block launched with Random House Children's Books on January 26th, 2021 and is widely available to order.
Q. Congratulations on your middle grade debut! I understand you've always been a huge lover of books and libraries. What's a favourite book from your childhood?
A. Thank you so much! Books were my first friends. My favourite picture books were Corduroy by Don Freeman and Mufaro's Beautiful Daughters by John Steptoe. My favourite novels were The Baby-Sitters Club series and Roll of Thunder Hear My Cry by Mildred D. Taylor. As a young girl, I'd sit and read for hours – those are some of my happiest memories.
Q. Take Back the Block highlights the importance of community and friendships, especially in a young person's life. What role did your community play in your life as you were growing up?
A. Community was very important to me growing up. I spent a lot of time between my home and my grandmother's home; I basically had two communities of friends and neighbours. My grandmother was also very open and welcoming to everyone—she was a village. I learned from her firsthand what community is all about.
Then there was also my church family. We had a huge and very exciting youth program where we participated in and served at events in our surrounding community. It is where I learned service could also be fun!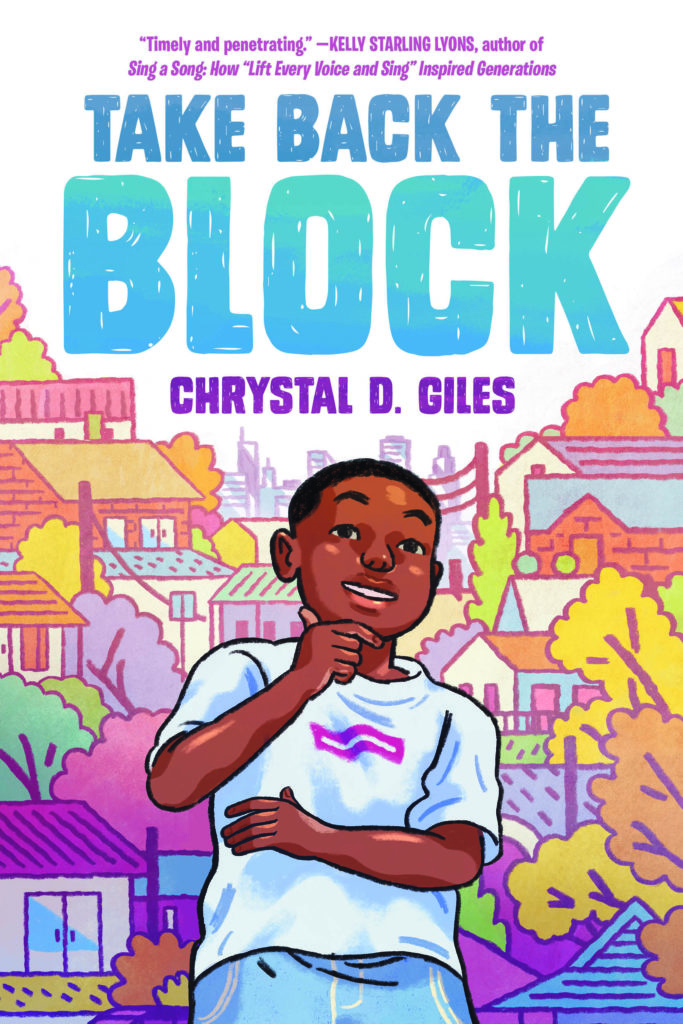 Q. You have a Bachelor of Science in Accounting and currently work in the accounting field. Would you walk me through your journey to publication?
A. I started formally writing in 2015 and started querying soon after. Querying so soon turned out to be a mistake! After many rejections, I stepped back from wildly querying and came up with a better approach. I joined SCBWI, found a critique group, worked on craft, and started really thinking about the stories I wanted to tell. When I finished drafting Take Back the Block and felt like it was ready to query, I had a more focused strategy.
This is where the story gets exciting! After some months of querying I applied to and was chosen for PitchWars, a mentorship program. After a few months of fast-paced revision, I entered an agent showcase and got lots of requests. It was a wild ride, and a week later, I had two offers of representation, and I chose Elizabeth Bewley at Sterling Lord Literistic. Elizabeth and I went on submission a few weeks later, and the book was at auction two weeks after that. My novel was acquired by Shana Corey at Random House Children's Books, an editor who had first liked my pitch during DVPit, a Twitter pitch contest.
Q. What was the drafting process like for this novel? Did you plan out the plot and themes before you began writing?
A. I wrote the original draft of this novel in about six weeks. It was a pitiful skeleton draft for sure, but the plot and characters were there.
I did not formally outline the story before I started drafting. I knew the basics of a beginning, middle, and end and I had developed the characters in my mind. I also hadn't thought much about other themes besides the primary plot of my main character, Wes, and saving his community from a powerful developer. So much of this story came together during many revision rounds.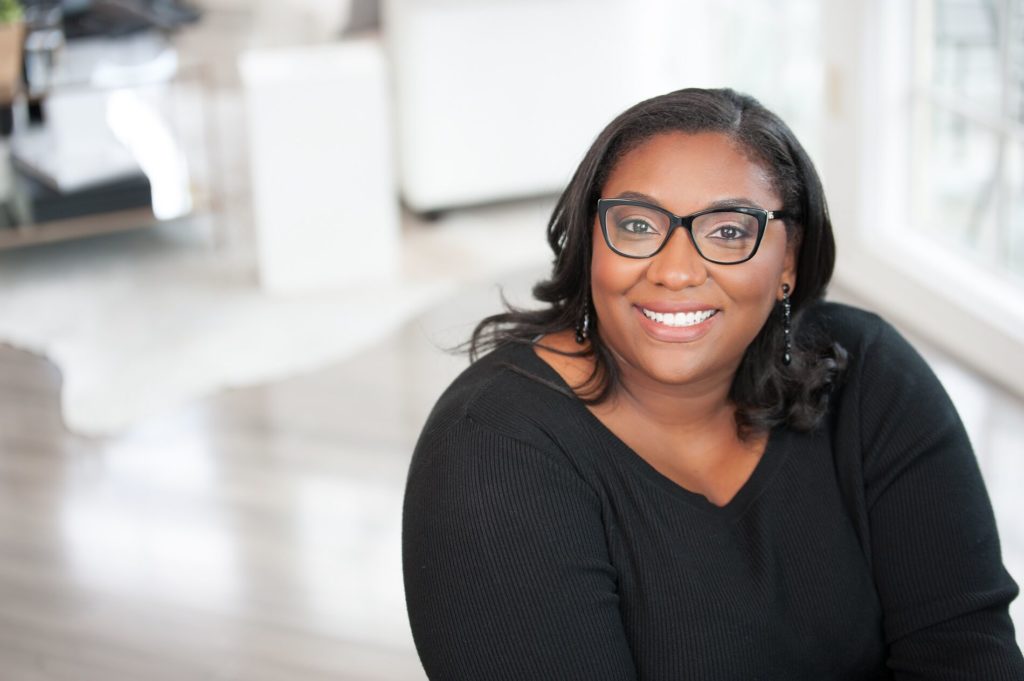 Q. Wes is such an interesting character – a stylish lover of video games and puzzles who finds himself playing a part in saving his home and community. How did Wes's character come about?
A. I knew right away I needed a light-hearted character for a story that focused on such a serious topic. Wes's personality came to me in small bits. I wanted him to be a reluctant activist, a little funny, but mostly just a regular kid with regular kids concerns.
I also wanted Wes to feel like someone everyone knows—like your neighbour, or the kid in your class, or your family member. In order to do that, I needed for him to be fun and approachable.
Q. Something difficult for a young person to come to grips with is that adults don't always have the answers, and Wes has to face that reality. But he decides to take matters into his own hands. What do you hope a young reader takes away from Wes's story?
I hope young readers walk away with the knowledge that their voice matters! And not to be afraid to speak up, even when talking to adults, just share what's on your mind. As for social justice or community matters, it doesn't take a huge, weighty cause or a large group—it takes one person, one voice.
Q. Was it difficult to find a balance between the heavier topics in this book and its elements of humour?
A. At times, yes, but it proved to be an interesting challenge. I tried really hard to balance the tough topics with levity. Wes and crew have moments of just hanging out, playing video games, and super funny banter. I hope those moments will offer a break from some of the more serious scenes. In life, there is always joy and struggle and they are often intertwined—this story mimics that balance.
Q. Finally, do you have any advice for young writers?
A. I would advise young writers to write from the heart. Find the thing you are passionate about and write that story. When you write with passion, people usually get it!
---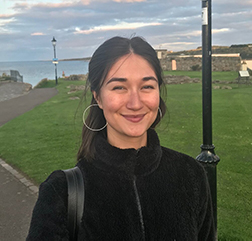 Sara Truuvert completed her MLitt in Creative Writing at the University of St Andrews. She also holds a Certificate in Creative Writing from the Humber School for Writers and a BA in English, Drama, and the History and Philosophy of Science from the University of Toronto. Her work has appeared in the Literary Review of Canada among other publications.