Self-Doubt, Advice for Young Writers, and the Surprising Link Between Science and Art: Christina Li on Her Debut MG Novel, CLUES TO THE UNIVERSE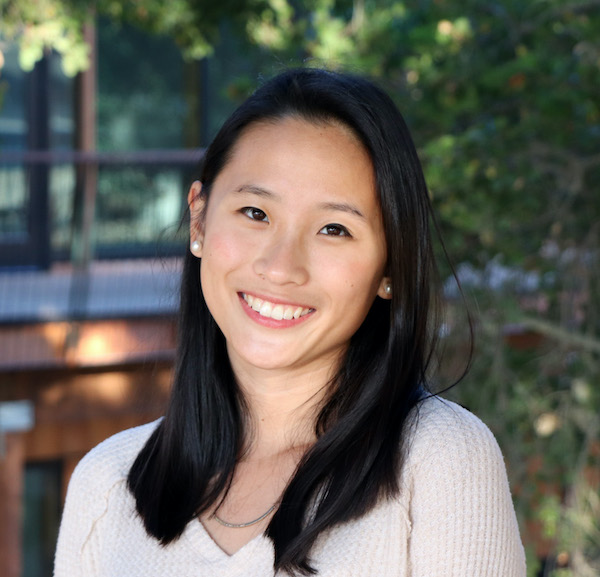 Christina Li likes to keep herself busy. At just 14, she began querying literary agents and at 15 pitched live to her current agent. Now, Christina is making her literary debut with Clues to the Universe, an MG novel she wrote and sold all before beginning her junior year at Standford University. And she is just getting started.
Clues to the Universe follows Rosalind Ling Geraghty, an outspoken aspiring rocket scientist coping with the recent death of her father, and Benjamin Burns, an introverted artist who is convinced that his long-lost dad created his favourite comic books series. Ro and Benji become an unlikely pair who help each other through loss, bullies, rocket-building, and a search not only for Benji's father but for clues to some of the universe's biggest questions.
It releases January 12, 2021 with Quill Tree Books/HarperCollins and is available for preorder. You can find out more about Christina on her website, Twitter, and Instagram.
Q. On your blog, you discussed how you woke up early to sneak in some writing before work and revised your manuscript between college semesters at Stanford and summer internships. I'm curious – what were some of your summer jobs/internships? Did they influence your writing?
A. I've definitely fit a lot of my writing work in between school — I've been doing that since I've started seriously writing, and I'm always looking for ways to make the school/writing balance work! I study economics at Stanford with a focus on healthcare economics, and I've done summer internships in government agencies and companies with a healthcare focus. There isn't much overlap between my academic studies and my writing, but I'm the type of person who likes working on a bunch of different things at a time because it's always fun to switch from one working mindset to another, so this works for me!
Q. You also discussed how, when you began Clues to the Universe, you promised yourself that you would only write it if the story brought you joy. How did you push through difficult days where there was some writers' block?
A. To tell the truth, I doubted every word I wrote in Clues when I first drafted it! I remember first sending it to some critique partners and having truly no idea whether any of it was good or not. But also the process as a whole was super rewarding and joyful, and it was wonderful to see my skills grow as a writer as I explored writing my first middle grade novel. On the days I had writer's block or was struggling with a scene, one of the things that helped me push through or overcome the block was thinking about the emotional truth of the scene — essentially, what emotions the plot was driving towards in that particular scene. Was the scene ultimately about dealing with the grief from losing a loved one? The fear of going beyond one's comfort zone? Figuring out that key emotional motivator of the scene really helped unlock the motivation for me, the writer, to push through that block.
Q. It's okay if the answer is no, but is there a song or even a movie that captures the feeling of Clues to the Universe?
A. That's a great question! Zara Larsson's song "Symphony" really was the song that inspired CLUES for me. I know it's supposed to be a love song, but when I heard the lyrics "and now your song is on repeat / and I'm dancing on to your heartbeat", the character of a girl scientist trying to logically piece together the aftermath of her father's death came to me and became Ro. To me, the song represents missing a loved one and wanting them to come back. So every time I hear "Symphony", I think of my book 🙂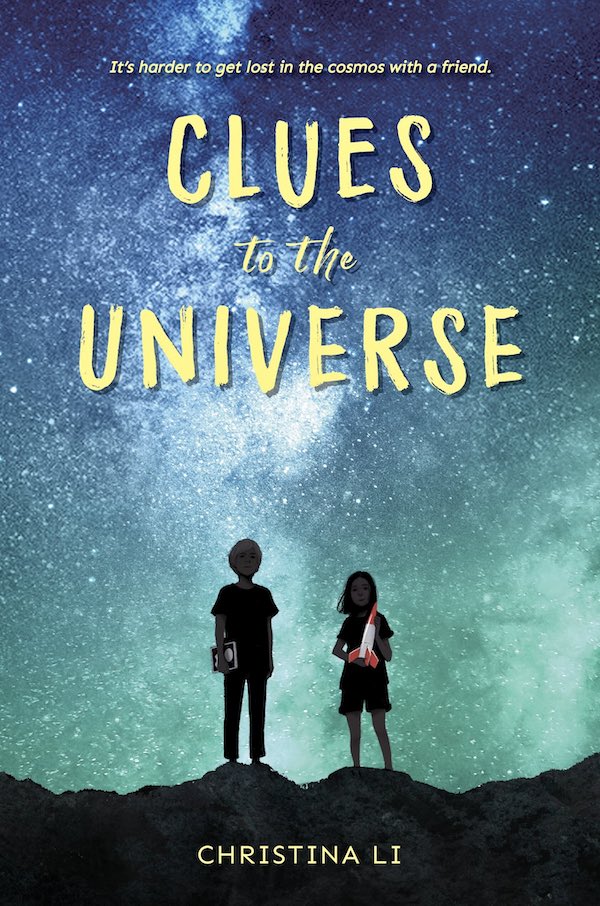 Q. The book sounds like it includes an exploration of both arts and science – we have Ro, a young rocket scientist and Benji, a quiet artist. What inspired that pairing?
A. I once attended an author event in which the author said, "science and art are the same in that they both draw patterns out of chaos". That line has stuck with me ever since. I've always loved reading stories in which characters who are total opposites find surprising and unlikely commonalities between them, and so for me, exploring the friendship between Ro, a super ambitious scientist who isn't afraid to speak up or do what she puts her mind to, and Benji, a go-with-the-flow, introverted artist, was a really fun process, and I got to find things they bonded over, or the inexplicable ways in which they understood each other given their vastly different backgrounds.
Q. Could you talk a bit about your experience "breaking into" the publishing industry? I understand you got your first agent when you were quite young.
A. I started querying when I was 14, which in retrospect I don't regret, but definitely wished I could have allowed myself to be patient with my craft. I actually wrote a YA novel, which I revised and started querying, and live pitched to Jess Regel at a writing conference when I was 15 (I was such a nervous wreck, but thankfully Jess was so patient and kind and requested my manuscript!) I signed with her a year later, after I'd pulled my manuscript to revise some more and finally submitted it to her. The YA manuscript didn't sell, but ultimately, the summer after my high school graduation, I started thinking of the inkling of an idea that would become CLUES, drafted it for two years, and sold it the summer before my junior year of college! It's been a wild ride, but I'm so very fortunate to have such an incredible and supportive agent by my side, and a fantastic publishing team for CLUES.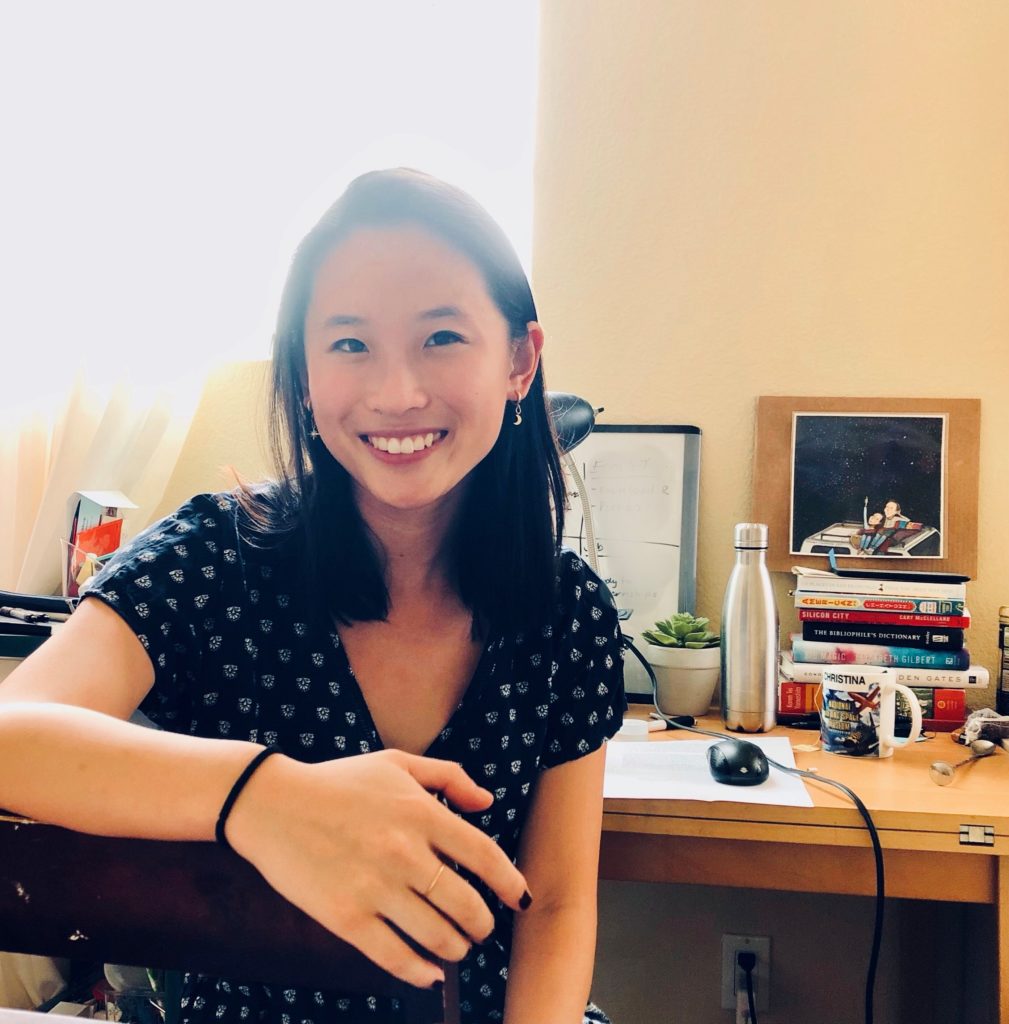 Q. In that vein, what advice do you have for young writers?
A. My advice would be to be take your time! I think as a young writer I was for some reason obsessed with the idea of "making it" as a young writer or a teen writer, but the thing is, writing is one of those magical careers that never has an expiration date! You can always write for a while, take time off, and come back and write again–writing is always there for you to come back to. If I could give advice to young writers, I'd tell them to be patient, to read a lot, and to just live life in general–it provides great inspiration!
Q. I see you're a Pitch Wars 2020 writing mentor with fellow middle grade author Reese Eschmann. Can you speak a bit about that experience so far (and I have to know – how did you come up with the name Team Hedgehog Supreme)?
A. YES I love that there's a #TeamHedgehogSupreme question! Reese and I met through our #the21nders debut group for kidlit authors debuting in 2021, and decided to be co-mentors for Pitch Wars 2020, which has been SUCH an exciting experience so far! We came up with the name because hedgehogs are one of my favorite animals (they're secretly soft! and so very cute! And there are Google images of hedgehogs posed with mini camping gear or flower crowns that will make your heart melt!), and there are some hedgehog ~hijinks~ in Reese's debut novel, Etta Invincible (which comes out May 11 — check it out!)
Q. What's next for you (besides graduating from college!)?
A. That's a great question! I'm trying to figure it out myself, LOL. For now, I'm working on my second novel, finishing up school, and looking forward to whatever comes next!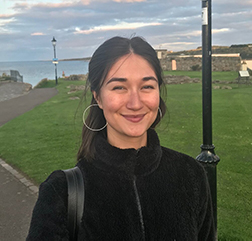 Sara Truuvert completed her MLitt in Creative Writing at the University of St Andrews. She also holds a Certificate in Creative Writing from the Humber School for Writers and a BA in English, Drama, and the History and Philosophy of Science from the University of Toronto. Her work has appeared in the Literary Review of Canada among other publications.