Ghosts, Rootwork, and Fostering Empathy from an Early Age: Eden Royce Discusses Her Debut MG Novel ROOT MAGIC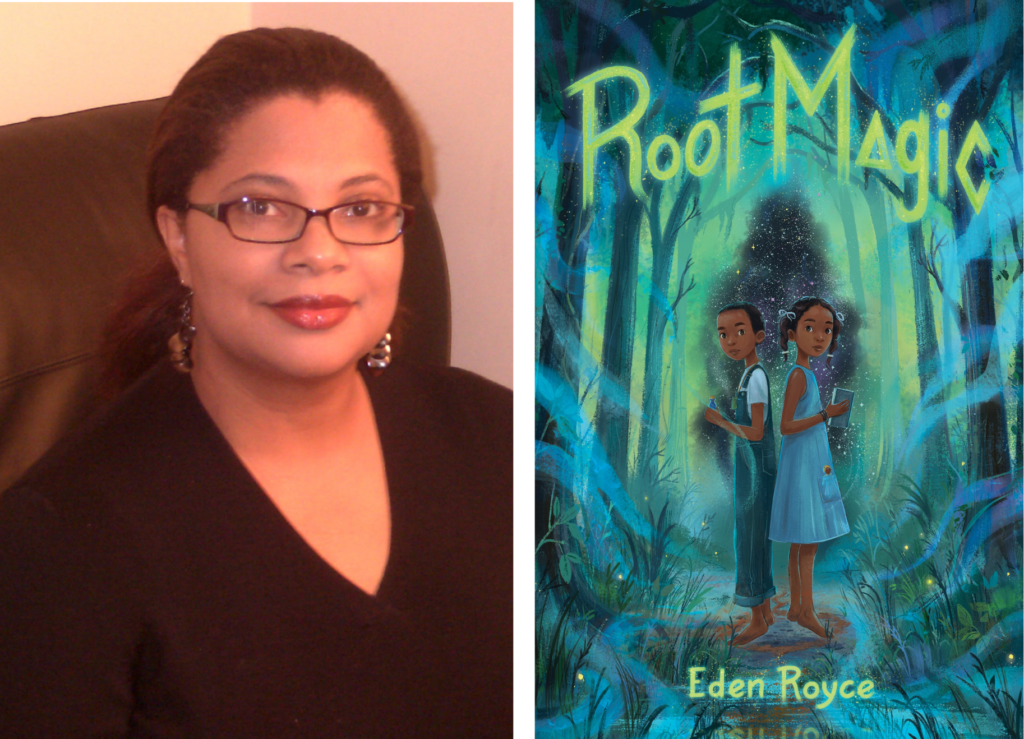 How do you teach children about intolerance? How do you teach them about death? How do you introduce to them a culture with which they may not be familiar? You turn to books like Root Magic, the MG debut of author Eden Royce.
Hailed as "spellbinding", "necessary", and a "must-read", Root Magic is set in 1963 in South Carolina and follows Jezebel Turner and her twin brother, Jay, as they grapple with some big changes: their grandmother has passed away, a local police deputy is harrassing their family, and school integration is on the horizon. On their eleventh birthday, their uncle, Doc, says he is going to teach them rootwork, a family legacy, which opens up a world of magic and the supernatural. Root Magic launched from HarperCollins/Walden Pond Press on January 5th, 2021 and is widely available to order (with an educator's guide available online).
Eden Royce grew up in Charleston, South Carolina, and is a member of the Gullah Gechee nation. She is the author of many short stories and the recipient of the Speculative Literature Foundation's Diverse Worlds grant. You can find out more about Eden on her website, Twitter, and Instagram.
Q. A huge congratulations on your MG debut, Root Magic! The supernatural plays a central role in the novel. Have you always been drawn to stories involving the supernatural? Did ghost stories play a role in your childhood?
A. Thank you so much! It's been quite the journey. Yes, the supernatural is a part of me and has been since childhood. I'm from Charleston, South Carolina, a city of ghosts and spirits. I'm also a Gullah Geechee and culturally, we are a people who have strong connections to our ancestors and speak of such things openly.

Q. What is your preferred writing environment (silence versus music, with others around versus an empty room, etc.)?
A. At my desk alone is where I prefer to write. I don't listen to music; I prefer ambient sounds like the house settling or thunderstorms or crackling fireplaces. If I don't have any of those naturally, I have a playlist I can use.

Q. You have written an impressive number of short stories aimed at adults. What inspired you to write for a middle grade audience?
A. Is it impressive? Wow, thanks! I wanted to write for a middle grade audience because I felt it was a way to help kids learn early about people and cultures outside of their own, hopefully fostering empathy and acceptance for other peoples' beliefs. Note I didn't say understanding. I think there's too much focus on the need to understand the point of view of others in order to value them as humans. People are valuable even if you don't understand their beliefs or ways of life.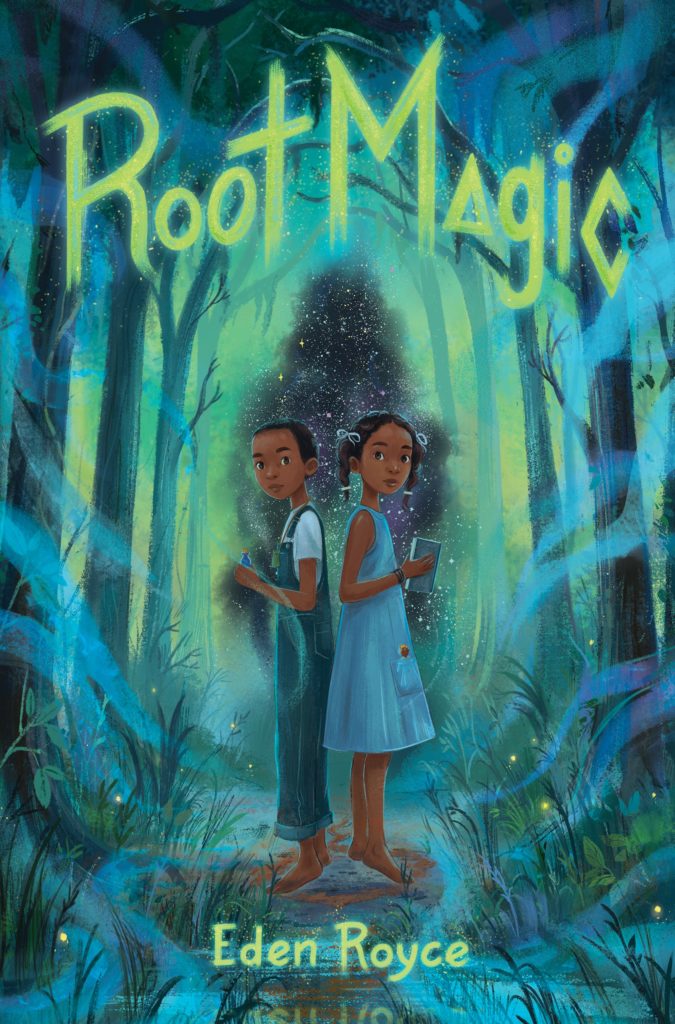 Q. I love that the novel's main characters are young twins. How would you describe the relationship between Jezebel and Jay?
A. Jezebel and Jay have an incredibly close relationship even though they disagree occasionally. They love and trust each other so they believe it's important to discuss things between themselves, sometimes even before going to the adults. They do many things together, but Jez and Jay have interests and hobbies besides each other, which is healthy. While they were taught to look out for each other when they're away from home, they'd do it anyway.
Q. When they turn eleven, Jezebel and Jay's uncle, Doc, tells them that he is going to train them in rootwork. Would you speak a bit about what it means to be a rootworker?
A. A rootworker is a person who practices rootwork, sometimes called conjure or hoodoo, an African-American traditional healing medicine and spiritual practice. When African people were enslaved and brought to the United States, they were not given medications or allowed to practice their spiritual beliefs. Rootworkers managed to not only hold on to those traditions rooted in West and West Central Africa, they also learned from Native peoples how to use local plants and herbs to heal and protect themselves.
While being a rootworker is a position of respect in some communities, in others it's seen as an evil practice, and people seek to diminish, destroy, or remove the African-American heritage of rootwork. I love my family and friends who are rootworkers and it saddens me to know there are people who still have such a negative view of a practice that has helped our people endure for generations. So I wrote Root Magic to show rootworking as the healing, uplifting tradition I know it to be.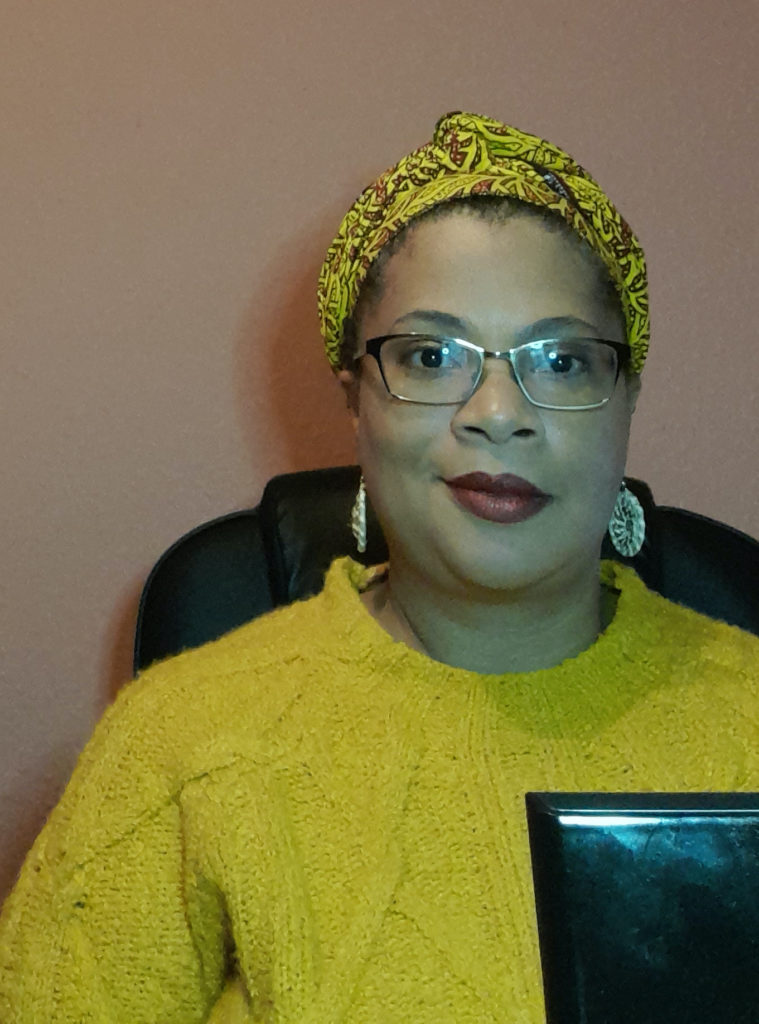 Q. The novel incorporates a remarkable number of elements into its story – coming of age, the death of a loved one, harassment from law enforcement, school integration, secret magical powers in the family, impending supernatural evil! Would you share any methods you have of organizing your plot lines and/or character arcs?
A. Notebooks, always. I have tons of them to jot down ideas the moment they occur to me. Writing things down helps me remember them better than typing them so I write a short outline of what I want to happen in each chapter. Although it might change, it's a roadmap to follow. I also use a spreadsheet to keep track of details I've already worked out so I don't have to remember everything.
For character arcs, I try to know my characters as well as I can before I start writing. It usually makes writing about them and imagining how they will react in situations easier. (Although not always!) There are character sheets online to help you interrogate each of your characters to get to know them better.
Q. Finally, do you have any advice for young writers?
A. Listen to people who tell great stories. If you don't have people who are amazing storytellers in your life, then read as much as you possibly can. Read across lots of different genres, styles, cultures, and eras. What made an impact on you – what kept you entertained? Is it description? Is it the way the characters speak? Is it humor? Remember how you felt listening to those stories (or reading them) and let those feelings inspire you when you start to write.
---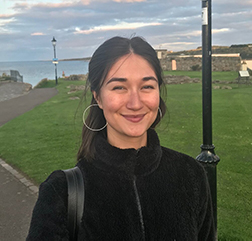 Sara Truuvert completed her MLitt in Creative Writing at the University of St Andrews. She also holds a Certificate in Creative Writing from the Humber School for Writers and a BA in English, Drama, and the History and Philosophy of Science from the University of Toronto. Her work has appeared in the Literary Review of Canada among other publications.