How Mitzi Tulane Was Created Part 1

(Last updated May 17, 2016)
First, you need to come up with a book idea.
This is Lauren McLaughlin, the author of the Mitzi Tulane series: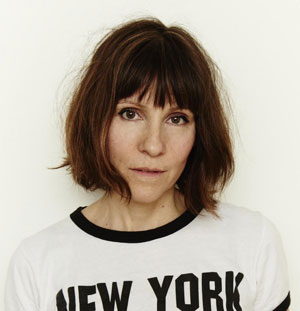 Lauren used to work in the film business as both a screenwriter and producer, and she is also the author of several teen novels.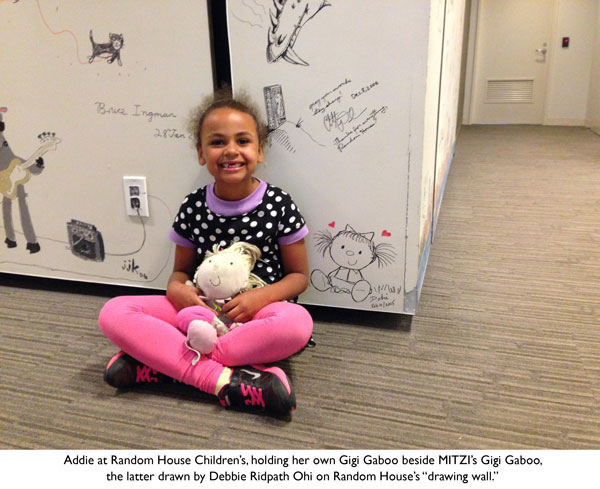 Lauren says that the character of Mitzi Tulane was inspired by her adopted daughter, Adelina. who loves reading. Addie, Lauren says, also has an unquenchable curiosity. "Every day life was so full of mysteries and surprises to her and I really wanted to explore that. When you stop and think about it, all children are detectives, working to piece together the clues of their world."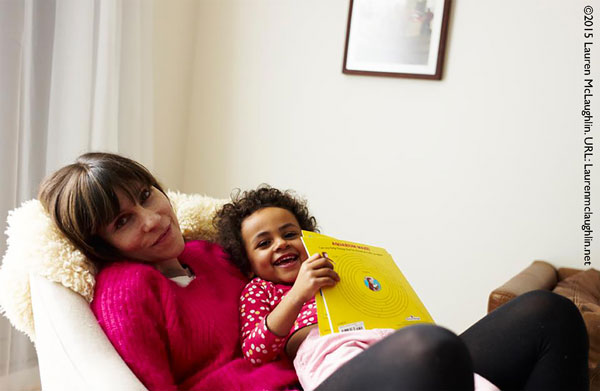 It took Lauren about six weeks to write three Mitzi stories and then she spent another three or four months rewriting them before she sold them to Random House. Even though picture book stories are short, they take a lot of work.
"The interesting thing about children's picture books," says Lauren, "is that there are so few words that each word matters a lot more than it does in a novel. It's a beguiling and wonderful process."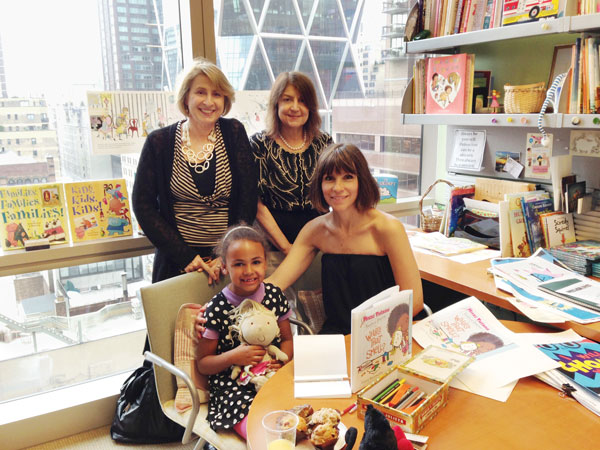 The next step in the process: editing.
Lauren and her editor at Random House, Maria Modugno, went back and forth about how to improve the text.
"I am a big rewriter," says Lauren. "Every sentence has to be perfect. But more than that, the story as a whole has to be perfect. Mitzi Tulane WTS went through two rewrite passes with my editor, Maria, then a bit of nipping and tucking with the copy editor. I remember spending a full week working on just one phrase. It had to be exactly right or I couldn't sleep at night."
Here is an example of one of the pages in the first Mitzi Tulane book during the editing process: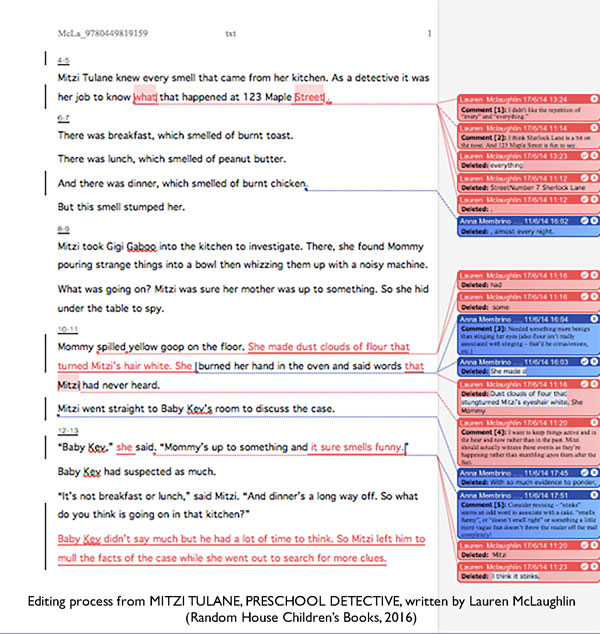 You can find out more about how Mitzi Tulane was written and edited in this interview with Lauren McLaughlin.
CONTINUED IN PART 2.