THE DIABOLIC by S.J. Kincaid: Standalone, action-adventure thriller launching this Nov/2016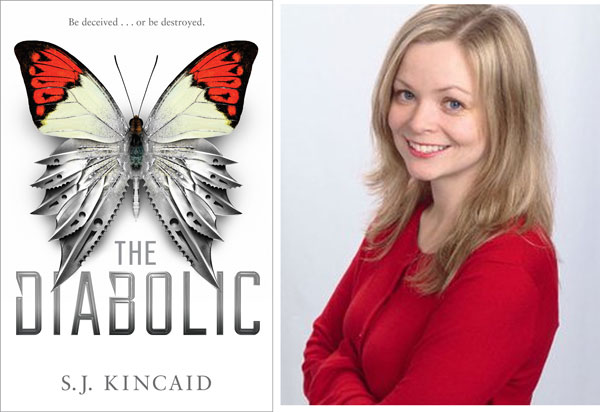 Wow, loved S.J. Kincaid's THE DIABOLIC so much. I strongly recommend this standalone action-adventure thriller, especially if you're a fan of Erin Bow's THE SCORPION RULES. Fantastic world-building and character relationships.
What I especially enjoyed about THE DIABOLIC:
– Wonderful world-building, as mentioned above. I'm a big sf nerd and come across lots of books with great world-building but whose characters are flat and seem to be mainly props to move the plot and support the world-building. With THE DIABOLIC, I fell in love with the main character right away … despite the fact that she is a bioengineered killing machine (another fact I adore).
– The diverse and entirely believable character relationships. Especially enjoyed the complex bond between the main character and her friend Sidonia.
– There were strong female characters throughout.
– Plot twists and political intrigue. I've never considered myself a fan of political thrillers, but got totally sucked into the political maneuverings in this story because of the great characters.
Highly recommended.
You can find out more about how S.J. Kincaid's THE DIABOLIC got published in this Publishers Weekly article.