Interview with Daphne Benedis-Grab, Author of MG Thriller, I WILL FIND YOU (Scholastic Press)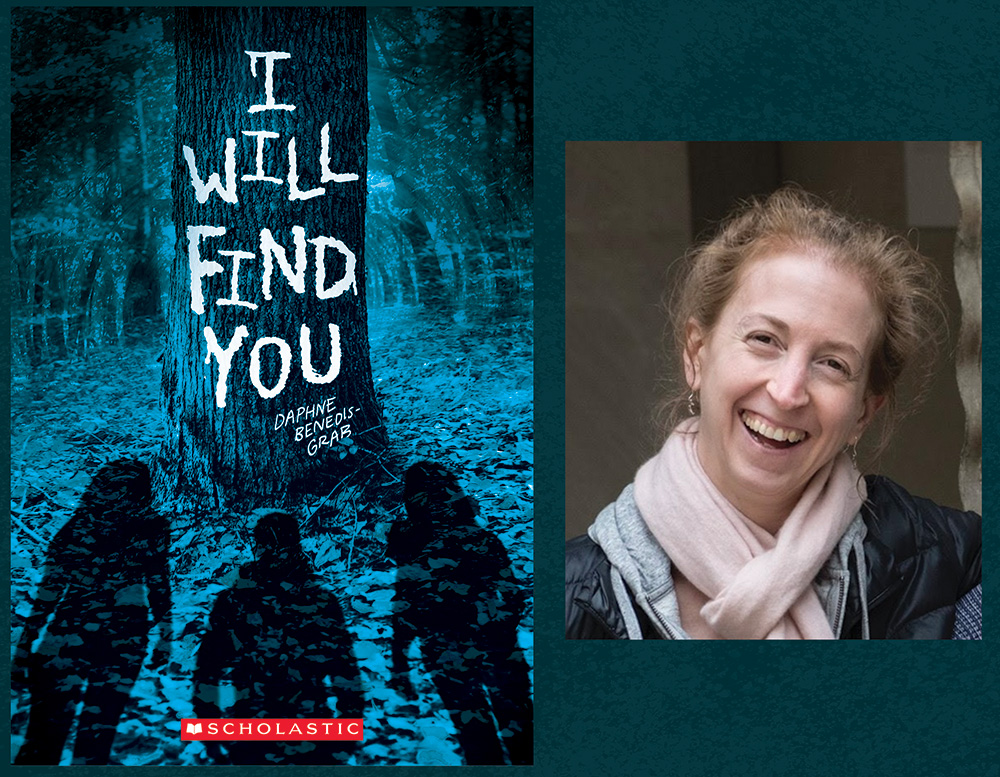 Daphne Benedis-Grab is the author of the middle grade novels I KNOW YOUR SECRET, I KNOW YOU'RE LYING, and CLEMENTINE FOR CHRISTMAS as well as the young adult book THE GIRL IN THE WALL. Her middle grade book THE ANGEL TREE was made into a Hallmark Original movie. She earned her MFA from The New School and is the librarian at Alameda Jr/Sr High. She lives in Boulder, Colorado with her husband, two teens and cat Tango. You can find out more about Daphne at her website, Instagram, YouTube, or the site formerly known as Twitter.
I WILL FIND YOU
Written by Daphne Benedis-Grab
Publisher: Scholastic
Publication date: December 5, 2023
Audience: Ages 8-12 / Grades 3-7
More info on I WILL FIND YOU here
Synopsis:
Nicky has disappeared!
Oliva, Leo, and Gracie–three seventh graders who have very little in common except for how much they dislike Nicky, the school bully–were the last ones to see him. They are sure that there are clues the police are overlooking. And they each have their own secret reason for needing to find him as soon as possible.
As they investigate, they discover that things are more complicated than they had seemed. Nicky's victims made a plan to get revenge on him–a plan that's gone terribly wrong. Can they find out where Nicky is before it's too late?
Mystery, thrilling twists, and spot-on friendship dynamics combine to make this a page-turning read and a thoughtful look at bullying, revenge, and the true meaning of punishment and forgiveness.
Preorder I WILL FIND YOU from wherever you buy books. Signed copies will be available at Daphne's local independent bookstore, Second Star to the Right.
---
Q: How was I WILL FIND YOU created?
I write thrillers because I've always loved reading them, so my starting point is always a (hopefully) juicy what-if. It has to be something I know I'd like to read, like the kind of what-ifs created by my favorite thriller writers Lois Duncan and Karen McManus (I always read books for writing inspiration!). I Will Find You takes place in the same school as my earlier middle grade thrillers, I KNOW YOUR SECRET and I KNOW YOU'RE LYING and that dictated some of the parameters of FIND YOU.
All the books takes place in the course of a single day, so that needed to stay the same, but both of the previous books took place in school, so I wanted to vary it up in FIND YOU. I started thinking about field trips and then remembered the camping trip I took with my freshman class in high school and all the potential for mystery that was there. The what-if I then came up with was, "what if four seventh graders are assigned to the same cabin but in the morning only three of them remain?" (Quick spoiler- this is not a murder mystery.) And that set up the question that drives the rest of the story: where exactly did that fourth kid go and why? To find out you have to read the book 🙂
Q. What do you hope young readers will take away from your book?
Every book I write reflects the issues I'm contemplating in my life at the time I'm writing. Certain things come up regularly in my stories: identity, race, neurodiversity, how people handle emotions and challenges in their lives, the way we choose to treat each other and the impact that has. I think every book I write touches on my core belief that everyone has a story and to understand other humans we need to listen to those stories.I want readers to fall into the stories I write, eager to turn pages to find out what happens and then shocked and satisfied by the ending. And I hope that in that there is also new empathy and wonder for the people in their world.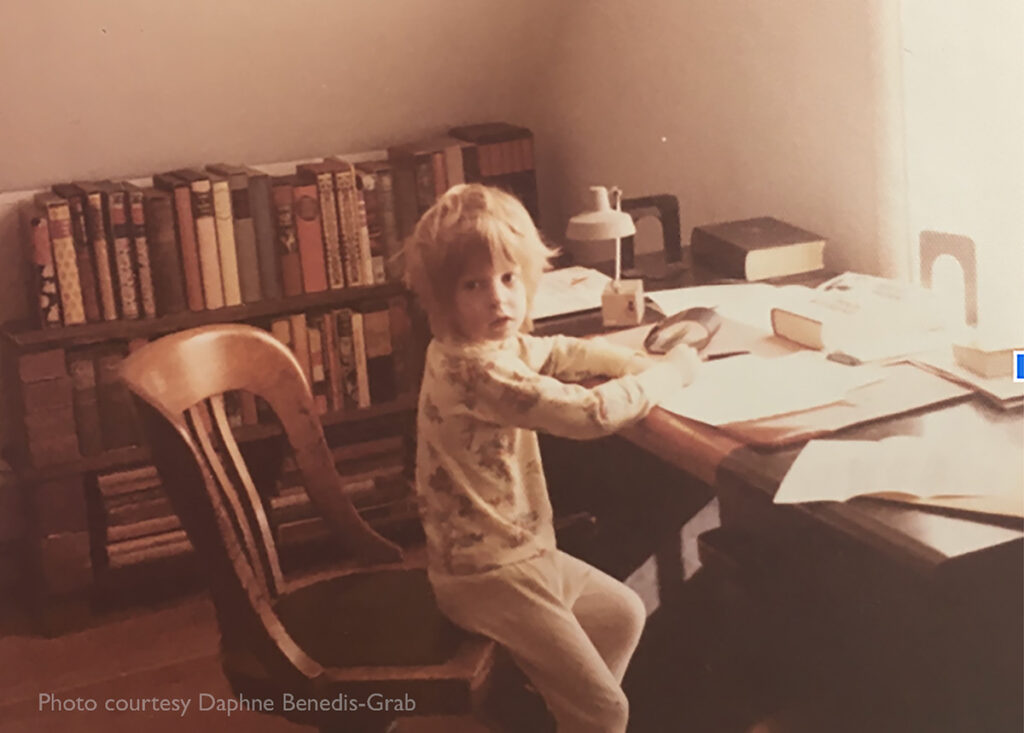 Q. What advice do you have for young creators?
My most practical advice is this: write every day. Write when you feel like it, write when you don't. Even on days when you think every word is awful, it's something to come back to and edit the following day. And chances are it's not as bad as you thought! My most essential advice: your story is unique and special and has never been told before. The world will be better if you share it!
Q. What are you excited about now?
I just got a job as a junior/senior high librarian! Four years ago, when my kids were getting ready to apply to college, I went back to school and got my SMLS, aka my librarian degree. I spent three glorious years working as the librarian at an elementary school in Brooklyn- Debbie, you know how awesome that community is because you did a fantastic visit with my students there! Now I'm getting to work with older students still doing what I adore: helping students find books they love!
---
Also see other Interviews with Book Creators and Advice For Young Writers And Illustrators.