Interview with Celia Lee, Assistant Editor At Cartwheel Books (Scholastic), open to unagented submissions from Inkygirl readers for limited time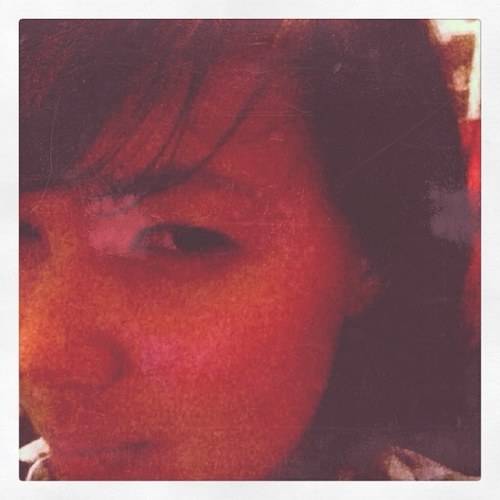 *** PLEASE NOTE THAT SUBMISSION WINDOW HAS NOW CLOSED. Response time (only those who included an SASE will receive a reply) is expected to be approximately 6 months. ***
Celia Lee is an assistant editor at Cartwheel Books, Scholastic's 0-5 imprint. When she's not reading, she's talking about reading. And when she's not talking about reading, she's thinking about reading. You can follow her on Twitter @VitellusD.
How did you come to work at Scholastic?
So I had been going to grad school (for Publishing) and doing various editorial internships for a few publishers in the city for about a year, when a wonderful, kind, generous classmate of mine told me she was leaving her current Scholastic Book Clubs job for a new position in the company.
This was HUGE news for me, because Scholastic was the first publisher I ever knew about, due in part to the Book Clubs flyers I poured over when I was in elementary school. So being the enterprising individual that I am, I applied and interviewed for the job…which I didn't get (but a very good friend of mine got it instead, which is a whole other story!).
Luckily for me, the kind classmate heard about another opening in the Book Clubs division and passed along my resume. Et voila! I got the job, worked for a few years for the wonderful Book Clubs, and then moved over to my current position with Scholastic's Cartwheel imprint. I guess I'm a Scholastic gal through-and-through.

What is your typical work day like?
Mornings are usually the calmest part of the day. That's when I can write a few emails, organize our imprint's various internal charts and grids, catch up on the latest children's book reviews/announcements, look at production passes, and review and respond to submissions. Afternoons are a little busier, because that's when most of our meetings happen—with production and planning, or editorial and design, or even with our Book Clubs and Book Fairs. But I also squeeze out more emails and work on submissions in-between meetings. So essentially my day consists of writing, whether it be emails, proposals, or copy; reading, either emails, manuscripts, or proofs; and meetings, with anybody and everybody!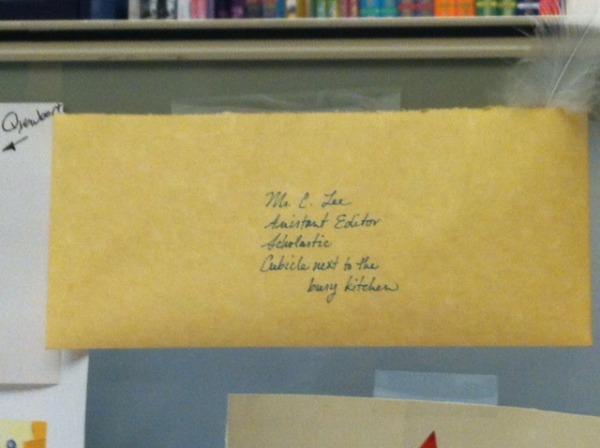 What's the best part about your job?
Working with so many talented authors, illustrators, designers, and editors!
What's the most challenging part about your job?
Working with so many talented authors, illustrators, designers, and editors! Seriously, all of these guys are so creative and inspiring—they really challenge me to be the best that I can be. It's great…and it's hard work!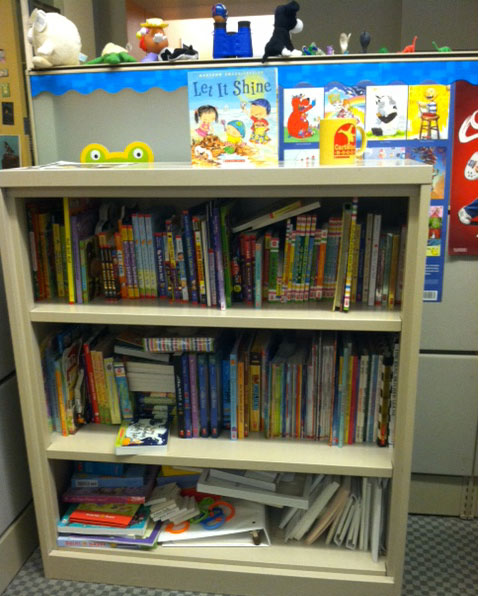 Is Scholastic open to unagented submissions from writers and illustrators? If so, could you please give us more details?
Scholastic's current policy is that we are not accepting unagented submissions. However, our Cartwheel imprint is opening up a 2-month window starting today, where we will review unagented submissions.
*******NOTE FROM DEBBIE* – Submission window is now CLOSED, so I've removed the contact info. Unagented submissions are no longer being accepted and will not receive a response. Thanks to Celia for allowing Inkygirl readers the opportunity! **********
Note from Debbie: I asked Celia if she'd be the person who would be reviewing submissions and what kind of submissions was she especially looking for/not looking for, plus if she was open to submissions from illustrators who are NOT writers. Celia says that she'll be the primary reviewer though other editors may also take a look. From Celia:
"In terms of what we're on the lookout for: holiday; tried-and-true subjects like transportation, community, or new experiences; interesting novelty formats; and new ways of addressing core concepts. Things that we're not looking for are nonfiction, anything older than 1st Grade, and "love" books. And we can certainly take a look at illustrators who aren't writers! They can send a postcard with their url to their portfolio."
What advice do you have for aspiring children's book writers and illustrators?
Really explore the book market out there. Go to your local bookstore or a Barnes and Noble and see the kind of books that they display. Then go to stores that have a book section—your Targets, your Walmarts, even your Gaps and Anthropologies. An understanding of what booksellers of all kinds are selling out in the world is invaluable, and can really help you market your stories to publishers.
Related online resources:
About Scholastic Children's Books Publishing & Distribution
For more insights from book creators, see my Inkygirl Interview Archives and Advice For Young Writers And Illustrators From Book Creators.