#BookADay: MiNRS 2 by Kevin Sylvester (Simon & Schuster, launching Oct/2016)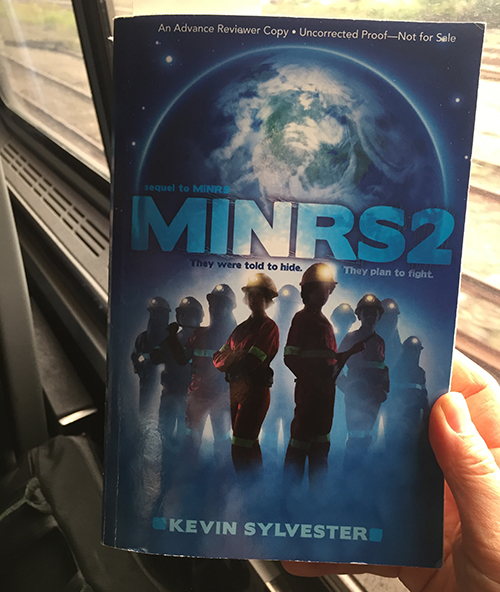 Just read Kevin Sylvester's MiNRS 2 in one sitting, on the train to Buffalo. Or almost one sitting: I had to stop reading for a few minutes at U.S. Customs to answer the standard border crossing questions (I did keep reading in line until the very last minute). We were all told to turn off all digital gadgets during the 1.5 hours at the border, including digital readers, but HA!!!! I had a PRINT book.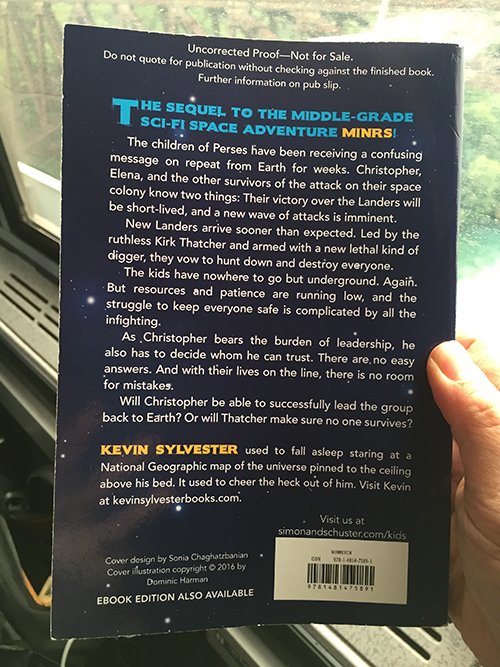 Don't want to say too much about MiNRS 2 for fear of spoilers in case some of you haven't read the first book in this excellent middle grade sf space adventure series (and if you haven't, WHY NOT??). Great sequel with lots of action, suspense and mystery solving. I also enjoyed the believable interactions between characters, especially how the infighting evolves into teamwork.
So looking forward to MiNRS 3!!!
p.s. The MiNRS books would make great movies.
For more info about the MiNRS books, see the Simon & Schuster MiNRS page. You can find out more about Kevin Sylvester and his work at KevinSylvesterBooks.com/.
Also see Three Questions For Kevin Sylvester.
———————
More info: Donalyn Miller's Book-A-Day Challenge | Archives of my #BookADay posts. 
Also see Debbie's Reading Journal as well as Debbie's Bookstagram.