How Ruby Rose Was Created Part 3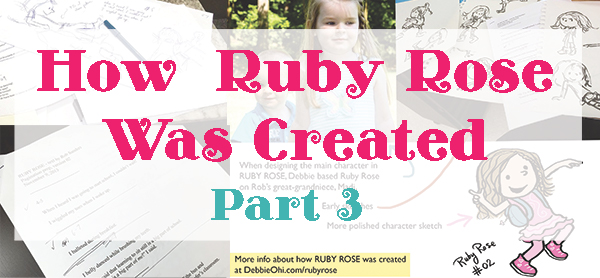 (Last updated July 26, 2017)
The next thing that arrived were the color proofs. Debbie checked them over to make sure everything looked ok: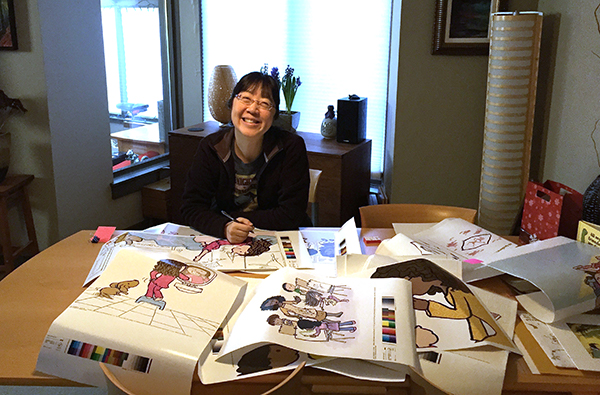 and what needed to fixed, like this floating torso in Ruby Rose's cafeteria (eek!):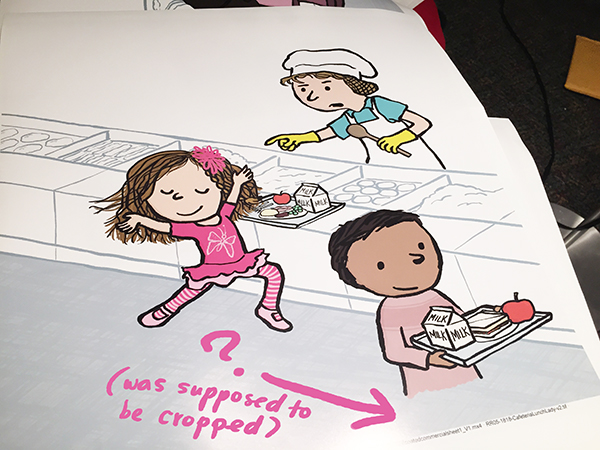 Debbie let HarperCollins know things that could be fixed, and then she waited.
Debbie was SO EXCITED when the final book came in the mail, along with a nice note from Margaret Anastas, the editor at HarperCollins Children's: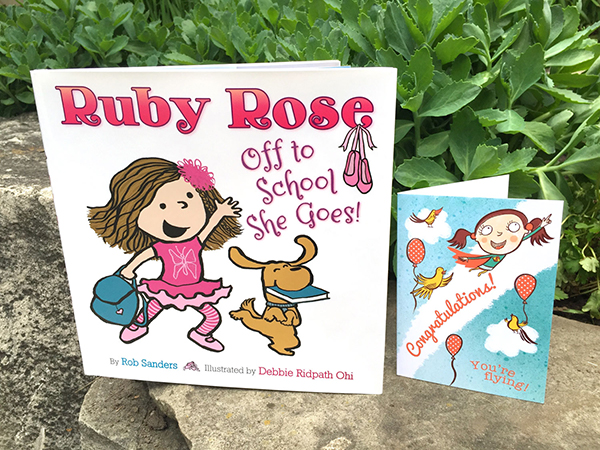 YAY, Ruby Rose was out in the wild!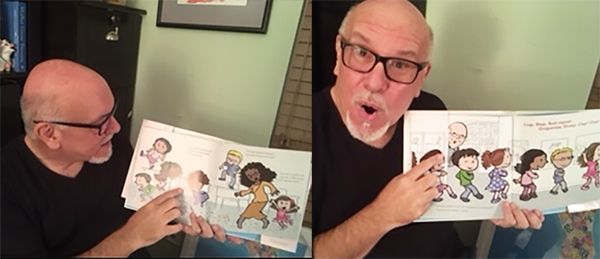 It was time to DANCE AND CELEBRATE!
Debbie's dedication was to her eighth grade teacher, Mr. Smallwood, who not only encouraged Debbie to read and write but also taught his students how to dance: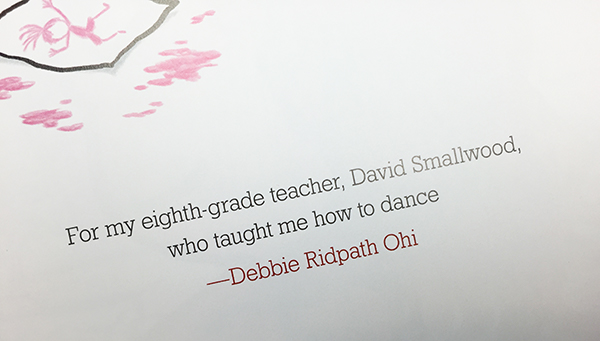 Meanwhile, author Rob Sanders was working on a NEW Ruby Rose story!
From Rob:
"The initial idea for RUBY ROSE—BIG BRAVOS came about when I was brainstorming a best friend for Ruby. I watched an episode of Antiques Roadshow that featured vintage teddy bears and then watched an old documentary about Mikhail Baryshnikov. Voilà! Bearishnikov was born. His character became a wise, silent friend who doles out great advice. I wanted the story to focus around a dance recital—but one that could be totally of Ruby and Bearishnikov's making. I live in sunny Florida which is known for its summer rainy season and which is also the lightning capital of the world, so a thunderstorm became the antagonist in the story. Since RUBY ROSE—OFF TO SCHOOL SHE GOES included Ruby's mom, I wanted this story to introduce her dad. I combined all those ingredients to create RUBY ROSE—BIG BRAVOS."
And so RUBY ROSE, BIG BRAVOS was born!