How Ruby Rose Was Created Part 1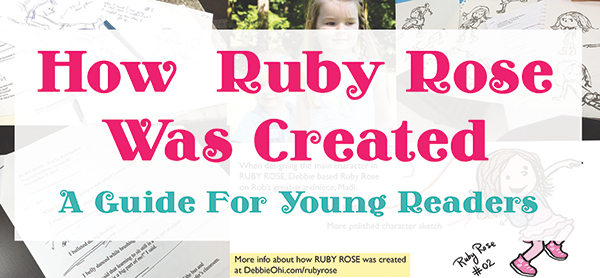 (Last updated July 26, 2017)
Welcome! This post for young readers is about how the first Ruby Rose picture book was created.
First, author Rob Sanders started with a character.
He tried lots of characters and wrote lots of stories, looking for one "who was fresh and new, who had an endearing personality, and who possessed a unique character trait." He finally got inspired when he spent a week at the beach with his sister and her family. He saw how his great-niece Madi loved to dance (read the full story in this interview with Rob Sanders), and he was inspired to develop the character who would become Ruby Rose.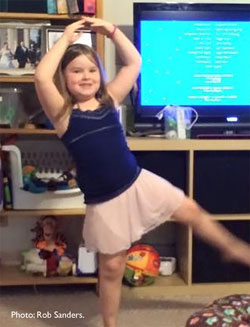 Next, Rob wrote the story.
After polishing his story, Rob sent it to his agent. He and the agent polished the story even more. When the story was ready, they sent it off to HarperCollins. The editor loved it! There were just a few changes that had to be made, but meanwhile…
The publisher looked for an illustrator.
The publisher "auditioned" illustrators and ended up choosing Debbie Ridpath Ohi. Here is one of the pieces that Debbie sent (through her agent) for the audition after reading Rob's story: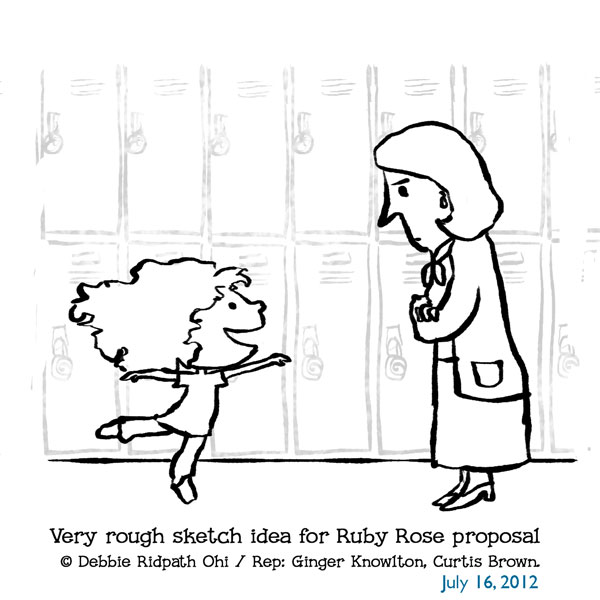 Debbie was THRILLED when she found out that she had been chosen for the project!
Next, Debbie read through the manuscript many times.
Before starting any sketches, Debbie read Rob's story over and over again. She asked the editor and art director about the format and number of pages: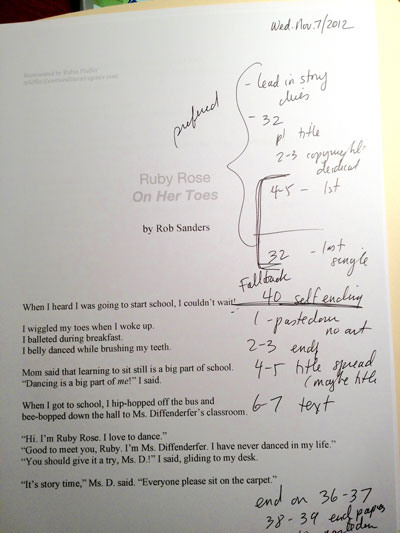 Notice that the title has changed from this draft, as well as the teacher's name.
Debbie took more notes, and she started to see how the text could be split up into different pages in the picture book that she would illustrate: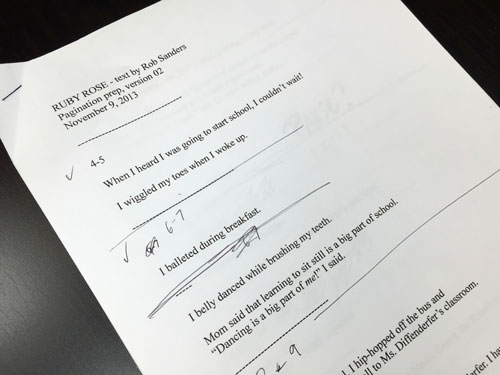 Observant readers may notice that the date on the printout above is a YEAR after the previous (!). That's because Debbie had other book projects she had to finish before starting work on Ruby Rose. She was grateful that HarperCollins was willing to wait.
Next, it was time to start sketching!
CONTINUED IN PART 2.