How I'm Bored Was Created Part 1

by Debbie Ridpath Ohi, I'M BORED illustrator
Part 1 – Part 2 – Part 3 – Part 4
(last updated: June 5, 2013)
First, author Michael Ian Black wrote the story for I'M BORED. Michael says he wrote the book because his children were always telling him how booooored they were.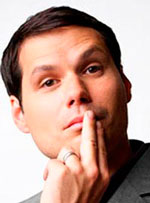 Michael sent it to his editor, Justin Chanda. Justin liked Michael's story a lot, and had some ideas on how Michael could improve it.
As Michael worked on revisions, Justin started looking for an illustrator.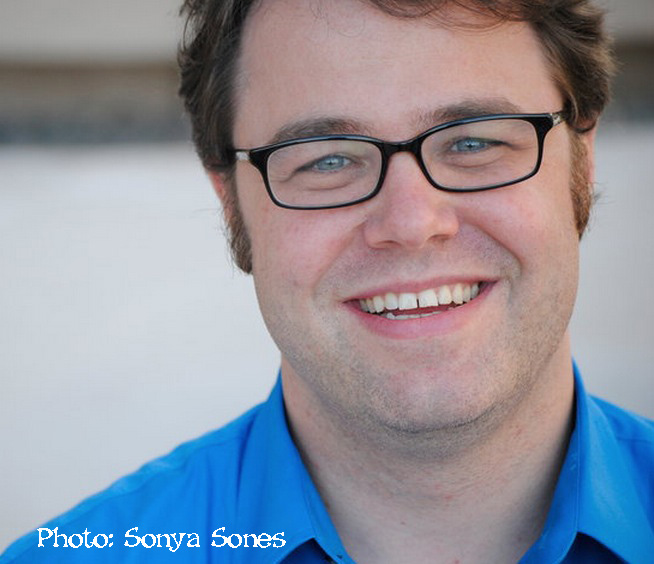 While browsing portfolios at a convention for children's book writers and illustrators, Justin found Debbie Ridpath Ohi: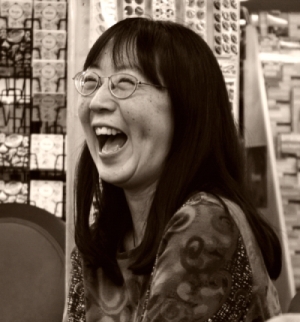 Justin showed Michael some of Debbie's drawings, and the two decided that Debbie was the right illustrator for I'M BORED (yay!).
Justin offered Debbie a contract to illustrate I'M BORED. Here is the portfolio that she entered in the Showcase: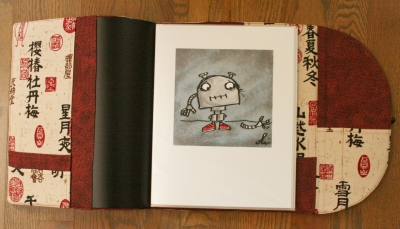 If you're interested in seeing the other drawings that Debbie included in her portfolio, see her 2010 SCBWI Portfolio Gallery.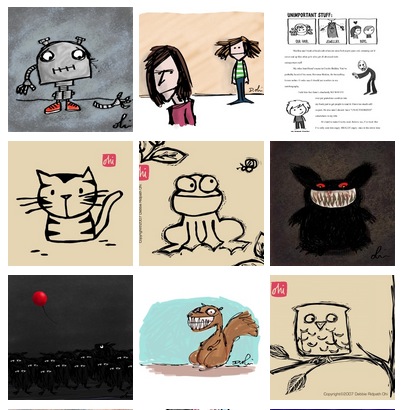 After the contract was signed, Justin and Debbie talked on the phone about what the little girl in the book should look like as well as the overall story. Here are some of the notes that Debbie wrote during the discussion: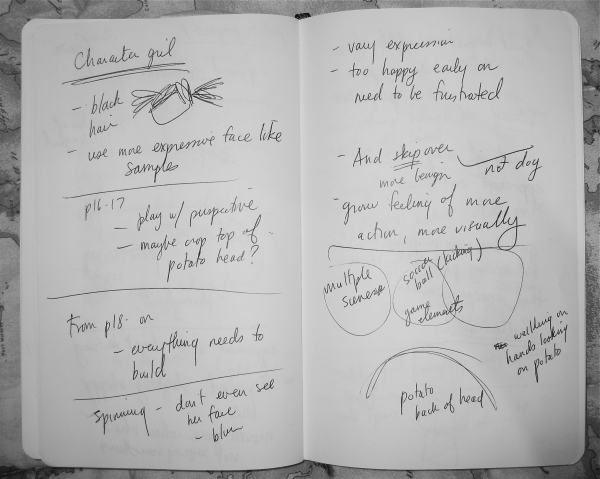 Next, Debbie started working on rough sketches of the little girl in I'M BORED. Here are some early versions: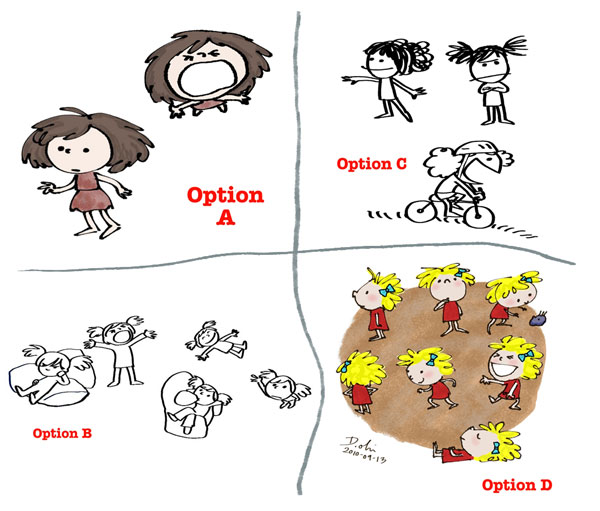 Here is Debbie's sketch of the Potato (you can also see a video of how she draws the Potato in the book):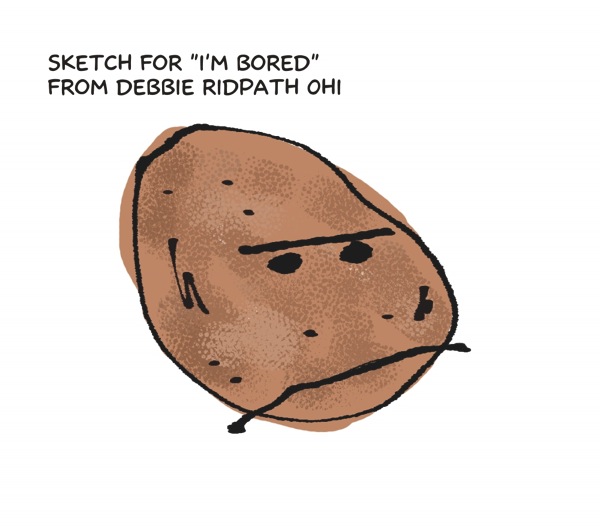 Debbie also did some very rough sketches for the story. As she did each sketch, Debbie taped it up near her computer where she could see it: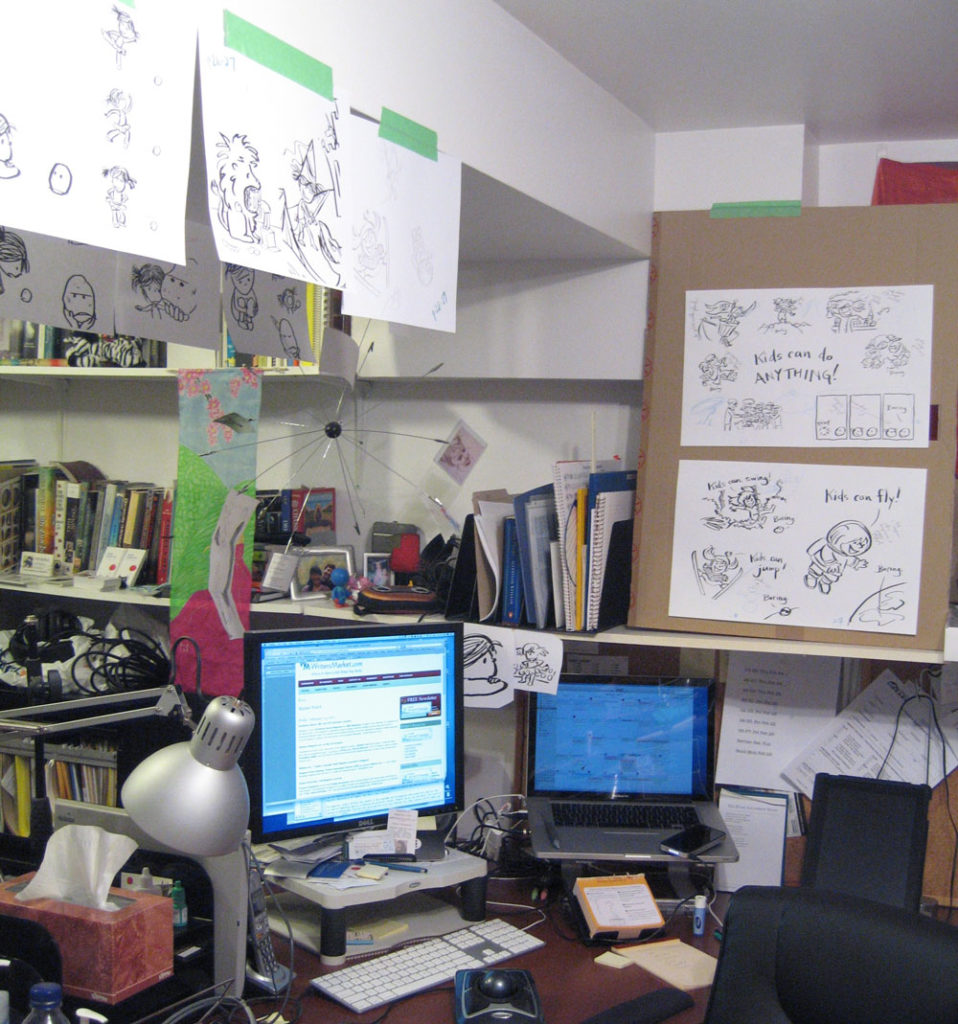 As Debbie taped up more and more pictures, she ran out of room around her computer. Uh-oh! She began taping her drawings up on the ceiling.
Her ceiling soon looked like this: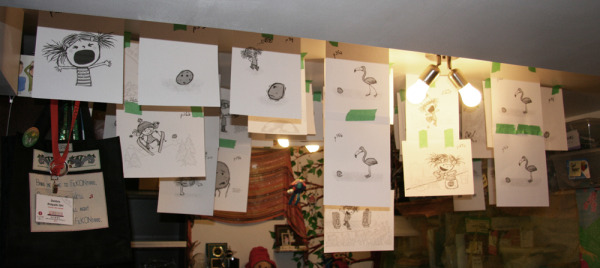 Here is an example of one of her rough sketches up close: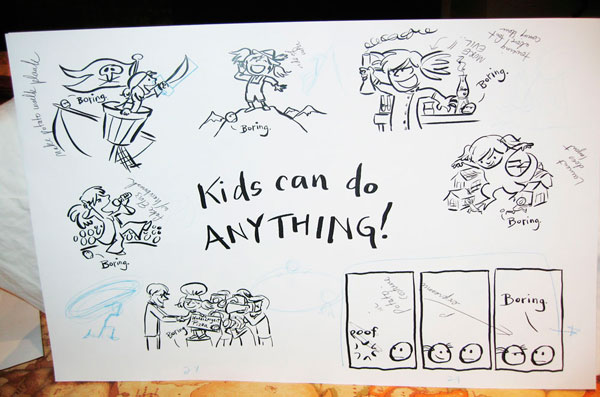 See those scribbles? Those are notes that she made during a meeting with Justin and her Art Director, Laurent Linn.
Here is a photo of Laurent in his office: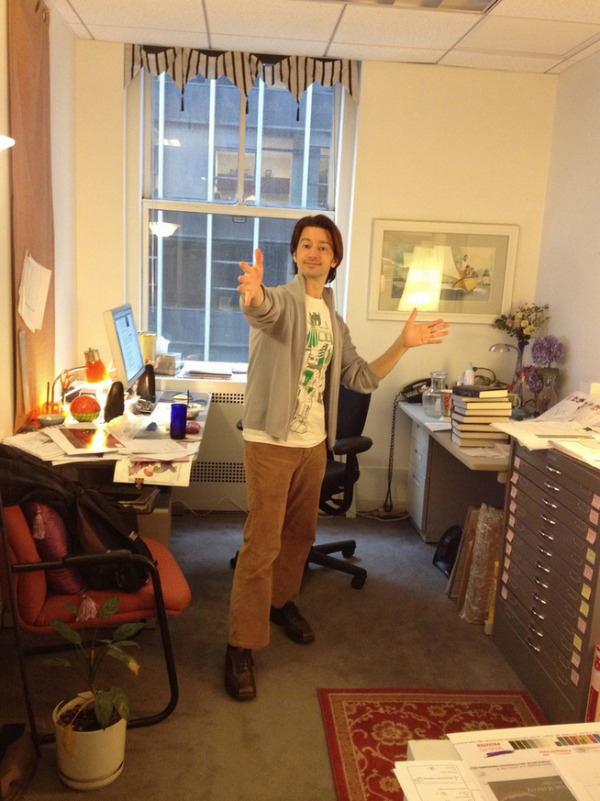 Side note: Laurent used to work on Sesame Street! Look what he has on his office door: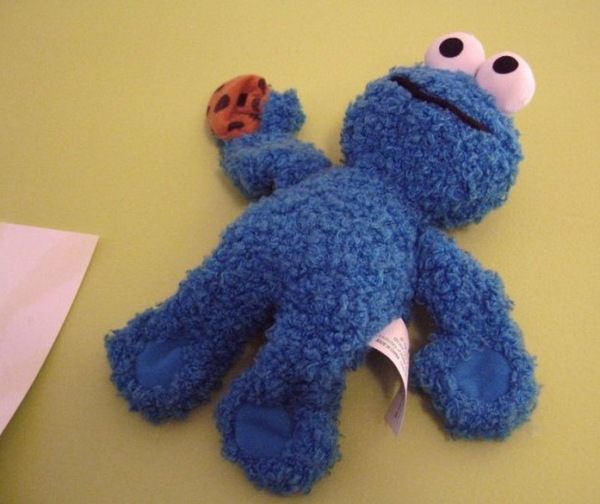 Debbie was VERY excited to go to Simon & Schuster in New York for a meeting: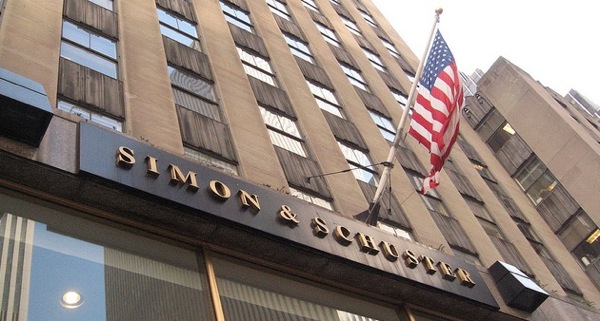 Look at the welcome sign that the Simon & Schuster Children's Division put up in their front lobby: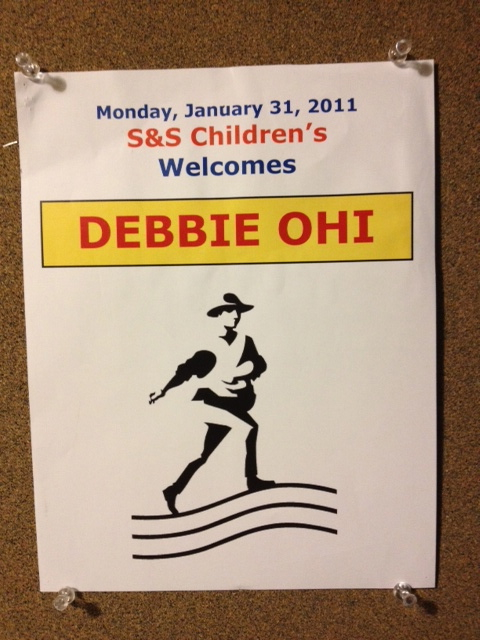 During the meeting, Debbie and Justin and Laurent went through all of Debbie's sketches to talk about what worked, what didn't work, and what Debbie should do next.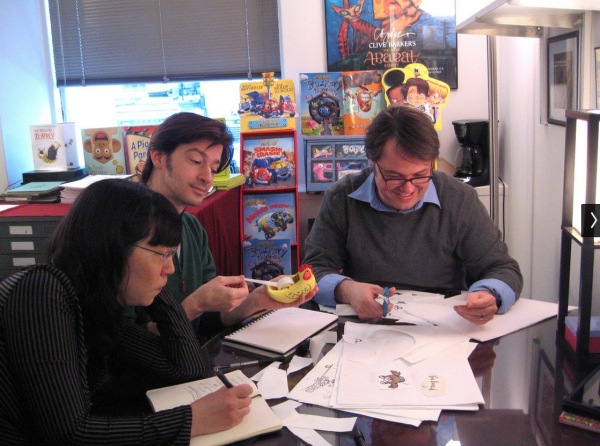 By the time the meeting was over, Debbie was excited by all the great ideas they had all come up with on how to improve her illustrations. She couldn't wait to get back home and start working on some new drawings!
CONTINUED IN PART 2.