Friendship, creativity and werewolves: An interview with Benson Shum (CINDY AND PANDA, and FIRST NIGHT OF HOWLERGARTEN)

Benson Shum is a children's book author and illustrator. He uses watercolor, ink and digital tools to create his illustrations. His books, Anzu the Great Listener and Anzu the Great Kaiju were selected as Kid's Indie Next List Recommended by American Booksellers Association, and received a starred review from School Library Journal. You can find out more about Benson at BensonShum.com, Facebook, Twitter, and Instagram. Also see his LinkTree for where to find his signed books and other info.
Today's blog post focuses on Benson's work with CINDY AND PANDA (Clarion) and FIRST NIGHT OF HOWLERGARTEN (Penguin Random House).
Synopsis of Cindy and Panda by Benson Shum (Clarion Books):
"Cindy loves to bake, but she doesn't always follow a recipe! One day, she runs out to grab ingredients for a pie and comes back with something sweeter—a panda who wants to help! Their freestyle recipe may lead to chaos in the kitchen and a bit of a messy meltdown, but together, the pair have the perfect ingredients for a sweet-as-pie friendship. This book includes a pie recipe in the back with its very own freestyle section for young bakers excited to explore!" Find out more about the book here.
Thanks to Benson for answering a couple of questions for me:
Q. What do you hope young readers will take away from CINDY AND PANDA?
I hope readers will adore and relate to Cindy and Panda. All friendships have ups and downs. We play, we fight, we forgive. You can make friends anywhere. Even by the garden! There's a wonderful blueberry pie recipe in the back. It's an easy to follow recipe you can make with your friends, no matter the age.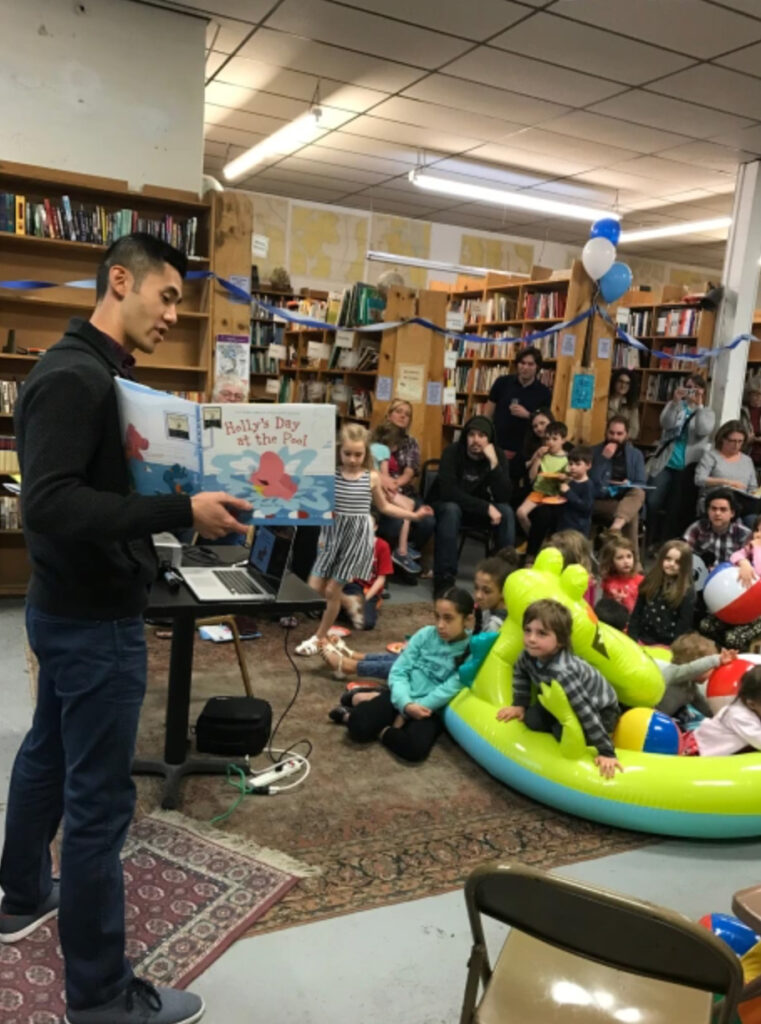 Q. What advice do you have for young writers and illustrators?
That's a tough one. I would say draw and write what you're interested in.
If you're passionate about history, write and/or illustrate non-fiction stories. If you love humor, write humor. If you love heartfelt stories, do those.
Because when you do, it'll show up in your work. Draw and paint from life if you can. Draw what's around you. It will train your eye to see three dimensionally. And READ READ and READ. It's the best thing you can do to learn the craft.
Q. What are you excited about now?
Thank you for asking. I'm also excited for my next book, FIRST NIGHT OF HOWLERGARTEN coming out on August 8th, 2023. It's about a little girl named Sophie and her first-of-school at Howlergarten, where future werewolves prepare for their big transformation and all the complex experiences of feeling accepted. I hope you'll enjoy it!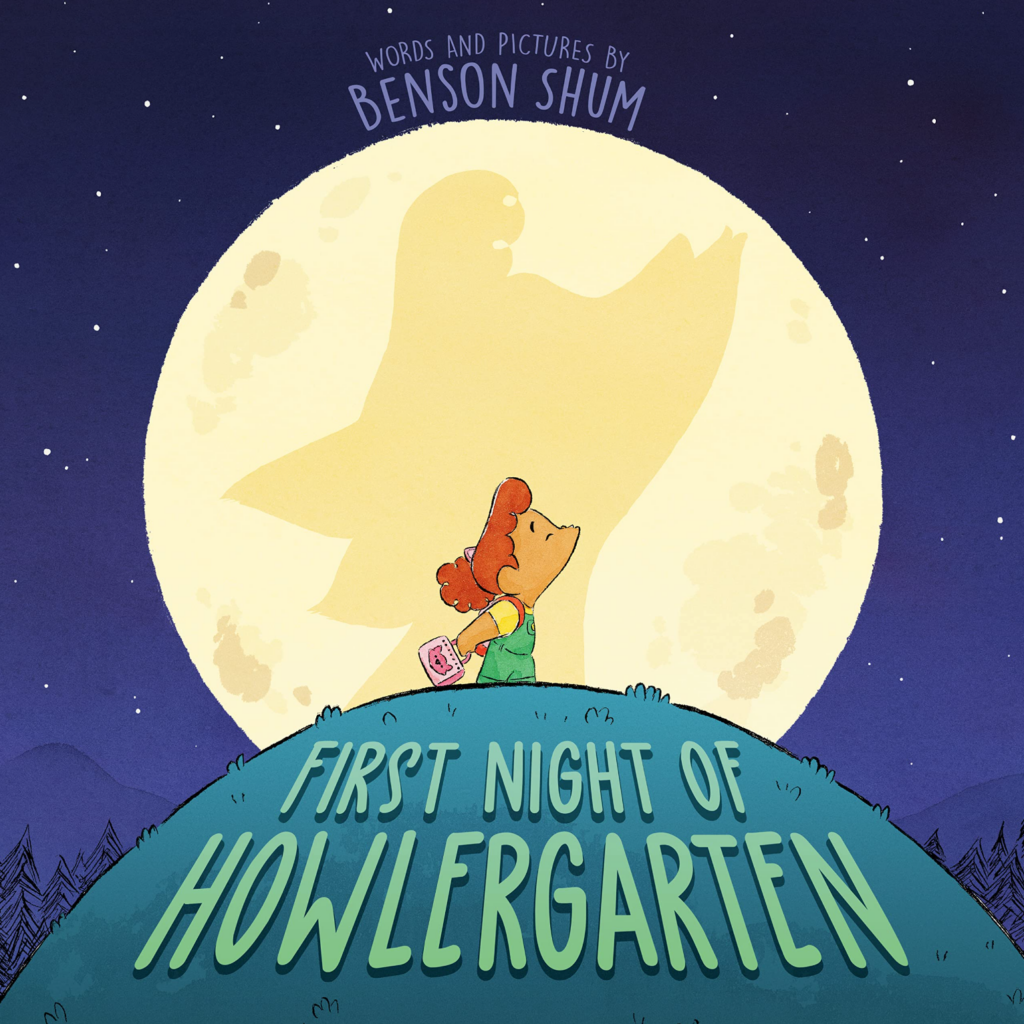 Written and illustrated by Benson Shum
Published by Penguin Random House (see publisher book page here)
Launches Aug. 08th, 2023.
Synopsis:
First-day-of-school jitters take on a whole new meaning at howlergarten, where future werewolves prepare for their big transformation!
Most kids go to kindergarten, but there is a special place for those who turn into werewolves. Instead of attending school during the day, these supernatural students go to howlergarten at night! There they practice tracking scents, listening to whispers on the wind, and more. But when one student named Sophie doesn't seem to possess the basic skills, she worries she won't become a werewolf at all. What will happen if she remains human when the full moon appears? Will she still be accepted as part of the pack, or will she be cast aside as an ordinary outsider?
---
Also see other Interviews with Book Creators and Advice For Young Writers And Illustrators.