Art Process: Bread Tag Guy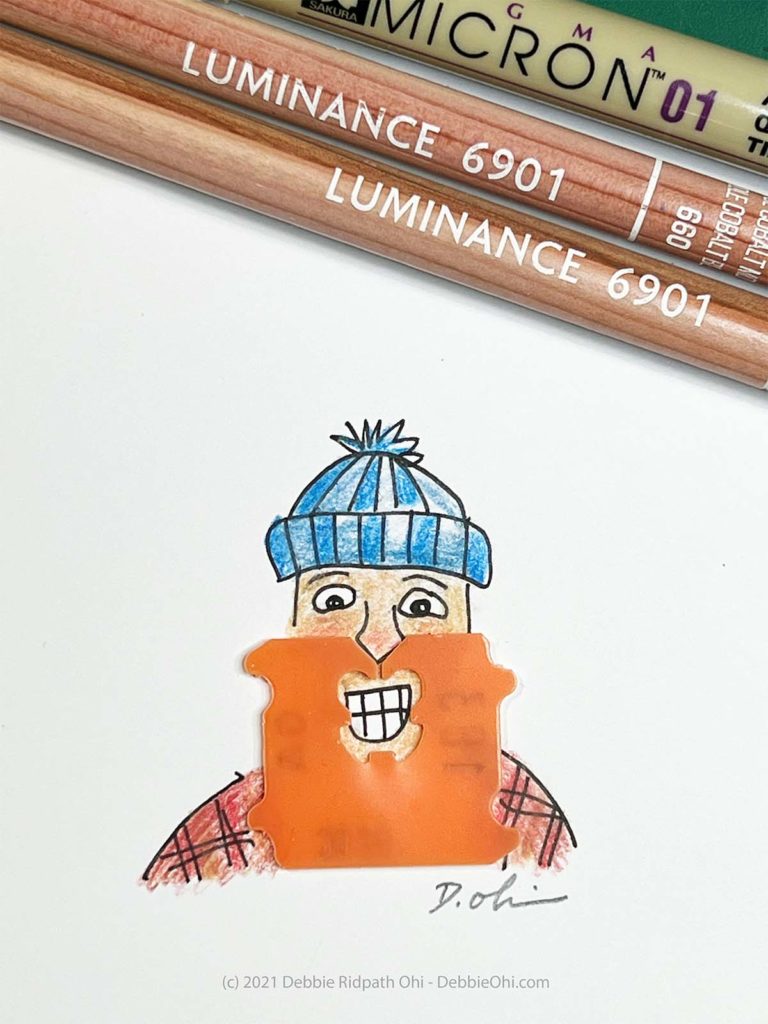 I've had more questions recently about my art process and materials behind some of my pieces, so I'm going to start posting details about how I create some of my art. If you like my found object art, I encourage you to check out GURPLE AND PREEN by Linda Park Sue and me! You can find info about the book as well as free related activities at my Gurple & Preen bonus page.
My process for BREAD TAG GUY:
I found it hard to get rid of a bread tag, as usual. This drives my husband a bit crazy, because I'll also tend to store these bread tags in random places rather than all in one place. In this case, I couldn't help but think that the bread tag would make a great beard. Upside-down, it could be a pumpkin … which would be fun and timely right now, of course! But I had been seeing so many Halloween-themed drawings lately (all wonderful, of course, but I felt like creating for the pure joy, not necessarily for posting) that I wanted to try something that had nothing to do with the season.
Got out a sheet of printer paper. I prefer using printer paper for random doodles because I don't feel as nervous about "wasting" paper. For this sort of thing, I use HP Premium 32 lb, 100 Brightness. I found out about it from The Fountain Pen Network, when I was looking for inexpensive paper that I could use for fountain pen drawing and writing. It's a bit heavier than my regular printer paper and is not as see-through, which I like. Yes, it's expensive for printer paper. But it's much cheaper than regular art paper, which makes it easier for me to grab and try something that may or may not turn out.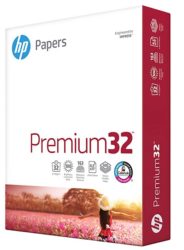 For a small drawing like this, I tend to use a Pigma Micron. I have a wide range of Pigma Micron pens, starting from 003 (which produces a VERY thin line). For this piece, I chose a Pigma Micron 01.

As I drew the black ink outline, I'd keep checking with the bread tag to see if I had everything lined up correctly.
Next, I added colour. I do this different ways, but in this case I wanted an excuse to play around more with my new Caran D'Ache Luminance 6901 colored pencils. I'm experimenting more with layering colors, and this was the perfect chance to try on a small scale.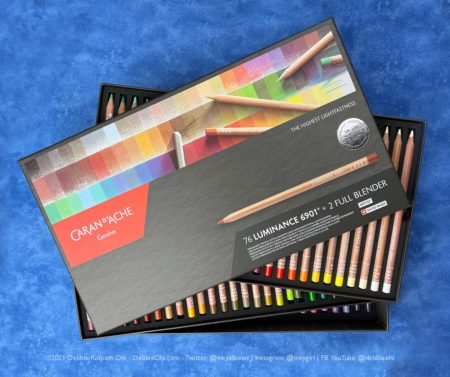 In the end, I liked it enough that I decided to post it on social media after all, in hopes that it might encourage others to look at things around them differently.
I gave the piece to @missvarrell211 for her comment on my post over on Instagram 🙂
Did you enjoy this process post? Would you like to see more like it? Feel free to let me know!