Welcome to my new website!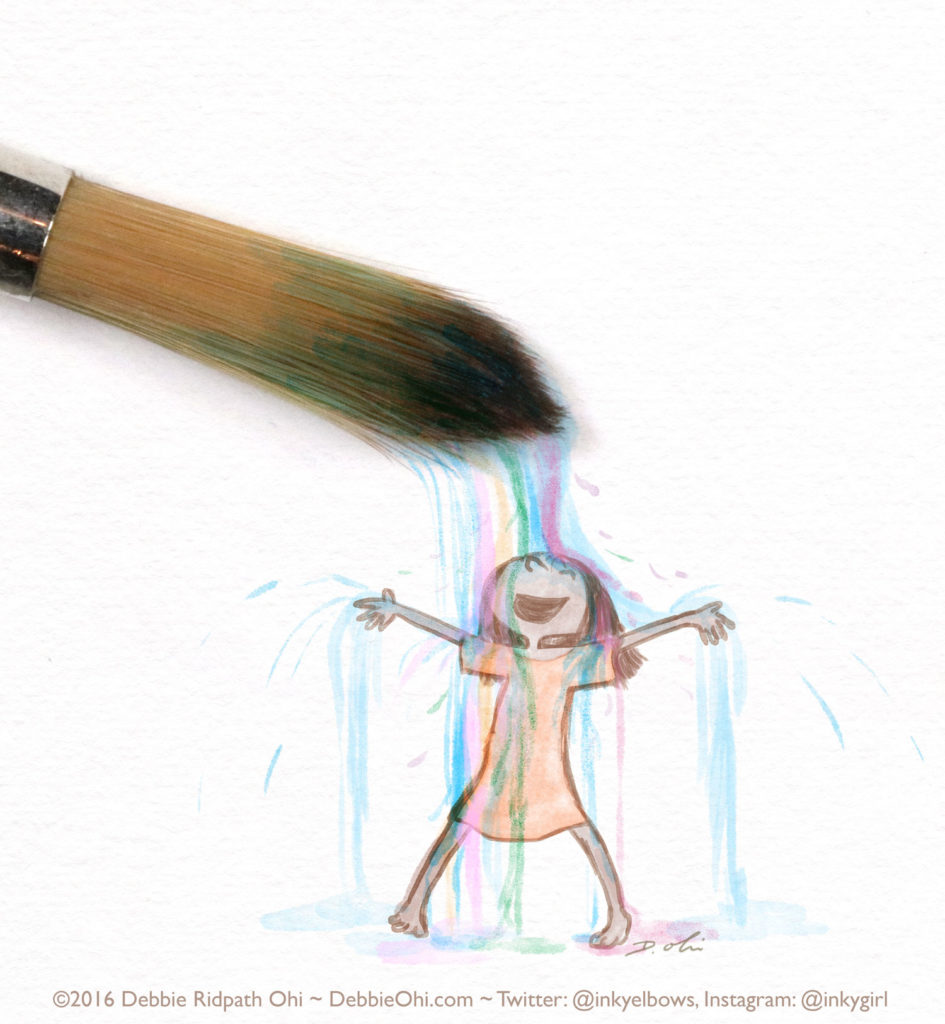 It's been a long time coming, but I am SUPER excited to launch this new website. As you'll have noticed, not everything has been moved over yet. For reasons I'll explain below, I've decided to launch anyway.

Huge thanks to Lorissa (designer) and Gordon (coder) at Being Wicked, a small design studio geared toward book creators and publishers; I highly recommend their services.

Why I decided to launch before everything was moved over: Because I wanted to launch before the end of 2021. 🙂 Most of my time working with Being Wicked has been to figure out the best approach in the restructuring before thinking about moving any content; I'm combining two of my major websites: DebbieOhi.com and Inkygirl.com.

I've had an online presence for over two decades and it will take me a while to collect and move my various online projects over the years. Rather than keep trying to update my old and new sites at the same time, I'd much rather just LAUNCH to make it easier for me to finish the transition.

I've tried to prioritize, moving over my most popular resources first. If you can't find what you're looking for, I recommend starting with my RESOURCES section as well using SEARCH (site-wide search in top right corner via magnifying class icon, plus you can also search specific blog categories.

You can see a list of the projects/resources I still need to move over at the end of this post; I'll try to keep the list updated. 🙂 If you see others that I'm missing, please let me know.

Background:
As some of you already know, I've had a website since the early days of the World Wide Web.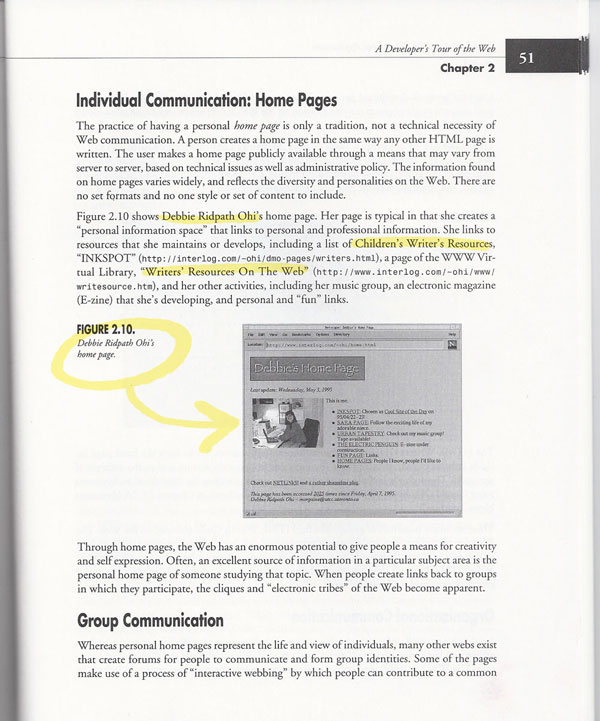 I've also been on many blogging platforms over the years. I can't recall exactly what platform I used in the beginning – it may have just been editing HTML on a static page in the 90s. Each time I switched platforms, some things got left behind or broken (images and links, for example). Just a few of the platforms I've used: Greymatter, MovableType, Livejournal, WordPress, Squarespace.

I think I used an early version of MovableType for my Reading Lord Of The Rings: A Final Attempt blog (one of the many I still need to move over). Did you know that my Reading Lord Of The Rings blog and its community of commenters were the focus of an academic paper? And that the enthusiasm of the community was what spurred me to create my very first webcomic series, Waiting For Frodo?
But I digress.

My old website was hosted on Squarespace 5, created when I was pursuing writing (not illustrating). I hand-coded quite a few modifications. While this was fun at the time, it became clear over the years that it was also a MISTAKE, since I discovered that there was no easy way to upgrade to newer versions of Squarespace. My older version got less and less support. Visitors started encountering "Not secure" warnings because my website was still using the HTTP protocol and was now outdated, and I was unable to upgrade.
As I began to embrace children's book illustration, I also began learning more about good design, and started to dislike the cluttered design of my old website with increasing fervour. At the same time, editing the site became more and more problematic as Squarespace started making changes that, while improving newer versions, penalized dinosaurs like me who still were using the older versions.
So I updated my site less often. Whenever I did update, it was always a negative experience.
My husband, who is an excellent designer AND is also a techie, wanted to help me revamp my website. We started talking about the new structure. Because increasing demands of life and work, however, he was unable to keep working on the project. Years passed, during which we put our focus on family issues.
Earlier this year, we made the decision to hire someone to create a new website for me.

I queried many web developers. Being Wicked was the only one who asked me a bunch of questions about my old site and my goals before they gave me a quote. Their quote was higher than any of the other developers I interviewed BUT they seemed to really understand what I wanted, had a detailed proposal that answered all my questions, and I loved that they had both design and tech experience with building websites for book creators and publishers. First I worked with Lorissa on the design and then with Gordon on the tech. They both have excellent communication skills and have been a joy to work with throughout the entire process. I am SO delighted, and their fee was worth every single penny. Thanks to my friend Henry Neff for recommending them!

Thanks also to Kit Domanski, Julie Damerell and Sara Truuvert for their help with prepping for the website move and helping to move content. And huge thanks to my husband Jeff for helping to get the ball rolling.
I still have many projects (especially my older projects) to move over as well as content to finess, fun graphics to add, but now working on the website will be a JOY.

Thank you all for your patience during this transition process, and for your continuing encouragement and support throughout the years!

I welcome comments and suggestions; feel free to post below. If you can't find something you need or notice anything not working properly and it's not already in the THINGS THAT NEED TO BE FIXED list below, let me know via this feedback form. Thank you!

STILL TO BE ADDED:
(will be updating this list and the list below)
Finishing moving over Inkygirl posts.
Move over Blatherings (my personal blog).

Add pages for my VR art and some of my videos.
Book Pages – "How They Were Made" process how-to for my picture books and some other bonus content. I have a LOT of extra bonus content!

Babylon Five Virgin – blog
Look Again challenge, activities and galleries
Reading Lord Of The Rings: A Last Attempt – blog
Social Media Tips For Book Creators

Urban Tapestry – I have a placeholder page with basic info, but still need to move over links to our songs, reports etc.
THINGS THAT STILL NEED TO BE FIXED:
Add back comments and blog entries accompanying some of the web comic posts.

Fix internal links in blog posts.

—————-
Still can't find what you're looking for? Notice anything amiss? Please do let me know via Debbie's New Website Feedback Form, thanks! For everything else, please use my Regular Contact Form, thanks.