How Gurple And Preen Was Created Part 3
Part 1 – Part 2 – Part 3 – Part 4 – Part 5

PART 3: How Debbie Created The Illustrations
While waiting for Linda Sue Park and Justin Chanda to finish the manuscript, Debbie was figuring out how to do the illustrations for the book. Unlike her other book illustrations, Gurple and Preen would use photography as well as Debbie's illustrations.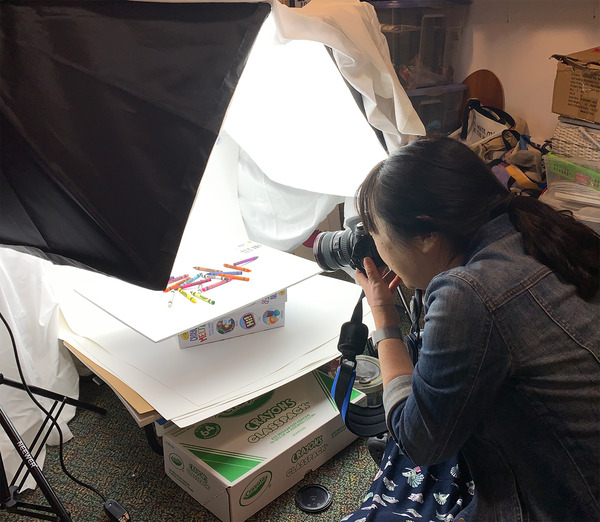 The story had many crayons in it, including piles. Debbie found it hard to photograph these piles because the crayons kept rolling around, so she ended up using glue to create crayon pile sculptures.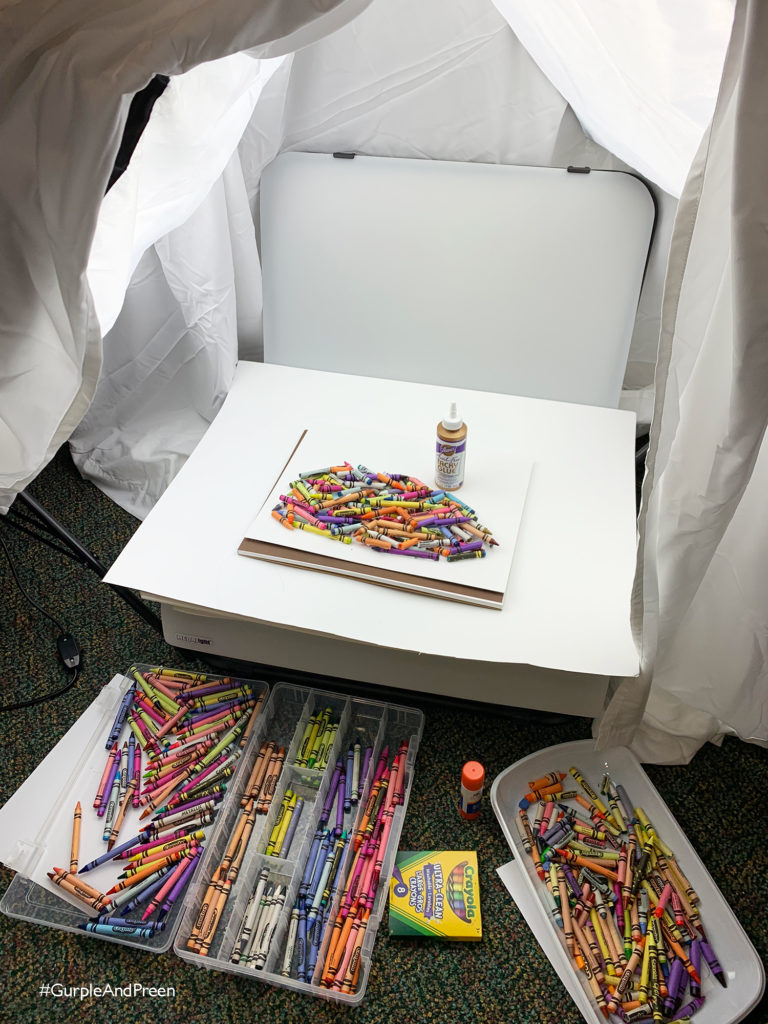 Debbie also used crayons to create textures that she used in her illustrations for GURPLE AND PREEN.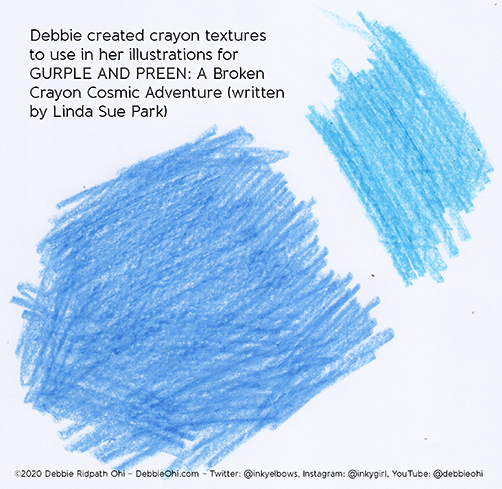 Once Debbie received the revised manuscript from Linda Sue, she started drawing a lot of character sketches. Debbie has always loved robots, so had a lot of fun!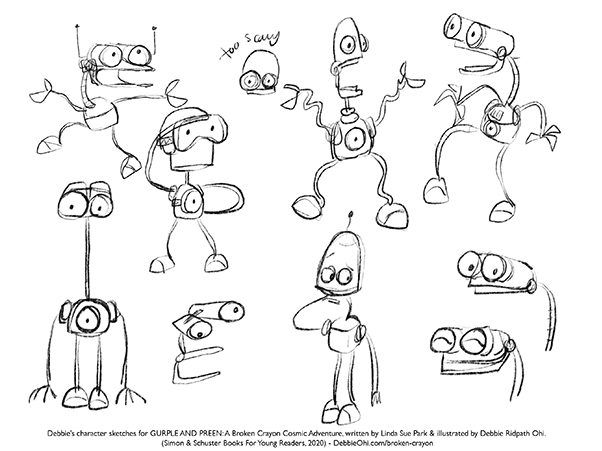 Debbie also started doing small sketches (called thumbnail sketches) to figure out how best to show the story in the illustrations.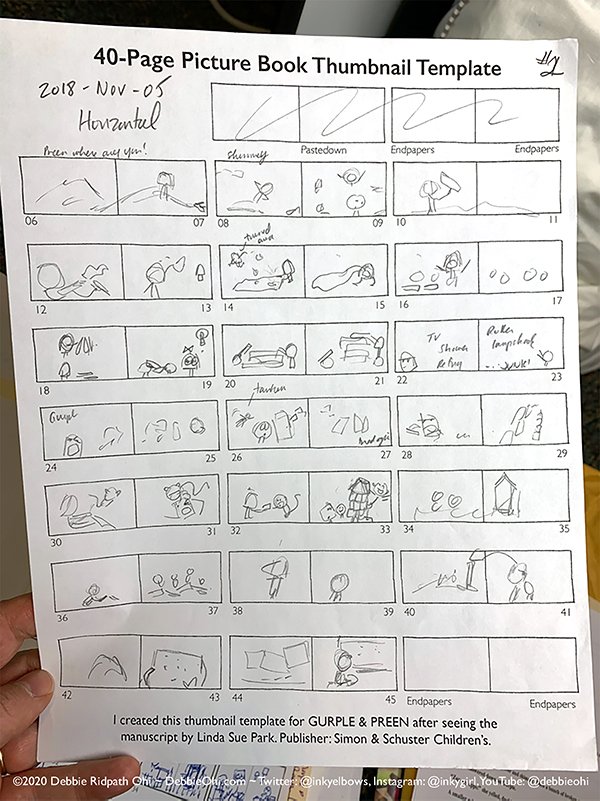 CONTINUED IN PART 4.