Launching today: RUBY ROSE, BIG BRAVOS by Rob Sanders & me (HarperCollins Children's)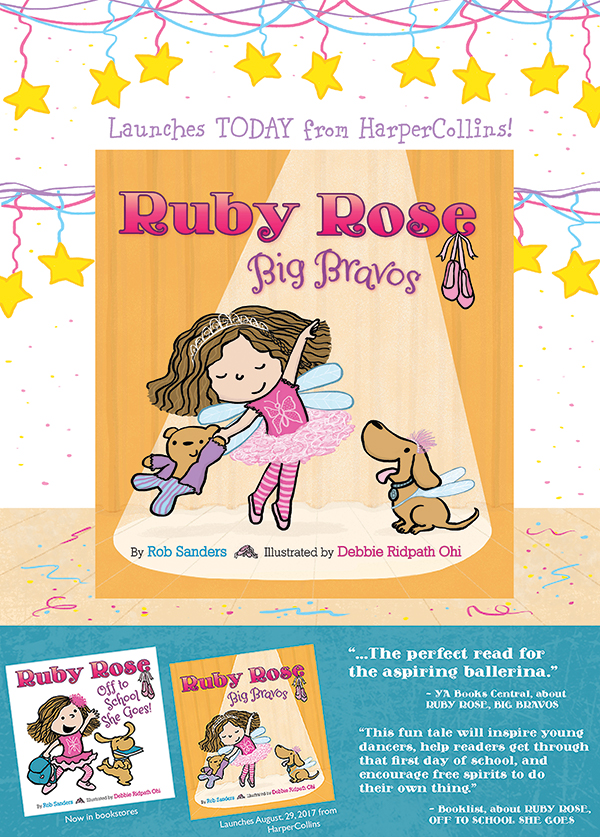 Hurray!! Ruby Rose, Big Bravos by Rob Sanders and me launches from HarperCollins Children's Books *today*!!!
 I love this simple, sweet story about a little girl who works super-hard to make her dance recital happen and perseveres despite obstacles. You can find a Teacher's Guide (thanks Marcie Colleen!), free print-ready bonus material, interviews with the author & art director, photos and sketches from the creation process and more at my Ruby Rose Bonus Page.
Thanks to Margaret Anastas and Jeanne Hogle for all their help with this book, to Rob for letting me help bring Ruby Rose to life in illustration, and to my awesome agent Ginger Knowlton & Curtis Brown, Ltd..