How Sea Monkey And Bob Was Created Part 1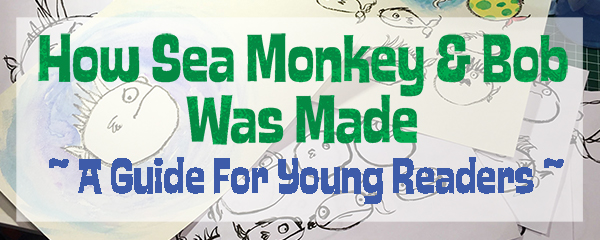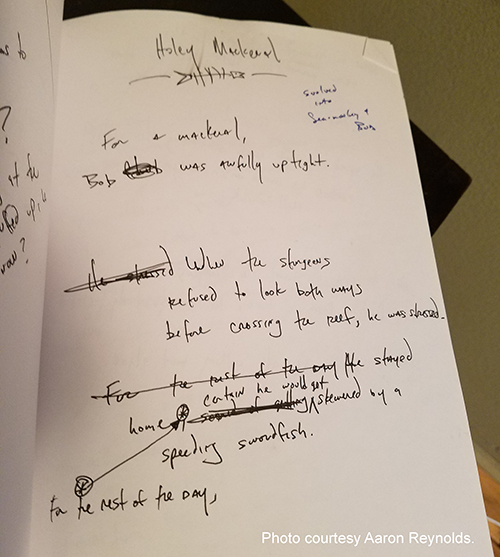 According to Aaron Reynolds, SEA MONKEY & BOB started as a story idea called Holy Mackerel! (see above image from Aaron's writing journal) about a Mackerel who was scared he was sinking. The story didn't quite work ("as many don't") but gradually evolved to become Sea Monkey & Bob.
Simon & Schuster loved the story and said they wanted to publish it. Yay! His editor, Justin Chanda, gave him suggestions for ways to improve the story.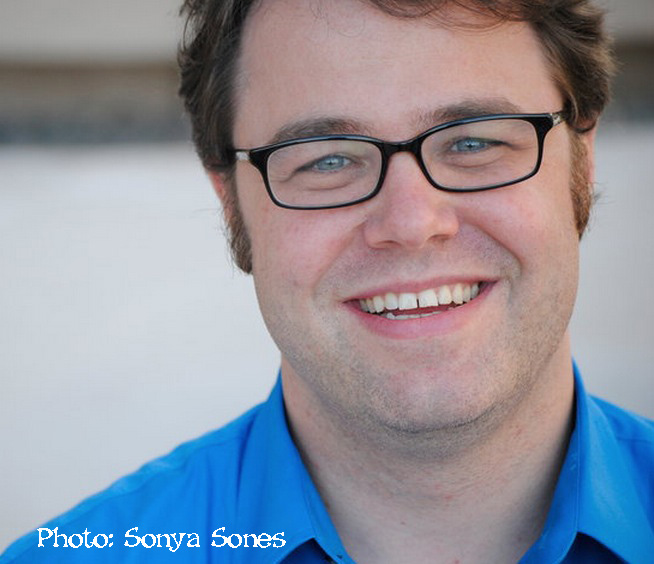 Aaron revised the story, making the changes that his editor suggested as well as some others. Here is a photo of Aaron's desk, where he does most of his writing: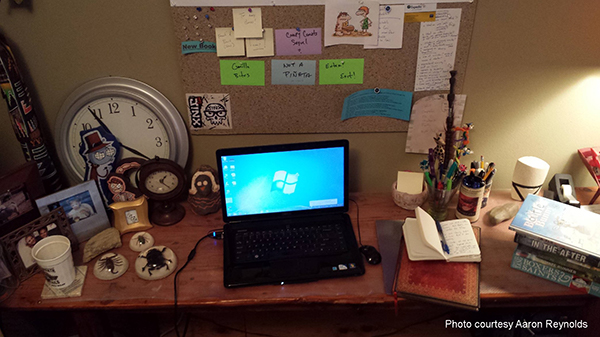 Aaron's cat Mousie is his writing buddy and is always in Aaron's writing office with him: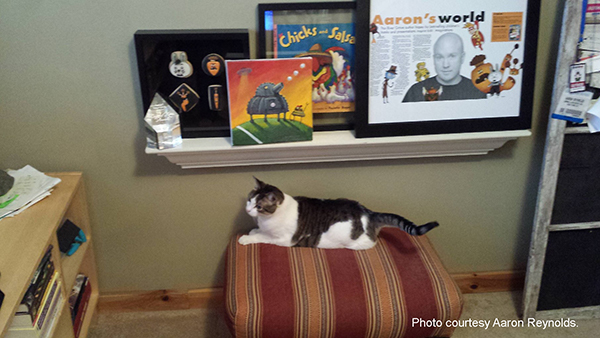 Although Aaron didn't write a lot when he was a little kid, he says he did like to draw and had lots of ideas. "I once won a poster contest about conserving electricity. It featured a dragon heating his house by breathing fire into it. In retrospect, it's not the best idea to tell kids they can save energy by setting fire to their house. What were those judges thinking???"
Debbie asked Aaron if he had ever raised Sea Monkeys: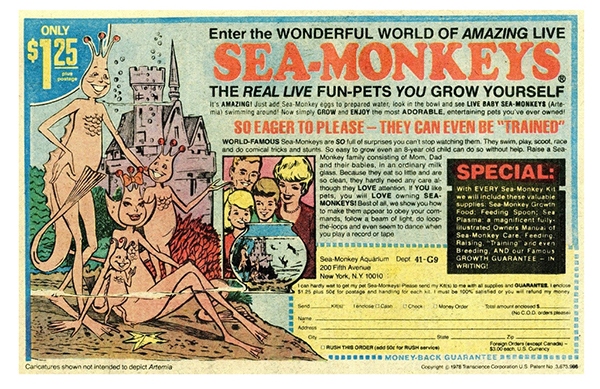 Aaron said: "Nope, I never had Sea Monkeys, but I always wanted to send away for them from the ad in my comic books. But I once sent away for X-ray specs! They were…disappointing."
Aaron's Advice For Young Writers:
Two tips for getting good at writing:
1. Read like crazy! Nothing fills you up with ideas like reading books. Plus, along the way, you learn what good writing looks like, the more you read it.
2. Write like crazy! You get good by doing it! Whether you like to journal, make your own comics, write stories…do it a lot! You'll find you are getting better and better.
After Aaron's story was finished, it was time for Debbie to do the illustrations!
CONTINUED IN PART 2.