From the archives: my admittedly dark Family Day comic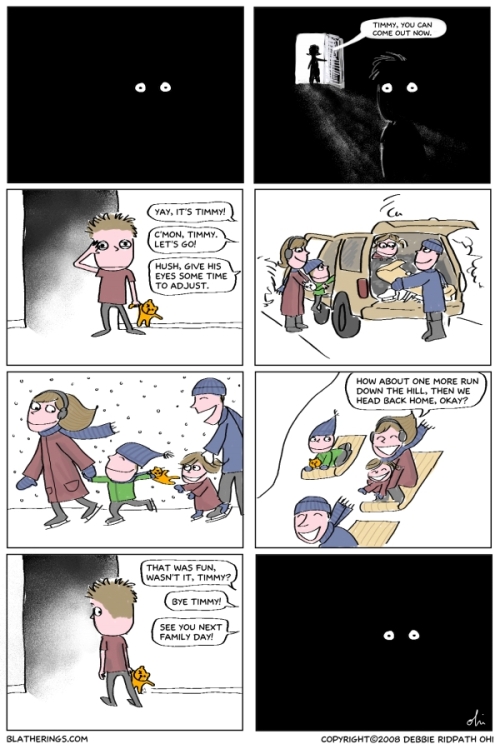 I'm always a wee bit nervous about sharing my darker/quirkier work, but I'm trying very hard this year to post stuff I enjoy doing even if I know it won't get a lot of Likes or comments.
This, for example, is a dark comic I did years ago when I first found out about Family Day (which *today*, by the way, at least in parts of Canada). I mean, shouldn't every day be Family Day? I'm less cynical about it now, and know it's a holiday to be taken in the same spirit as Father's Day and Mother's Day etc. This comic was inspired by both Family Day and one of my favourite Ray Bradbury short stories, "All Summer In A Day."
I've always been drawn to the horror genre, though don't get as much time to read it these days. I wrote a snailmail fan letter to Stephen King many years ago (before he got super-popular) and he wrote back with a hand-typed letter that even had liquid papered corrections.
Hoping someday to work on a book with darker undertones, though I know it's a tricky thing in a picture book. Middle grade or YA, perhaps?