LOUD LULA by Katy Duffield and Mike Boldt launches today!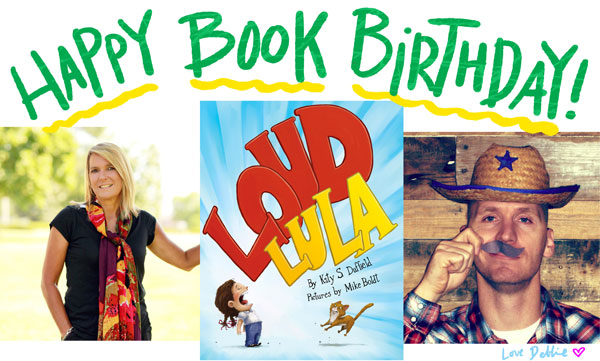 LOUD LULA launches from Two Lions today! Written by Katy Duffield and illustrated by Mike Boldt, LOUD LULA is southern-flavored tall tale about a little girl with a big voice. "…Little ol' Lula's big ol' voice wreaks ten kinds of havoc from the day she's born, and that doesn't change one smidgen when Lula starts kindergarten. As you might imagine, Lula's oversized voice isn't a great fit for the classroom—or maybe it is…"
See Katy Duffield's answers to my Three Questions.
See Mike Boldt's answers to my Three Questions.