Three Questions With Mike Boldt: Advice For Young Writers, Storm Troopers, LOUD LULA
Also see Three Questions With Katy Duffield, author of LOUD LULA.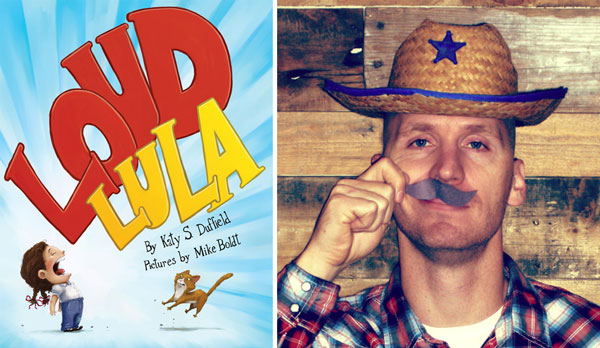 Mike Boldt has been illustrating for kids for the last 16 years. Over that time he's worked on puzzles, video games, comics, and even toy design. He now spends most of his days writing and /or illustrating picture books such as 123 VERSUS ABC, COLORS VERSUS SHAPES, and I DON'T WANT TO BE A FROG. Mike lives just outside Edmonton, Alberta, with his wife and three children.
You can find out more about Mike and his work at MikeBoldt.ca, on Twitter at @mikeboldt (where he's most active), Facebook and Tumblr.
LOUD LULA is a new picture book written by Katy Duffield and illustrated by Mike. Also check out yesterday's Three Questions with Katy Duffield.
LOUD LULA synopsis (launches from Two Lions on Oct. 27, 2015):
In this southern-flavored tall tale, little ol' Lula's big ol' voice wreaks ten kinds of havoc from the day she's born, and that doesn't change one smidgen when Lula starts kindergarten. As you might imagine, Lula's oversized voice isn't a great fit for the classroom—or maybe it is…
Q. Could you please take a photo of something in your office and tell us the story behind it?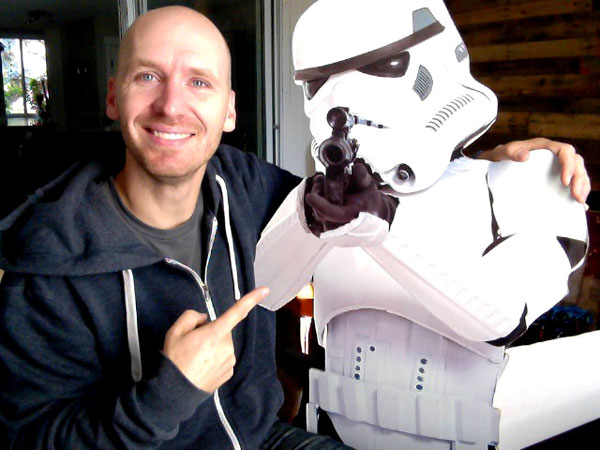 This is Stormy, my Storm Trooper friend. It's not a very inventive name, and in real life his name was probably Tim or Julian, but Stormy as I know him has been with me for at least 16-18 years. He was my brother and myself's first room mate actually. Then, nearly 9 years ago, Stormy moved with me to my studio when I started out my pursuit of publishing books. He now stands normally over my left shoulder in background and protects everything when I'm not around – or he keeps me on track for my deadlines.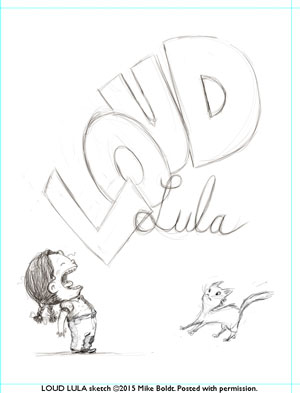 Q. What advice do you have for young writers and/or illustrators?
I would suggest to anyone who wants to get into publishing that it will be to you what you treat it like. If you treat writing/illustrating as a hobby, there's a chance that's all it will ever be. Hobbies are for "fun" and you can walk away and pick it up at any time. But if you treat it like your career, there is a similar commitment you'll have to make to it as you would a regular job. There's a chance you'll be more willing deal with opposition, perseverance, rejection, if you recognize it's now a part of your job, and the success you find will be cherished because of how hard you've had to work for it.
Q. What are you excited about right now?
I'm excited about a number of things these days. LOUD LULA's launch on the 27th feels right around the corner and I can't wait to see folks reading it. It's a really funny story that I felt I could relate to very well with my own children. The first of three chapter books I've illustrated, THE DINO FILES by Stacy McAnulty, is out in January, which was a totally different challenge from picture books. I'm also working on another hilarious FROG book with Dev Petty which I believe is coming out at around the same time as my next picture book A TIGER TAIL with S&S next year. This all said, picture books in general have me excited these days. Every week it seems I'm alerted to a new book's release that looks incredible and can't wait to read. It's a very inspiring time to be in the publishing world, and I feel incredibly fortunate to be a part of it.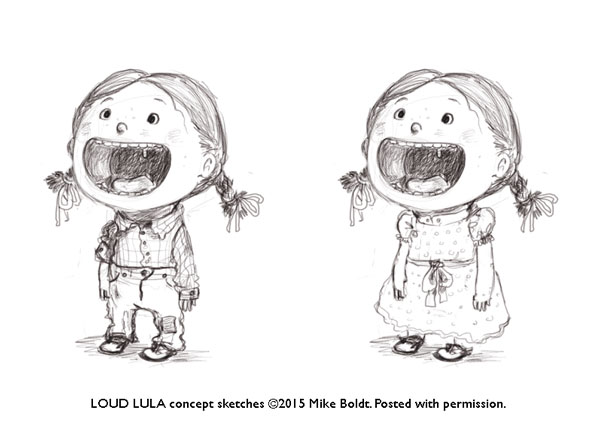 ---
For more insights from book creators, see my Inkygirl Interview Archives and Advice For Young Writers And Illustrators From Book Creators.