#BookADay: THE BLACKTHORN KEY by Kevin Sands (Aladdin/Simon & Schuster)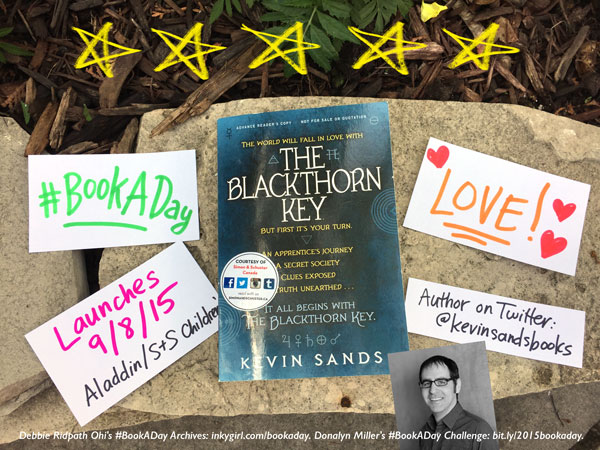 One of my favourite recent reads is THE BLACKTHORN KEY, a debut novel from Kevin Sands, coming out from Aladdin/Simon & Schuster this September. Wow. Really, REALLY loved this.
When people ask me for recommendations for good, new middle grade novels, I will not hesitate to list this book. It's a quick/easy read with suspense, humor, action and moving moments. Love the character relationships. PLUS there are secret codes, apothecaries and explosions. What's not to love?
Thanks so much to Simon & Schuster Canada for the advance reader's copy.
You can read a synopsis of the book here.
I couldn't find a regular website for the author but he's on Twitter at @kevinsandsbooks and has a FB Page.
---
More info: Donalyn Miller's Summer Book-A-Day Challenge | Archives of my #BookADay posts.