Advice for young writers, apothecaries & MARK OF THE PLAGUE: Three Questions with author Kevin Sands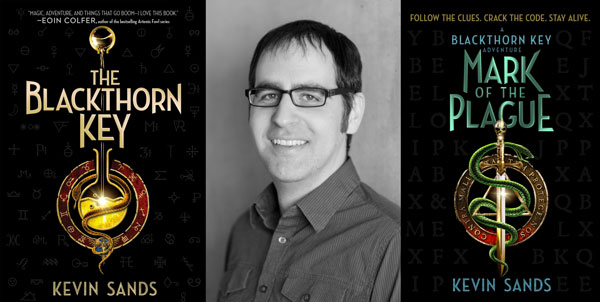 Last year, I mentioned how much I enjoyed The Blackthorn Key by Kevin Sands (as Kirkus said, "a spectacular debut") from Aladdin/Simon & Schuster. I'm excited that the sequel, Mark Of The Plague, launches today!
Since escaping from university with a pair of degrees in theoretical physics, Kevin Sands has worked as a researcher, a business consultant, and a teacher. He is the author of the award-winning bestseller The Blackthorn Key, and its sequel, Mark of the Plague. You can find Kevin at KevinSandsBooks.com, on Twitter at @kevinsandsbooks and on Facebook.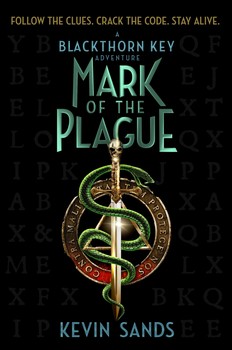 Synopsis of Mark Of The Plague:
The Black Death has returned to London, spreading disease and fear through town. A mysterious prophet predicts the city's ultimate doom—until an unknown apothecary arrives with a cure that actually works. Christopher's Blackthorn shop is chosen to prepare the remedy. But when an assassin threatens the apothecary's life, Christopher and his faithful friend Tom are back to hunting down the truth, risking their lives to untangle the heart of a dark conspiracy. And as the sickness strikes close to home, the stakes are higher than ever before…
And for those of you who missed the first book, here's the trailer for The Blackthorn Key:
Thanks to Kevin for taking the time to answer Three Questions for me today!
Q. Could you please take a photo of something in your office and tell us the story behind it?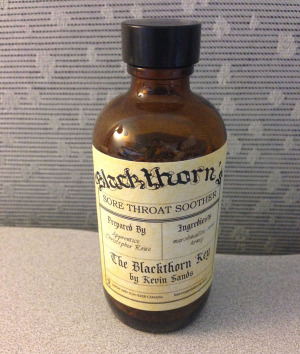 I keep this at the side of my desk while I'm working. It's an apothecary bottle, made by Simon & Schuster, my North American publisher, in support of The Blackthorn Key book. I love the little details: Prepared by Christopher Rowe, Ingredients: marshmallow root and honey—just like in the first book.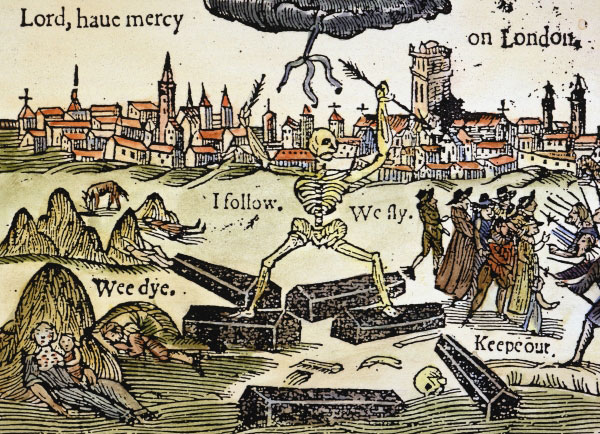 Q. What advice do you have for young writers?
The First Rule of Writing is: Butt In Chair.
This is the rule from which all careers stem. It's the easiest thing in the world to NOT write—after all, no one's ever making you do it. But if you want to have this as a job—and as wonderful as it may be, it is a job—then you have to treat it like one. And no writing gets done when Butt is not In Chair.
The reality is that the more you write, the better your chances of finally selling something. And even after you've sold a book, writing new books helps sell old books. So, yeah: Rule # 1.
Q. What are you excited about right now?
The sequel to The Blackthorn Key is out today! It's called Mark Of The Plague, and it's set three months after the first book, during the height of the Great Plague of London. We'll rejoin Christopher and Tom during the worst part of this epidemic, where they find themselves embroiled in a new mystery.
I'm also starting work on a new series. It's something totally different; a space adventure. I'm really excited to see where this one will go.
---
For more insights from book creators, see my Inkygirl Interview Archives and Advice For Young Writers And Illustrators From Book Creators.