How Where Are My Books? Was Created Part 3
Part 1 – Part 2 – Part 3 – Part 4
ILLUSTRATING "WHERE ARE MY BOOKS?"
Debbie needed to decide what the characters in Where Are My Books? would look like. She decided that the mother would be Asian and the father would be Caucasian: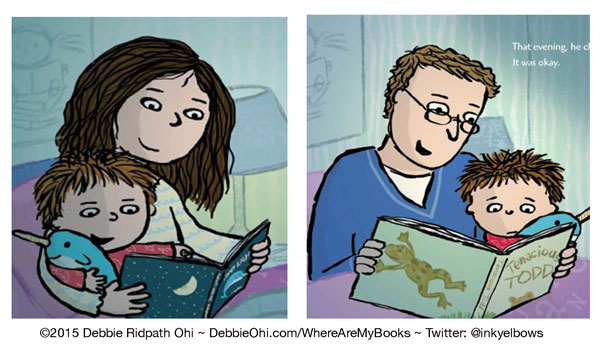 Here are some Debbie's early sketches for Spencer: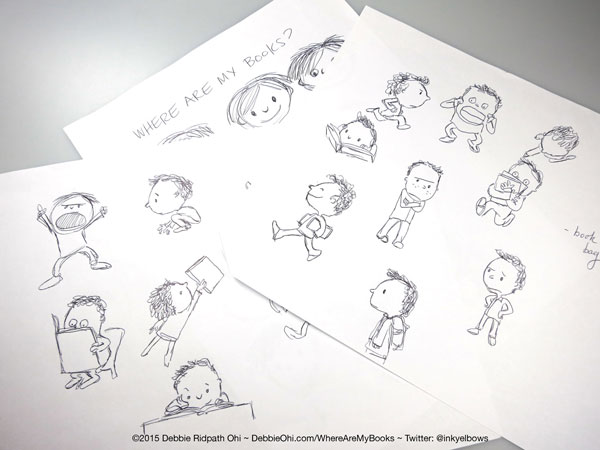 Debbie's art director, Laurent Linn, helped her finetune the art in Where Are My Books?
Here is Laurent in his office: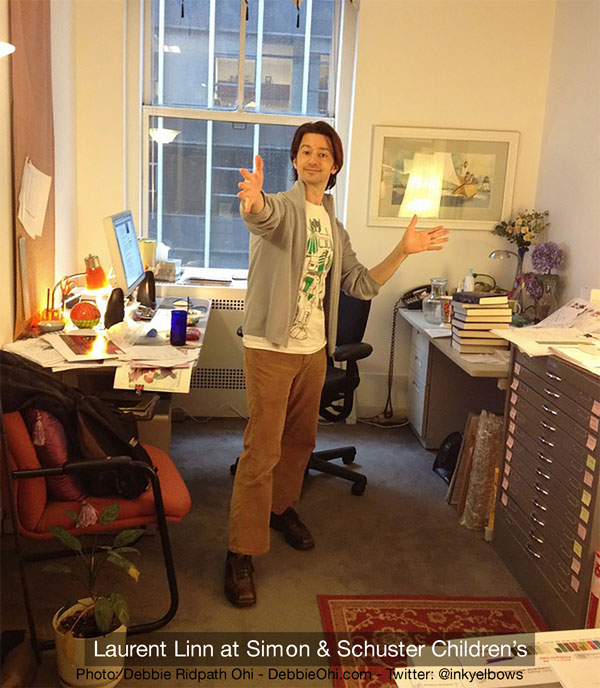 Laurent used to work for Sesame Street! Look: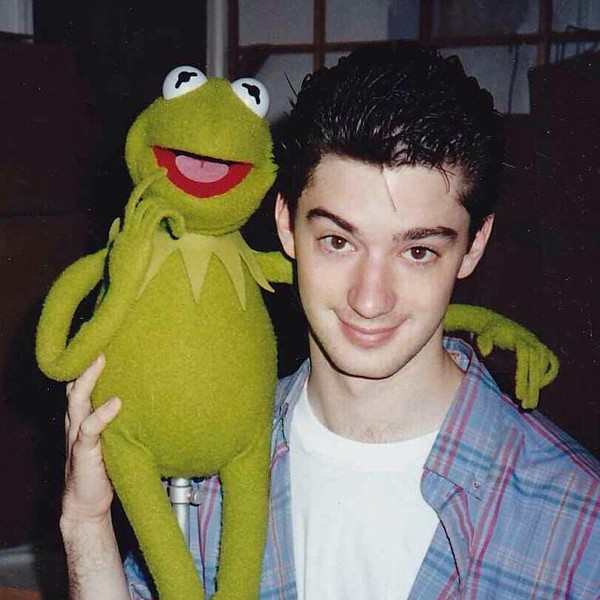 Debbie did many versions of the illustrations. Some of the illustrations in Where Are My Books? were re-drawn or revised at least 40-50 times.
Here is an example of how one of the illustrations in the book went through several changes (and keep in mind that I am leaving out many versions!):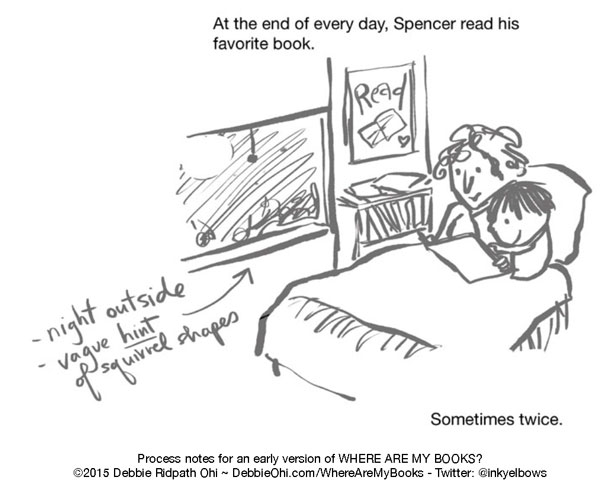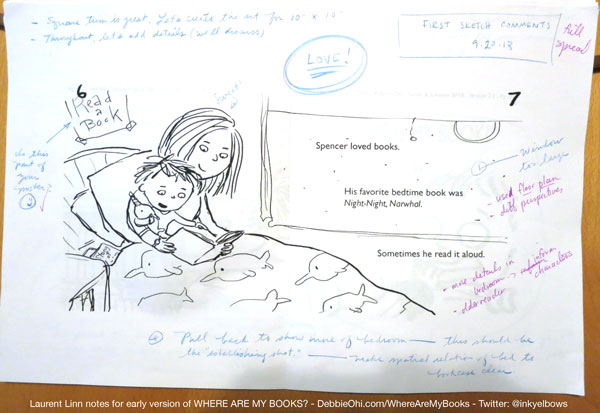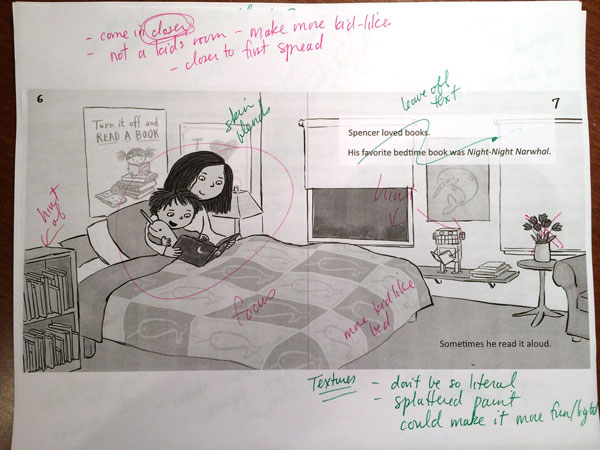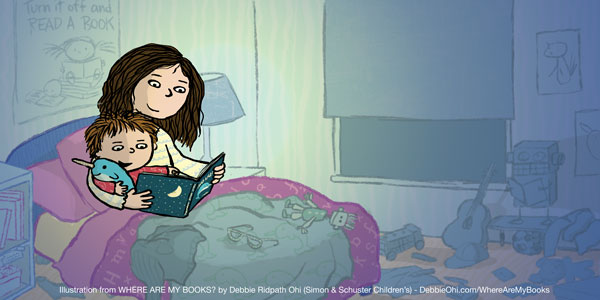 Some children's book author/illustrators tape their sketches on the wall as they work, but I have no room on my walls so I hang them from string across my ceiling instead: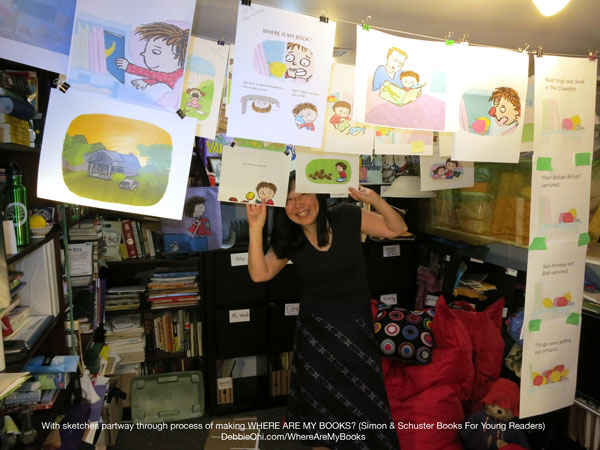 CONTINUED IN PART 4.