How Where Are My Books? Was Created Part 1
Part 1 – Part 2 – Part 3 – Part 4
COMING UP WITH THE IDEA FOR "WHERE ARE MY BOOKS?"
Every book starts with an idea, but where does the idea come from?
Debbie carries a small notebook around with her all the time, where she can scribble down ideas and sketches whenever inspiration strikes. She also participated in Picture Book Idea Month, where the challenge was to come up with 30 picture book ideas in 30 days.
One of Debbie's ideas was "Squirrels steal boy's book," and this is the one she chose for Where Are My Books?
Debbie decided to name the main character Spencer after one of her nephews, who liked to read: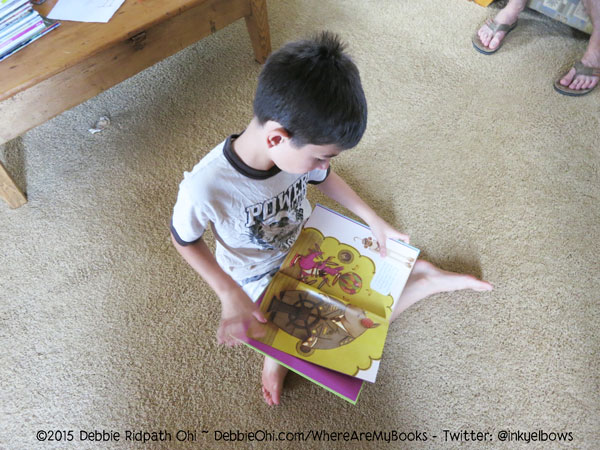 CONTINUED IN PART 2.