Three Questions For Brian Won, illustrator of OUTER SPACE, BEDTIME RACE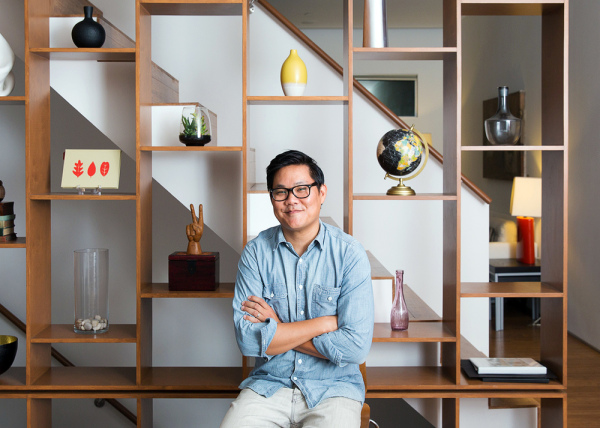 Happy book birthday to OUTER SPACE, BEDTIME RACE, a new picture book written by Rob Sanders and Brian Won, launched today from Random House Children's. Thanks to both Brian and Rob for answering three questions for me today. You can also read Rob Sanders's answers to my Three Questions.
Brian is not only the illustrator of OUTER SPACE, BEDTIME RACE but also the author/illustrator of HOORAY FOR HAT!, which came out last year from Houghton Mifflin Harcourt. I met Brian through the SCBWI Illustrator Mentorship program. You can find Brian at BrianWon.com, @bwon1 on Twitter, BrianOneADay on Tumblr, bwon1 on Instagram, and Brian Won Illustration on Facebook.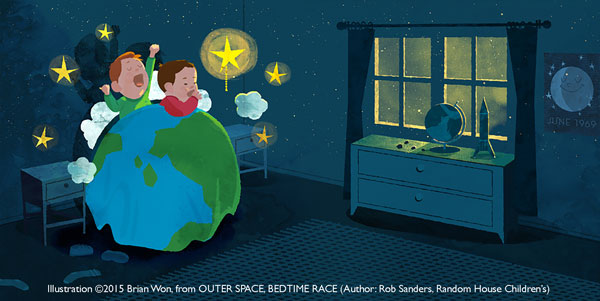 About OUTER SPACE, BEDTIME RACE:
"Aaaaaand they're off . . . to bed! Aliens from every planet rocket through their out-of-this-world bedtime routines—they sink into steamy crater bubble baths and shimmy into deep-sleep suits, just like you (almost)! Brian Won's glowing graphic art pops off the page, and Rob Sanders's goofy rhymes will have kids racing to snuggle under the covers and blast off to dreamland." For more about the book, please see the publisher book page.
Thanks to Brian for answering my Three Questions today!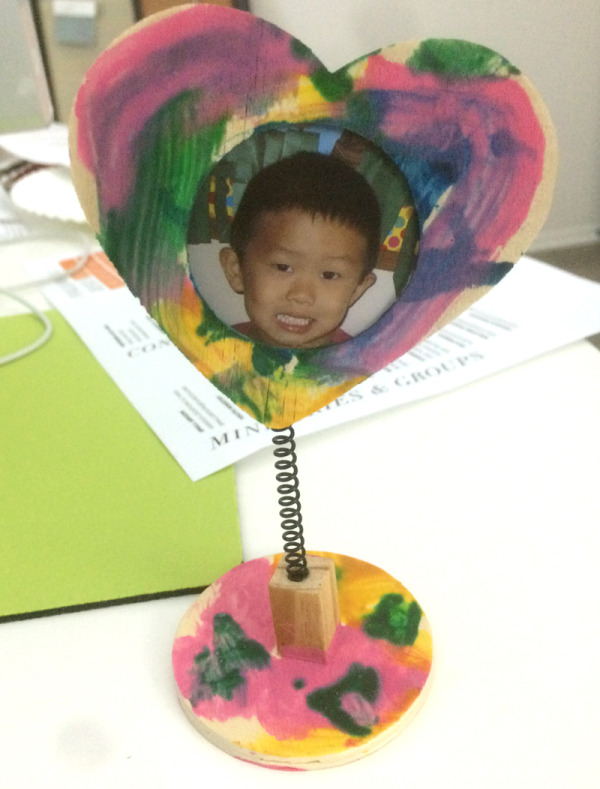 Q. Could you please take a photo of a random object in your office and tell me about it?
This is one of those projects my kid brought home from pre-school. The colors are all over the place but I think its a masterpiece.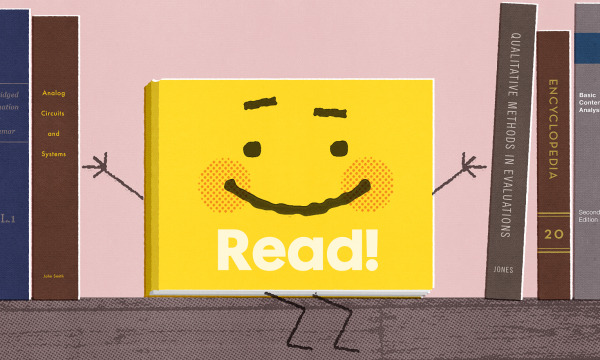 Q. What advice do you have for young writers and illustrators?
My advice for young illustrators and writers is to check out stacks of children's books from your local library. Old books, new books… read them all and study the pacing. There is a heartbeat and rhythm that great books share despite when they were created.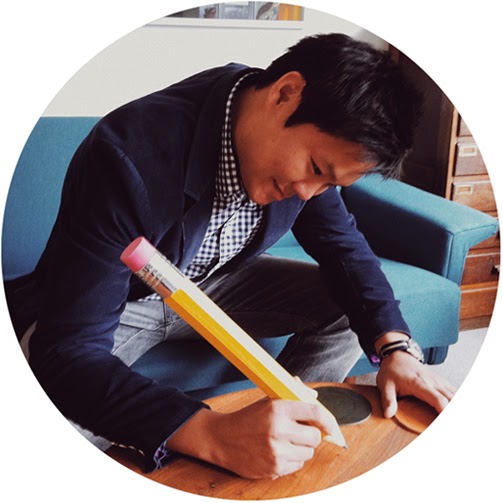 Q. What are you excited about these days?
I'm excited (and deathly afraid) of putting on my writing cap. I have nuggets of ideas for picture book stories I want to tackle. Fingers crossed.
Debbie's book birthday celebration for OUTER SPACE, BEDTIME RACE continues in Rob Sanders's Three Questions post.
——
For more insights from book creators, see my Inkygirl Interview Archives and Advice For Young Writers And Illustrators From Book Creators.