Inkygirl Profile: Brian Won, HOORAY FOR HAT! & tips for children's book writer/illustrators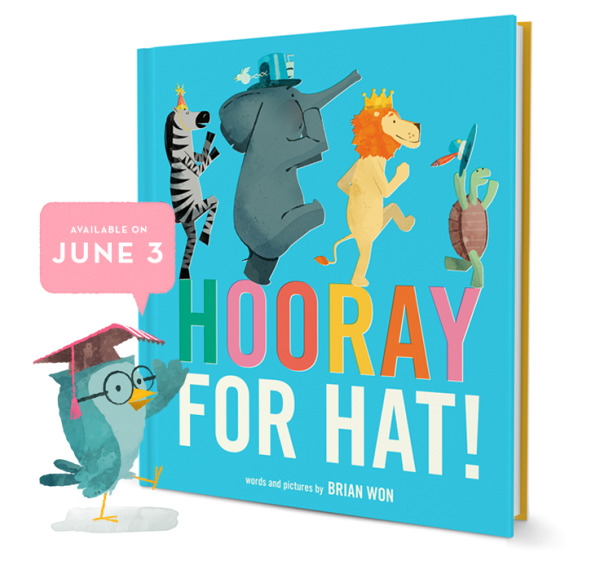 Congrats to my friend Brian Won, whose HOORAY FOR HAT! launches today from Houghton Mifflin Harcourt. I met Brian through the SCBWI Illustration Mentorship program (see today's THANK YOU to the SCBWI), and he's one of the nicest guys you could hope to meet.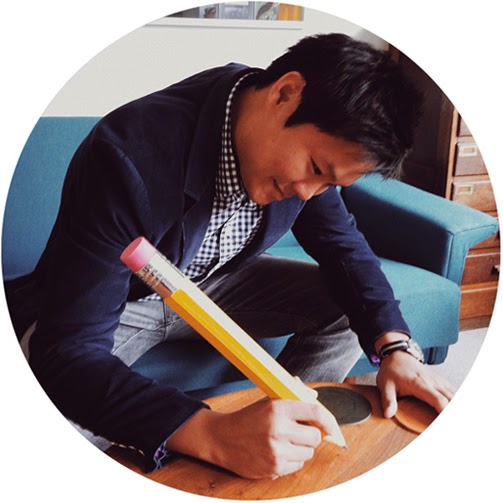 You can find out more about HOORAY FOR HAT! and download an activity kit from http://www.brianwon.com/hoorayforhat. You can find Brian at BrianWon.com, @bwon1 on Twitter, BrianOneADay on Tumblr, bwon1 on Instagram, and Brian Won Illustration on Facebook.
Here's a plot summary of HOORAY FOR HAT! from Brian's website:
"Elephant wakes up grumpy—until ding, dong! What's in the surprise box at the front door? A hat! HOORAY FOR HAT! Elephant marches off to show Zebra, but Zebra is having a grumpy day, too—until Elephant shares his new hat and cheers up his friend. Off they march to show Turtle! The parade continues as every animal brightens the day of a grumpy friend. An irresistible celebration of friendship, sharing, and fabulous hats."
Here's the trailer for HOORAY FOR HAT!:
Quotes from nice reviews:
"This lighthearted story revels in the small acts that make life better — cheers all around." – Kirkus Reviews
"In this debut, Won explores the way a simple gift and a little attention from friends can have nearly magical healing properties." – Publishers Weekly
Here are some interviews and blog posts where you can find out more about Brian and his work:
Author-Illustrator Brian Won on Mr. Schu Reads: Includes fun animations, why he wrote HOORAY FOR HAT!, his Picture Book Sounds series (a peek into the music playlists of picture book authors and illustrators) and more.
A Mini-Interview With Brian Won by Juana Martinez-Neal: Brian's favourite childhood books and influences, inspiration for HOORAY FOR HAT!, his daily routine, how the SCBWI helped him on his journey to publication.
The Writing and Illustrating Process: Brian's post, part of an Author Blog Tour. Brian talks about what he's working on, how his work differs from others of its genre, his process.
KidLitArtists interview with Brian in 2013: Brian talks about his mentorship critiques and what he learned.
Things children's book writer/illustrators can learn from Brian:
Understand the emotions behind the characters you are illustrating.
Don't compare yourself to others. Instead, compare where you are now to where you came from.
Join the SCBWI and attend conferences, enter the Portfolio Showcase. You never know what might happen!
—
Photo below: Goofing around with Brian and my Mentee Tribe pals at the SCBWI Summer Conference in 2013. The fellow in the blue checked shirt is Arree Chung, whose NINJA! also launches today! My next post will be about Arree and his work.