#BookADay: BEHEMOTH by Scott Westerfeld, audiobook narrated by Alan Cumming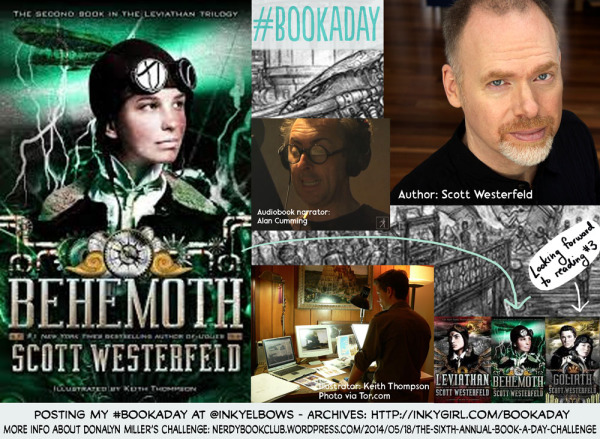 Today's #BookADay: Just finished listening to the audiobook version of BEHEMOTH (2nd in his Leviathan series) by Scott Westerfeld, wonderfully read by Alan Cumming. I've discovered that I can listen to audiobooks when I'm at certain stages of book illustrations, and Behemoth is my most recent audio listen. Here's a fun video interview of Alan Cumming by Scott:
Because I don't own a copy of the print version, I missed out on Keith Thompson's wonderful illustrations, but I found many examples online. You canfind out more about the illustrations at the bottom of Scott Westerfeld's Leviathan page.
————
More info: Donalyn Miller's Summer Book-A-Day Challenge | Archives of my #BookADay posts.