Squirrel doodle in ink & disintegrating grass seed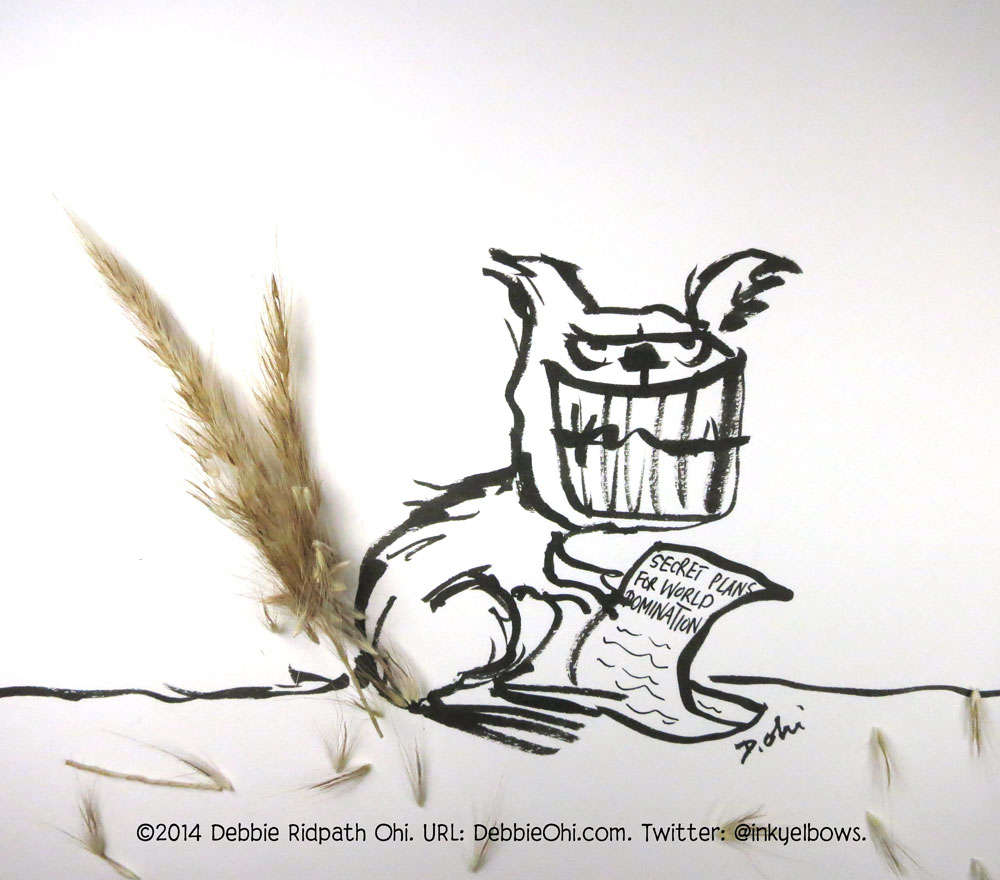 I've been posting a lot of cheerful/cute found object art on social media lately. More recently, I was trying to work with some grass seed heads as a squirrel tail (before I started drawing) and it kept disintegrating on me. And I thought, "IT FIGURES THAT THIS WOULD HAPPEN ON A SQUIRREL DRAWING" and decided to make the squirrel evil instead of cute.
I love creating found object doodles and post them on Instagram, "Found Object Art" gallery on Flickr, Pinterest, Tumblr and in my Found Object Art portfolio.