I'M BORED into its third printing, yay!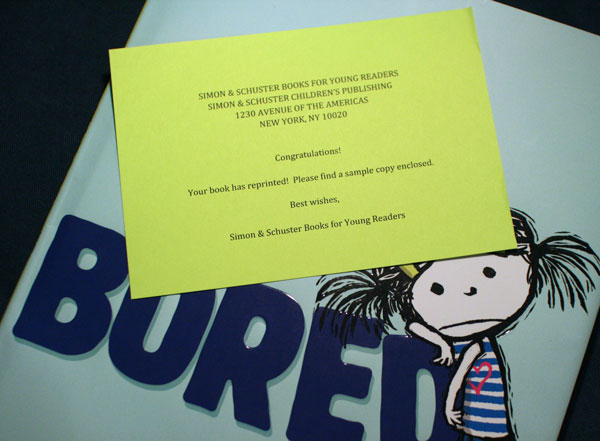 Jeff and I got back from BoardGameGeek last night. After being away for a week, we had a pile of snailmail to go through. Mine was Very Nice Snailmail and included:
(1) Check from Penguin Books for the use of one of my writing comics. I love checks. 🙂
(2) Note from Simon & Schuster Books For Young Readers that I'M BOREDhas gone into a third printing, WAHOO!!! Considering that the book just came out late last year, I'm pretty happy.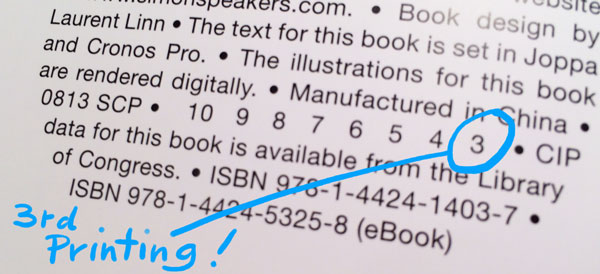 For those who haven't been following my work up to now, I'M BORED is a picture book written by Michael Ian Black, illustrated by yours truly. More info on the Simon & Schuster website plus I have tons of bonus material, activities, print-ready goodies available on the I'M BORED Bonus Page including some Thanksgiving-themed greeting cards and activity sheets.
(3) Advance signing check (did I mention I love checks? :-)) for SEA-MONKEY AND BOB, a picture book written by Aaron Reynolds, to be illustrated by MEEEEE, coming out from Simon & Schuster Books For Young Readers in Fall 2015. I just recently created a Facebook page for SEA-MONKEY AND BOB, by the way, and would soooo appreciate any Likes. 🙂