Yay! I'm allowed to post the cover for I'M BORED!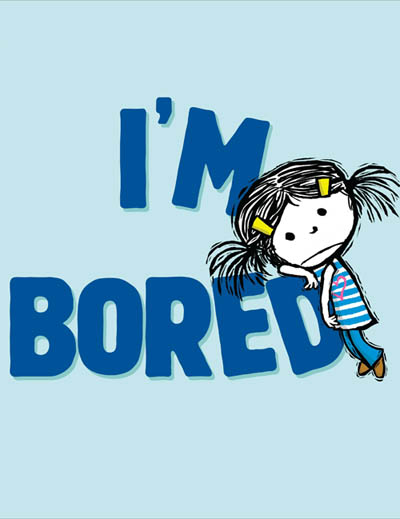 Cover design: the amazingly talented Laurent Linn (my art director at Simon & Schuster BFYR). Author and illustrator credits will be on the back cover. I LOVE the cover design! So clean and simple, and (fingers crossed) bound to catch the attention of bookstore browsers.
I'll be gradually posting some more art, sketches and photos from my whole I'M BORED adventure, plus info for kidlit writers and illustrators based on what I've learned from the whole experience.
If you're on Facebook, please do "Like" our I'M BORED page….thanks!