Inkygirl Golden Cupcake Winner: Kite Tails Newsletter

Congrats to the SCBWI Tri-Regions Of Southern California KITE TAILS newsletter for winning an Inkygirl Golden Cupcake Award!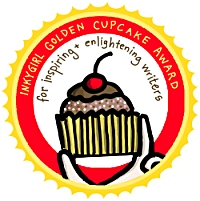 KITE TAILS is a free online newsletter published by the Los Angeles Chapter of the Society of Children's Book Writers and Illustrators. 
Each issue is packed with all kinds of useful info about the craft and business of writing and illustrating for young people, including interviews with agents and editors.
Some of the focus is on the West Coast, but there is still a ton of valuable advice and information of use to all children's writers and illustrators.
In the current issue, for example, you can find:
– What is a Sketchcrawl?
– Common Core State Standards: Education Reform and What It Means For Illustrators
– Report from SCBWI-L.A. Illustrator's Day includes useful details about what attendees learned. Advice from children's book writer/illustrator Dan Krall: "Don't try to second-guess what other people to see."
– If It's Work, Is It Supposed To Be Fun? A First Look At SCBWI-L.A.'s Working Writer's Retreat 2012
– On Queries – by literary agent Michael Bourret
– A Will Write For Chocolate comic by yours truly 🙂
– Journey To The SCBWI Summer Conference – by my friend Maple Lam (who won a place in the SCBWI-LA Mentorship Program!)
– A Poet's Perspective – by Sheila Ellis
– The Hollywood Writer's SChmooze
– Profiles of local authors and illustrators
….and sooooo much more.
You can browse past issues in the Kite Tails archive online. And I should remind you again: all this info is FREE.
Congrats again to Kite Tails on winning the Golden Cupcake! 🙂
—–
Here is a list of other winners of the Inkygirl Golden Cupcake Award.