Julie Duffy on the Story A Day May Challenge

Starting Sunday, May 1st: Story A Day May Challenge! Founder of the challenge, Julie Duffy, was kind enough to answer a few questions about the event for me: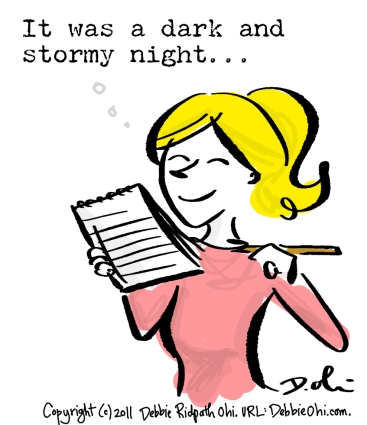 What exactly IS Story A Day May?
Story A Day is creativity challenge for writers: write (and finish)
a short story every day in May. It's quite silly in a way because it's
an almost-impossible challenge. In another way it's quite serious (and
plenty of writers take it that way) because committing to writing a
lot is a fabulous way to learn how to write well. Possibly the only
way.
What motivated you to start the event?
I had always written but life kept getting in the way and my
writing was slowing down. I was sick of starting stories and not
finishing them. I was starting to think I couldn't write. I was
intrigued by the idea of NaNoWriMo but wasn't interested in writing a
novel. So I decided to adopt NaNoWriMo's hell-for-leather approach and
commit to writing a story a day for a month. I know it seems strange
when I wasn't writing anything at all, to decide on such a huge goal,
but it inspired me. And, as it turned out, lots of other writers too.
How did the event go last year?
I knew I had to make the goal public so that I didn't give up. As
soon as the idea hit the web, people started pledging to join me, and
we ended up with about 80 people writing every day. Only a handful
came out with all 31 stories, but many people wrote more than they had
in years, and some people ended up taking their stories and doing very
cool things with them (expanding them into novels, polishing them and
getting them published, entering them into contests and events…).
Loads of people used Story A Day May to get excited about their
writing again, and to remind themselves that yes, they could write.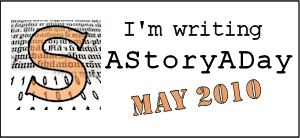 Any advice for writers who are thinking about signing up but are worried they might not be able to finish?
First, carry a note-book around and capture ideas wherever
you are. Capture ideas all day long. Writing a story a day requires
lots of story sparks that you can call on when you sit down to write.T

Keep the challenge fun by interacting with other people at the site
(http://storyaday.org). There's a social network with groups and
forums and a news feed. Some of the writers are teaming up into
accountability groups, others do this on a more informal basis. There
is no greater feeling than posting "Today's story is finished" in the
"Victory Dance" group at the site, and watching the congratulations
roll in.

And remember that you're aiming to write first drafts and they can be
any length. Some days all you're going to have the mental energy for
is a Twitter-length story and that's fine. Any creative attempt keeps
your brain in that "writer's space" and makes it easier to write again
tomorrow.

Finally, set your own rules: if you need to, decide that you'll take
Sundays and Wednesdays off, for example.

On some level, any writing is better than no writing. Last year so
many writers told me they amazed themselves by how much they wrote and
how happy they were, that I couldn't resist doing this again. If your
writing needs a kick in the pants, come and join us!
Anything else you'd like to add?
Anyone who signs up for the StoryADay Mailing list automatically gets the StoryADay Creative Challenge
workbook which walks the through the decision process and provides a personalised reference for the days when it gets tough.

It works for any creative challenge and helps you analyze:
*how you'll make time for writing
*how you'll find ideas
*what you have to lose or gain from trying

*practicalities of writing every day
—
For more info about Story A Day May, see http://storyaday.org/
You can also find Story A Day May on Facebook.