One Feature the new i-Phone DOESN'T Have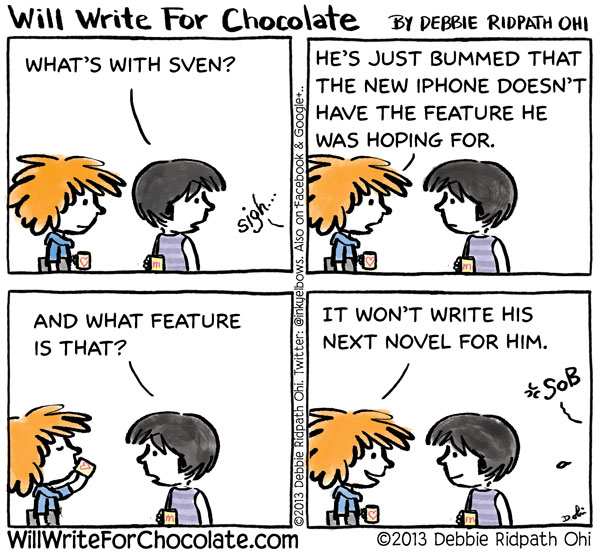 In case anyone was wondering, I *have* decided to upgrade my iPhone to the iPhone 5s. I read ebooks on my iPhone as well as taking a ton of photos, so the improved graphics capability (and especially the new camera features) make it well worth it for me.
More info about Apple's new iPhones in the NYTimes today as well as (of course) on Apple's site.