Look Again: Creativity Challenge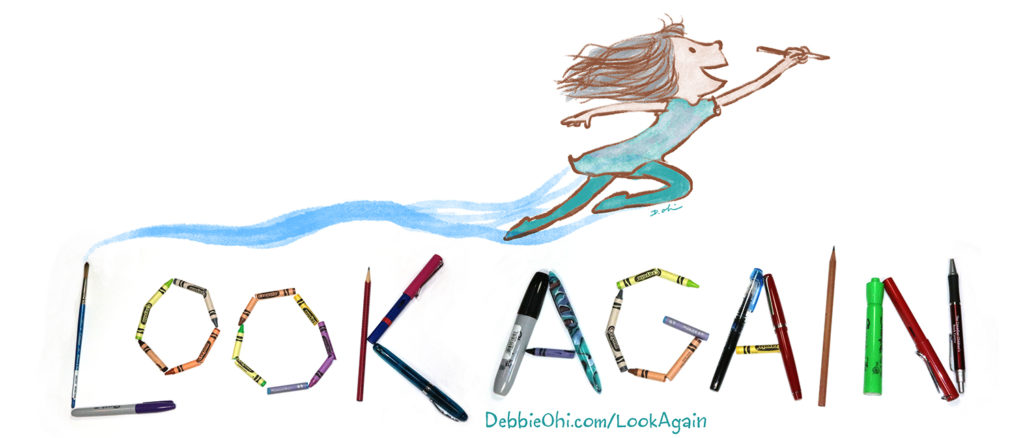 (Last updated May 26, 2022)
There is potential art EVERYWHERE. You just need to look. I'm hoping that my doodles encourage everyone to look at the world a little differently, to not take so much for granted.
I also encourage young writers to do freeform found object doodling to help generate story and character ideas! It's what I do for my own book projects.
Also see my Broken Crayon gallery and young artist tips, and my Sam & Eva Creative Collab Challenge. Plus do check out my found object picture book with Linda Sue Park, GURPLE & PREEN: A Broken Crayon Cosmic Adventure!
TIPS FOR YOUNG FOUND OBJECT ARTISTS:
To young artists: have fun with your art, experiment, don't obsess about being perfect. When you're creating for fun, there is no such thing as making a mistake. If your pencil or pen or crayon doesn't go where you expected, then just make that part of your art.
To create a found object doodle, you just need:
(1) A piece of paper.
(2) Something to draw with.
(3) An object.
(4) Some imagination.
Here are some samples of wonderful found object art created by young readers, including a few samples from my SAM & EVA creative collaborations with schools!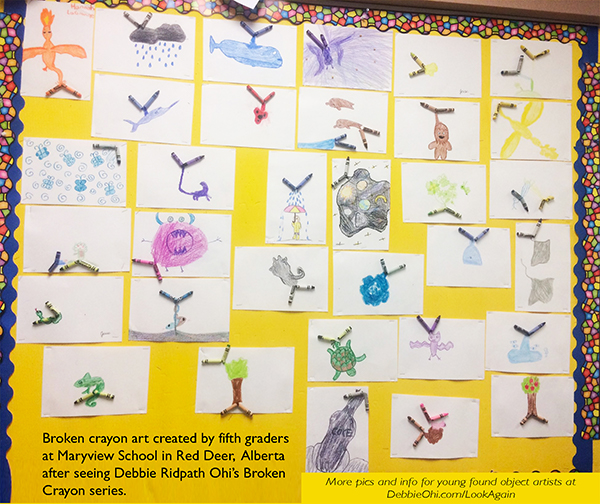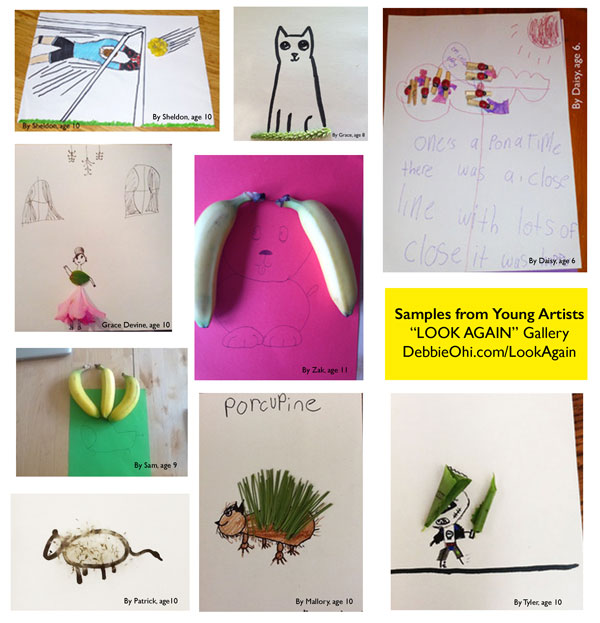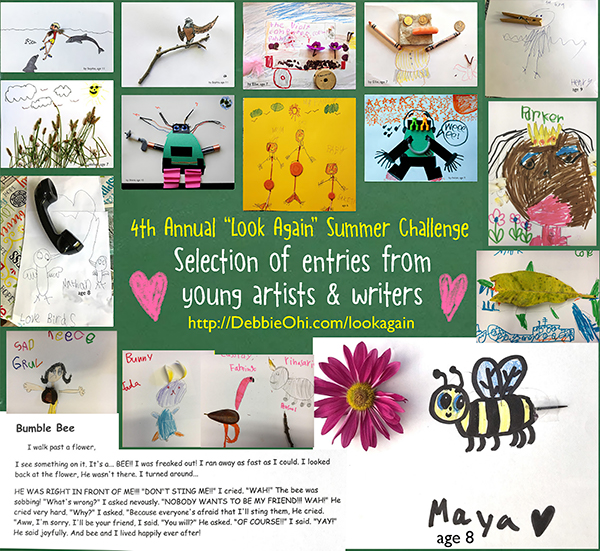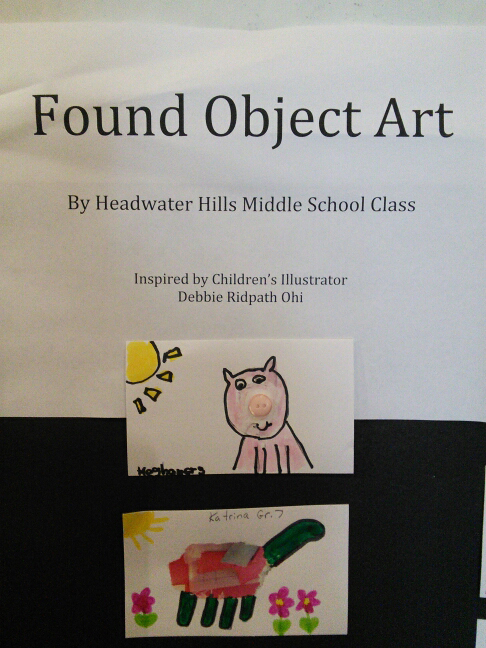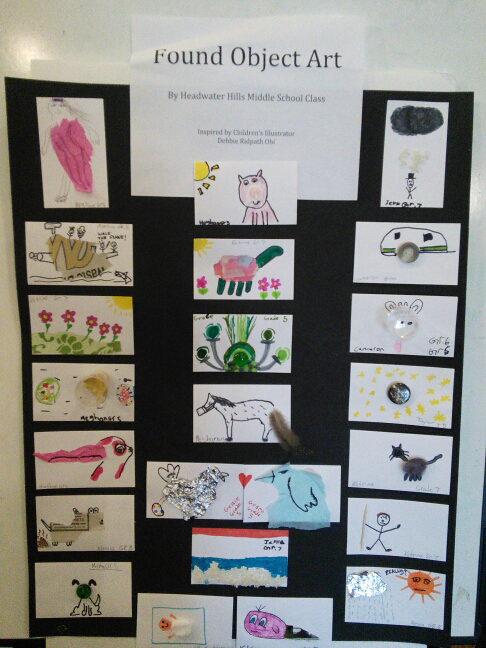 READER GALLERY ON SOCIAL MEDIA: