My niece is in Fleischman Is In Trouble!
I am bursting with auntly pride: Jeff and I were watching the miniseries Fleischman Is In Trouble, and we spotted our niece, Olivia Ridpath, in Episode 4!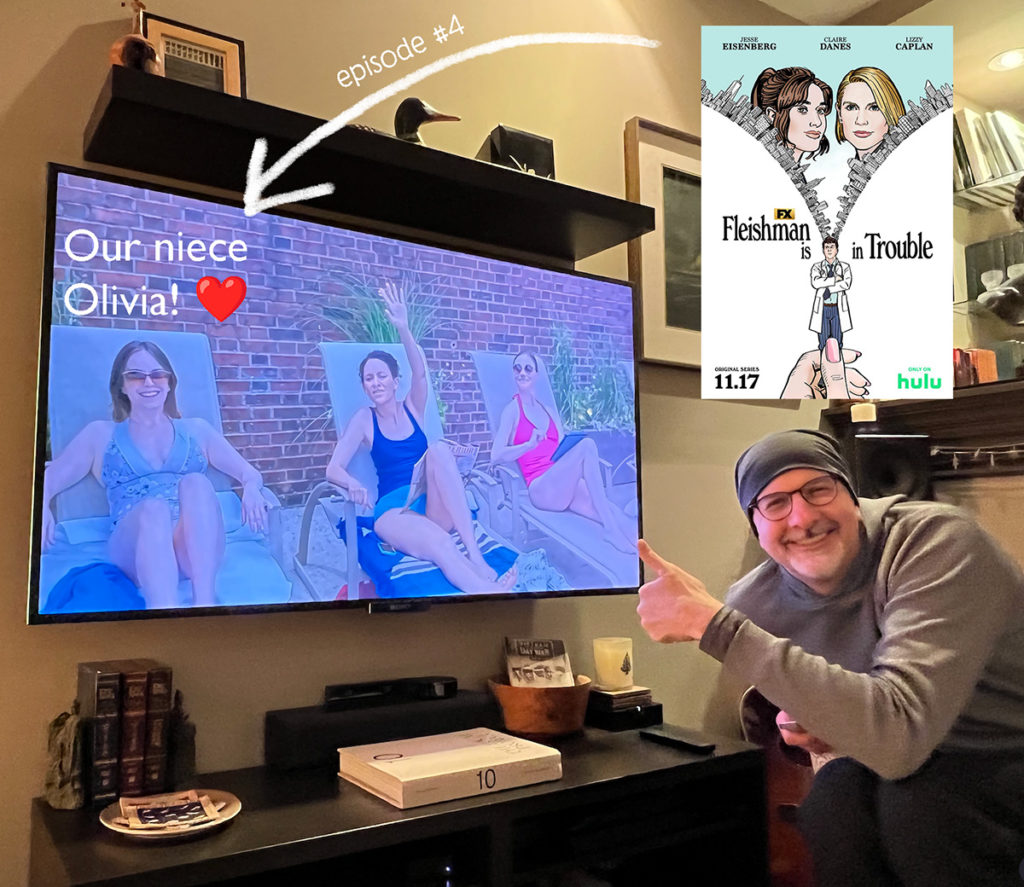 Olivia has wanted to be an actor for as long as I can remember. She has always loved to sing and act. She's appeared in many school plays and musicals, and she was trained at the University of Windsor (BFA in Acting) and Stratford Festival (Shakespeare Academy).
She graduated early in the pandemic. As you can imagine, there were better times to be looking for acting work.
I admire my niece for persisting, moving to New York, and not giving up on her dream. Olivia works part-time at a retail job to pay the rent while also auditions. She continues to work on improving her craft, making connections and not giving up.
She has started looking for an agent.
If you are in the biz and seeking one of the hardest-working, ethical, and positive young actors I know, I encourage you to check out my niece's Backstage info.
My niece and I did an informal music collab earlier in the pandemic. Here's our video.