Halloween Read Recommendation: HARDLY HAUNTED by Jessie Sima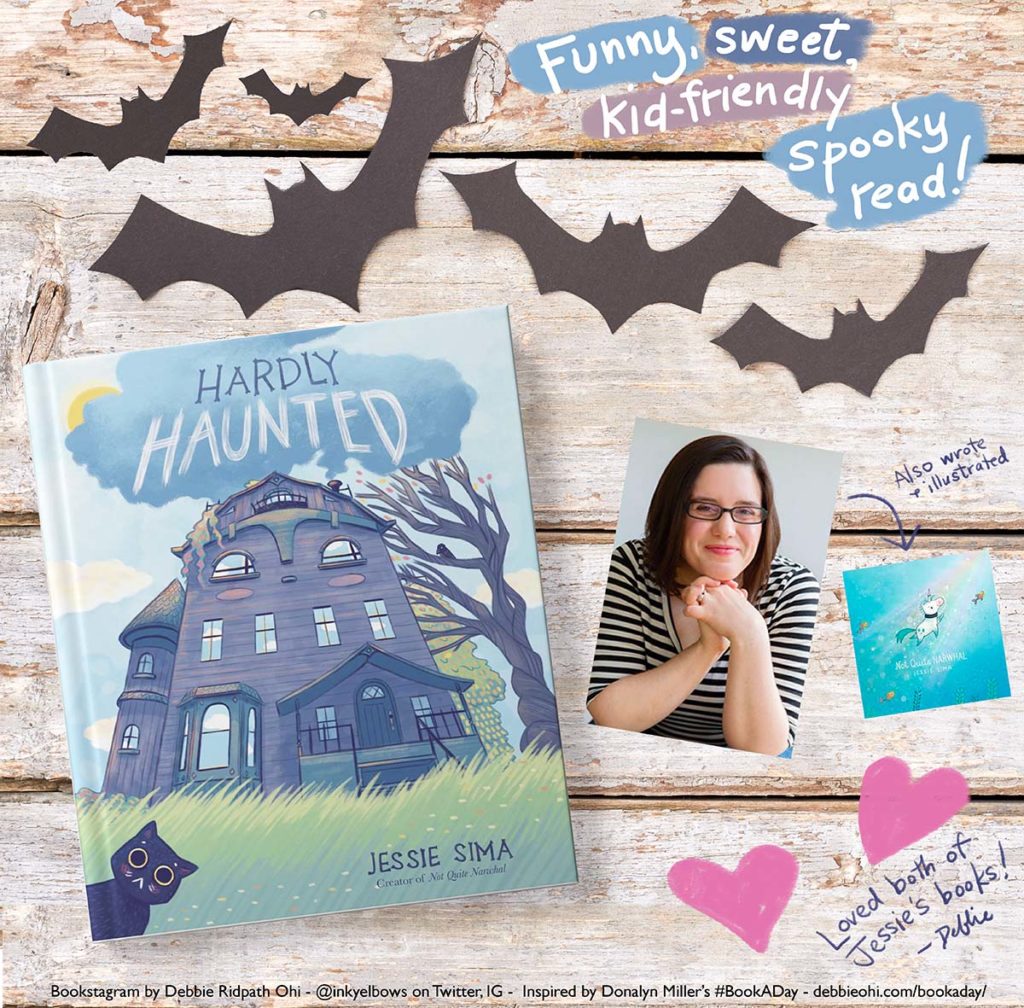 Five-Bat ? ? ? ? ? review for HARDLY HAUNTED by Jessie Sima is such a spookily (is that a word?) fun story about a house who fervently wants a family to move in, so tries NOT to be haunted until she realizes that it's better to just be herself. "She liked being noisy. Maybe she liked being haunted."

What a perfect Halloween story for a young reader!

You can find Jessie Sima on Twitter and Instagram, and you can find out more about Jessie and her books at JessieSima.com.
More info from the publisher's website:

HARDLY HAUNTED
Written and illustrated by Jessie Sima
Simon & Schuster Books For Young Readers
ISBN13: 9781534441705
Grades: P – 3 | Ages: 4 – 8
For more book recommendations, see my BookADay and Bookstagram Archives.