Book launch event at An Unlikely Story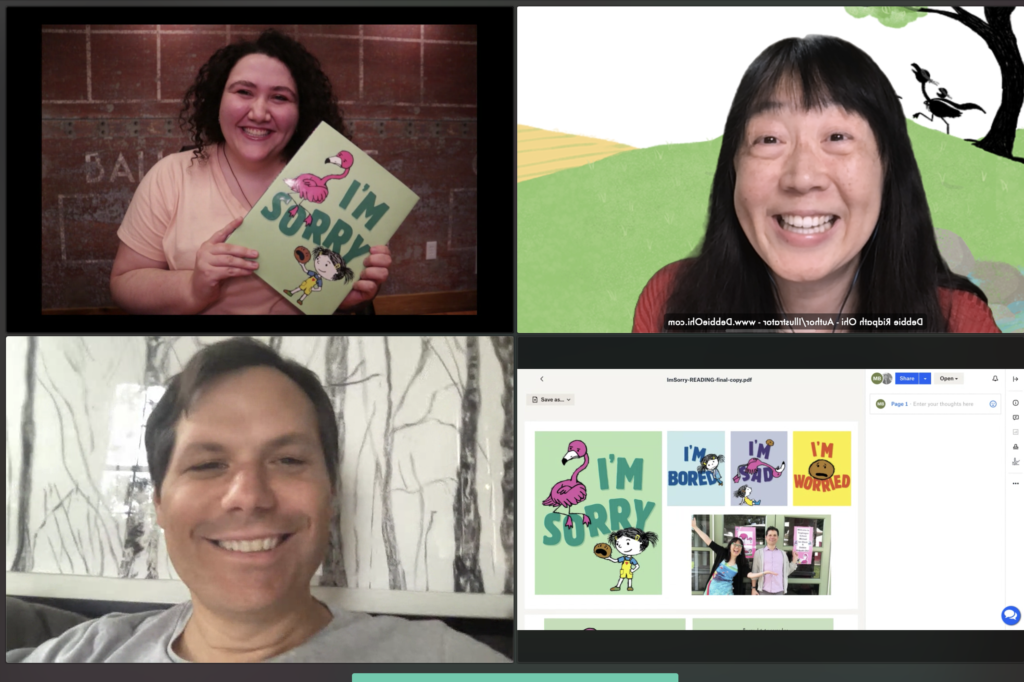 Thanks to all who joined Michael Ian Black and me at our I'M SORRY virtual book launch party at An Unlikely Story Bookshop last night! If you missed it, you can watch the replay here. And if you buy our book through the bookstore, you'll receive a bookplate signed by both of us as well as a Power To The Potato sticker.
It was the first time I heard Michael read our new book aloud. So fun! We purposely kept the rest of the discussion casual instead of having a fixed presentation. We asked each other questions as well as answering questions posed by attendees. As a result topics ranged from process and inspiration to favourite children's books, how educators are using the I'm books (I'm Bored, I'm Sad, I'm Worried and I'm Sorry) with young readers, our own experiences with apologizing and how difficult it can be, etc.
Huge thanks to Shivani Annirood of Simon & Schuster Children's and Cassie Riva of An Unlikely Story for arranging this event!