Reading During The Pandemic: Poll Results

Thanks to all who responded to my Reading Habits poll! I've posted the results below. Please keep in mind that this survey was informal and in no way meant to be an accurate reflection of the industry as a whole. You can see my other informal surveys and polls here.
And here are the results….
You said you did most of your reading via print books.
The breakdown: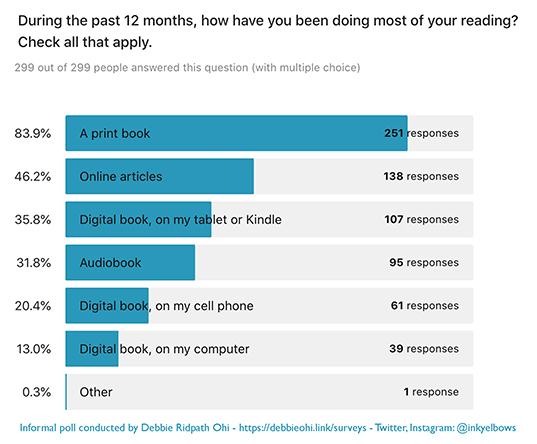 Overall, you tended to read a little bit more than usual over the past year.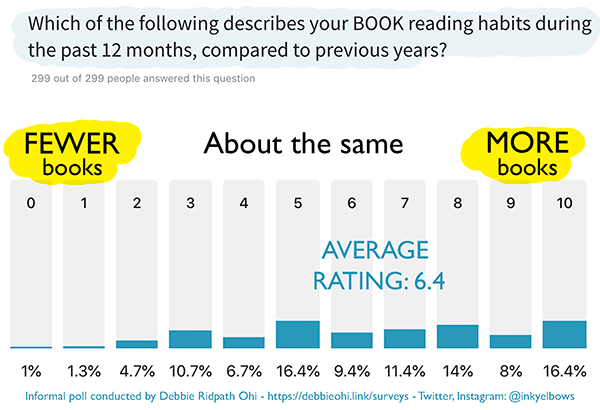 The majority of people relied on borrowing print, digital or audio books from libraries during the pandemic.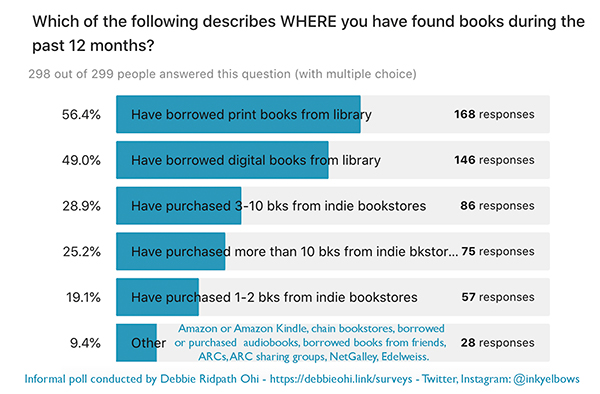 Not surprisingly, most of you said you read books for grown-ups. Of the respondents who read books for kidlit/YA, most read more fiction than nonfiction.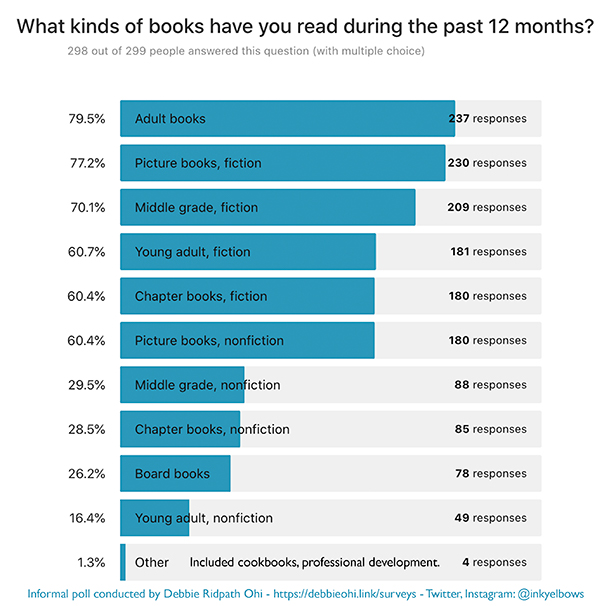 Thanks to all who took the time to participate in my Reading Habits poll! As mentioned online, I'm giving away a number of coffee stain doodles as well as some physical books. To pick the winners, I'm using a random number generator and selecting the entry from my exported results in Excel. If the respondent didn't include an email address, I generate another random number. I've been contacting winners throughout the day by email; all winners should be contacted by the end of the day.
You can see results from other Inkygirl Surveys here.