Interview with Vijaya Bodach, who sold her TEN EASTER EGGS picture book mss to Scholastic through an Inkygirl post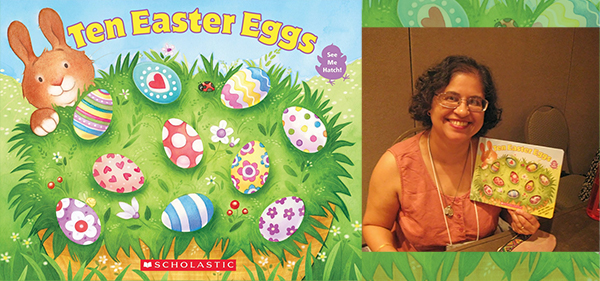 Back in 2013, I posted an interview with Scholastic editor Celia Lee, who invited Inkygirl readers to submit picture book manuscripts for a limited time. Two book contracts came out of that, including Josh Funk's PIRASAURS! story (see my interview with Josh Funk and the illustrator, Michael Slack).
I'm delighted to interview the author of the other book that sold. Vijaya Bodach's story, Ten Easter Eggs, illustrated by Laura Logan, published by Scholastic in 2015. For those in the Mt. Pleasant, SC area, Vijaya Bodach will be doing a Ten Easter Eggs Reading at the local Barnes & Noble on April 8th.
Vijaya Bodach is a scientist-turned-children's writer. She is the author of the novelty book TEN EASTER EGGS (Scholastic), 50 supplemental science books for children, and over 60 articles, stories and poems in leading children's magazines. Vijaya wrangles children, students, pets, and words in beautiful Charleston, SC. You can find out more about Vijaya at her blog.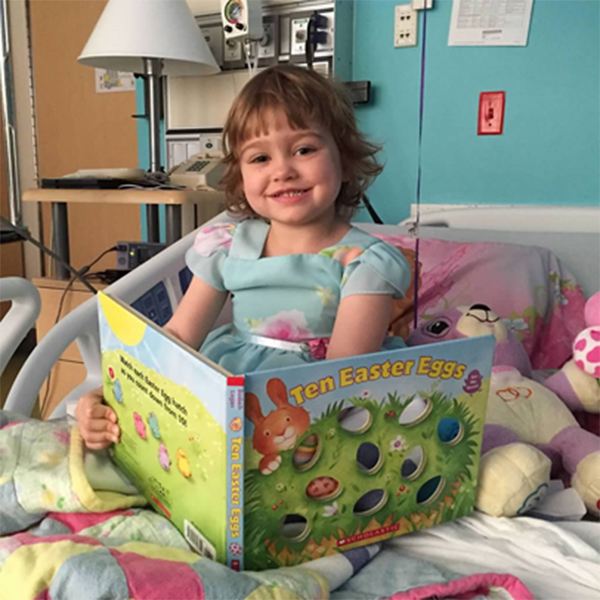 Thanks to Vijaya for answering a few questions for Inkygirl readers:
Q. I'm excited that you sold your Ten Easter Eggs mss as a result of a post on Inkygirl.com. Could you please tell us what happened?
I've been a longtime member of the Blueboards (now the SCBWI boards) and an on-and-off moderator (currently on) so when I saw your post about an interview with your editor, Celia Lee, I hopped over to your blog to read. I was familiar with Cartwheel books given that my children loved them as toddlers and after reading the interview, thought my manuscript Ten Eggs would be a good fit, so I sent it in, with all my hope. This is a manuscript of my heart that I've been working on and off for ten years. I know it sounds ridiculously long for a story that's less than a hundred words but sometimes it takes that long to get the right hundred words.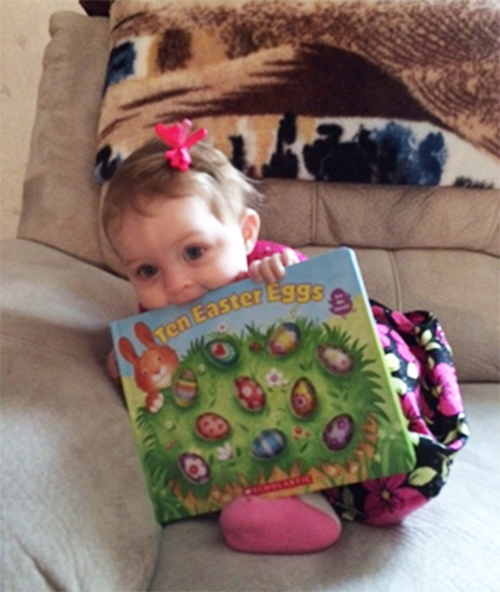 Two months later, I got an email from Celia that made me jump out of my chair. She thought my story was very cute and envisioned it as a novelty book (touch/feel) along with die cuts for the eggs. This went beyond my imagination of pop-up or cheeping chicks. However, as much as she loved the images, the middle of the text was confusing (I didn't supply any art notes). She wanted the middle to sing just as the beginning and end did before taking it to acquisitions. Over the next couple of weeks, we went back and forth with the revisions, keeping in mind that the die cuts meant we couldn't move the chicks around. Two heads definitely work better than one in a case like this. Once the text was just right, Celia took it to acquisitions and then began a long wait.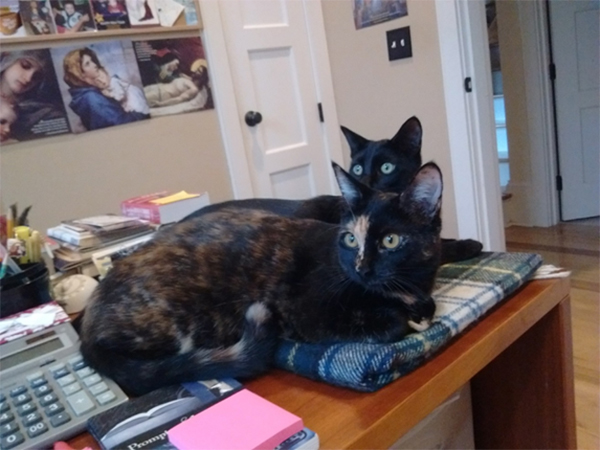 I wasn't sure what the process would entail but Celia kept me abreast of all developments. She had a preliminary dummy made and the response from marketing and sales at acquisitions was enthusiastic. However, they felt it would sell better as an Easter book and so I was asked to add references to Easter. Because the text is in rhyme, I balked at making changes, but it wasn't difficult at all. My manuscript was officially accepted and a contract was drawn up soon after, in Dec. Then the wait began for an illustrated copy. I was blown away with the sales copy! Laura Logan captures the spirit of Easter in her delightful illustrations and the book is beautiful to hold and read. Children love touching the plastic eggs and the flocked chicks as they hatch one by one.
This is my first trade book and working with Celia has been a great pleasure.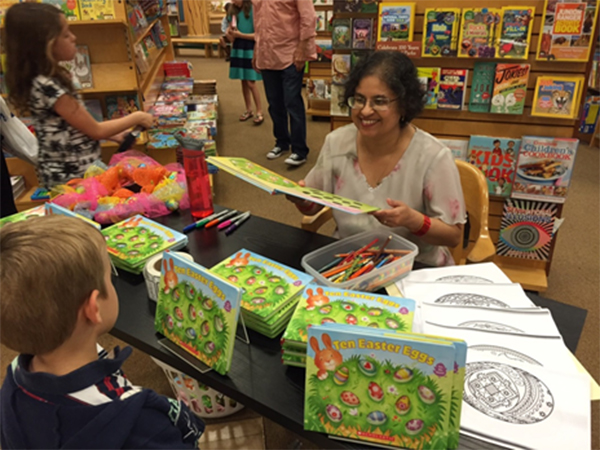 Q. What advice do you have for young writers?
I measure how much you love something by the time and money you spend on it. So if you love writing, WRITE. Not a day goes by when I don't write. It might just be a few scribbles in my notebook or a letter, but it's still writing. The other thing is to study with some intention. Writing is one of the few things you can learn on your own by reading great books. Read for pleasure first. Read again to dissect how an author achieves a particular effect (made you laugh, cry).
I learned so much from working with Celia. One thing is to be open to the vision others have for your book. I learned very early on with my magazine work that illustrators bring their own interpretation and layers to the words I write, and they're way better than anything I could've imagined. It's such a delight to see the galleys for the first time and ooh and aah over the words given life.
Be flexible. My first goal was for TEN EGGS to be used in schools to help children learn combinations of 10 in a fun way. Once Celia mentioned the Easter angle, I would've preferred to have a cross in the background because as a Catholic, that is what Easter is all about. However, the novelty feature itself alludes to the resurrection of Jesus, so it didn't bother my Catholic sensibilities to play with the secular symbols of Easter. The book, as it is, is accessible to *all* children and the way it's designed, perfect for teaching the concept of combinations that add up to ten.
Finally, invest in your writing career. Take classes, buy the books you need, join or form a critique group, and never forget to give thanks for having a writing life.
Q. What are you excited about right now?
I'm enjoying writing books for the ESL market that will be mainly distributed in Asia. I'm also polishing a YA novel to send out to publishers so I'm excited at the prospect of seeing it as a book with a spine!
---
For more insights from book creators, see my Inkygirl Interview Archives and Advice For Young Writers And Illustrators From Book Creators.