Win this tiny "I Love To Read" doodle!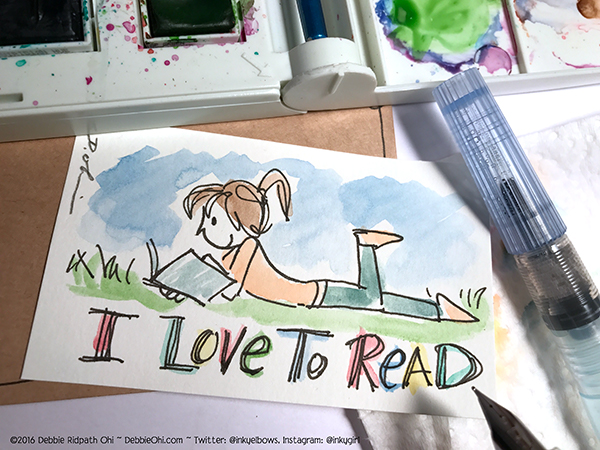 I enjoy creating tiny doodles! This one is only 9 cm x 5.5 cm (about the size of a business card) and created with my new Platinum Preppy fountain pen with a fine point nib using a Carbon Black Ink cartridge, my Winsor & Newton portable watercolor set and a water brush.
You can enter this week's giveaway HERE.
Congrats to Janet Coburn, who won my Peppermint Tea Fish found object doodle last week!
Entries accepted until 11:59 pm on Sun. December 18th, 2016 and a randomly selected winner will be announced on Mon. Dec. 19th, 2016.. Click here for official contest rules.