My podcast interview on WritersMarket about writing and illustrating children's books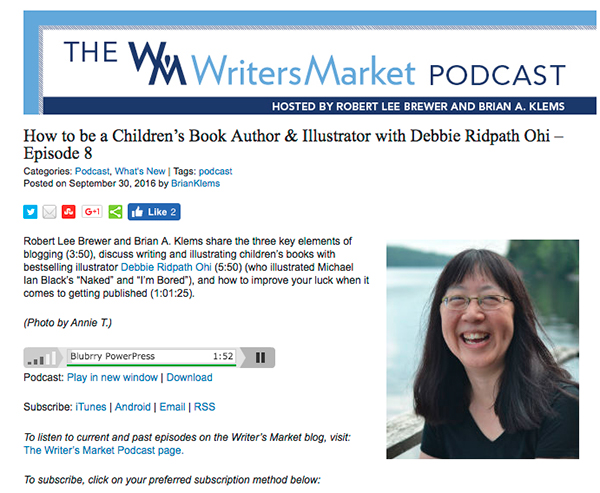 Thanks to Robert Lee Brewer and Brian Klems of Writer's Digest for inviting me to be on their new WritersMarket.com podcast! I talked about how I started writing and illustrating books for young people, what I've learned so far, my middle grade novel, meeting Judy Blume, how much I love illustrating Michael Ian Black's stories for kids, board gaming, musical instruments and much more.
I was nervous but ended up having a lot of fun; both Robert and Brian are such nice guys. I used to work with both Robert and Brian for Writer's Digest (a daily publishing news column as well as articles for the magazine) and I hope to finally meet them in person someday!
Link: How To Be A Children's Book Author & Illustrator With Debbie Ridpath Ohi on the WritersMarket.com podcast.