I'm on the faculty at the SCBWI Winter Conference in 2017!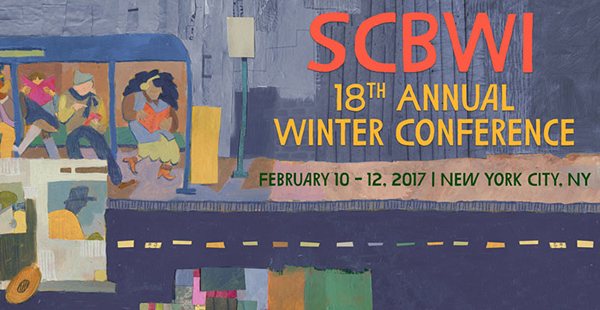 When I attended my first regular SCBWI conference back in 2009, I was super-nervous about meeting people. Would anyone talk to me? Would they like me? Would the costs of the flight and hotel and meals etc. be worth it? Would I ever get published?
If I could tell my younger self that I'd be on the faculty of one of the national SCBWI conferences eight years later AND have a nice number of books published with my name on the cover, I would have scoffed and then vowed to stop drinking so much coffee.
VERY EXCITED.
I'll be participating in the Illustrators' Intensive on the Friday; you can see the schedule (including my name, woohoooo!) on the SCBWI Conference website.
The main SCBWI-NYC conference webpage is here. Registration opens on Oct. 25 at 10 am PDT!