DRAW THE LINE by Laurent Linn (Simon & Schuster, 2016)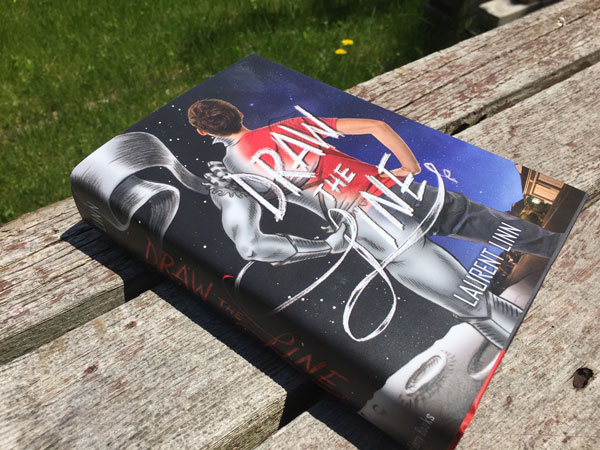 #BookADay: DRAW THE LINE by Laurent Linn (Simon & Schuster, 2016). An amazing debut YA novel that handles difficult issues (including hate crimes, bullying) with sensitivity and authenticity. Loved the geeky humor throughout! Loved the main character's superhero comics, and that the superhero refuses to fight hatred with hatred. Loved how the friendships progress throughout the book, and how the main character develops. Just LOVED.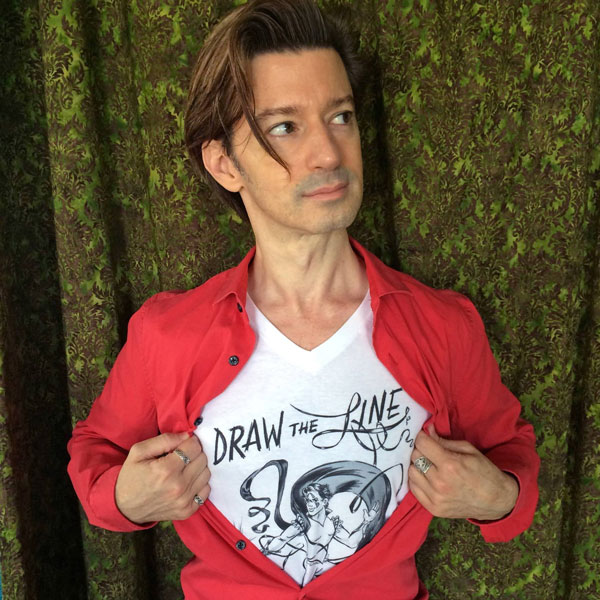 I have an extra copy of the book, so am having a GIVEAWAY. To enter, just post a comment at the end of this blog post or on Facebook in response to my giveaway post. I'll choose a random commenter next week. Open to anyone in Canada or the U.S.
Synopsis: "Adrian Piper is used to blending into the background. He may be a talented artist, a sci-fi geek, and gay, but at his Texas high school those traits would only bring him the worst kind of attention.
In fact, the only place he feels free to express himself is at his drawing table, crafting a secret world through his own Renaissance-art-inspired superhero, Graphite.
But in real life, when a shocking hate crime flips his world upside down, Adrian must decide what kind of person he wants to be. Maybe it's time to not be so invisible after all—no matter how dangerous the risk."
More info on the Simon & Schuster website, DrawTheLineNovel.com and Laurent Linn's website.
———————
More info: Donalyn Miller's Summer Book-A-Day Challenge | Archives of my #BookADay posts.