#BookADay: OH NO, ASTRO! by Matt Roeser and Brad Woodard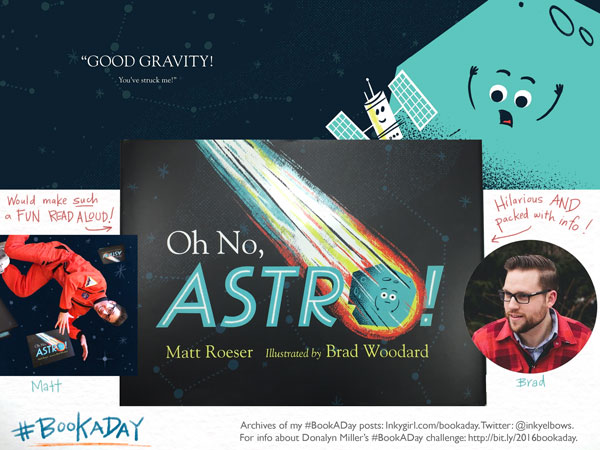 #BookADay: OH NO, ASTRO by Matt Roeser and Bradley Woodard (Simon & Schuster BFYR, 2016). Just read this for the first time, laughed out loud. This would make such a great gift for budding young astronomers and scientists. Not only does it have great info but it is SO FUN to read aloud, packed with action and adventure and clever humor.
One of the best first lines ever: "Everyone knows that asteroids are a rather rambunctious group." 😀
Lovelovelove Brad Woodard's retro-looking art style.
This is Matt's first book, and I can't wait to see what he writes next!
More info about OH NO, ASTRO! on the publisher website.
p.s. A great companion middle grade book (or when your young space fan seeks MG): Kevin Sylvester's excellent MiNRs series. The second MiNRs book comes out this fall.
---
More info: Donalyn Miller's Summer Book-A-Day Challenge | Archives of my #BookADay posts.