Graphic novel love: SUNNY SIDE UP by Jennifer and Matthew Holm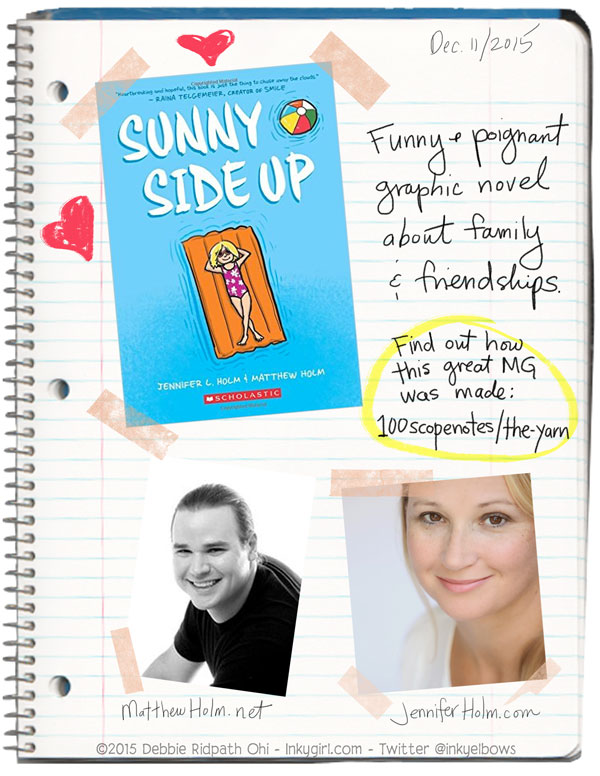 Not only is SUNNY SIDE UP a wonderful graphic novel for middle grade, but you can also find out tons of behind-the-scenes info about how it was made in THE YARN. I met Jenni Holm at NerdCampMI earlier this year and found her super-friendly and down-to-earth.
Found out more about Jenni at JenniferHolm.com, about Matthew at MatthewHolm.net and SUNNY SIDE UP at Scholastic.
Also see Debbie's Reading Journal as well as Debbie's Bookstagram.